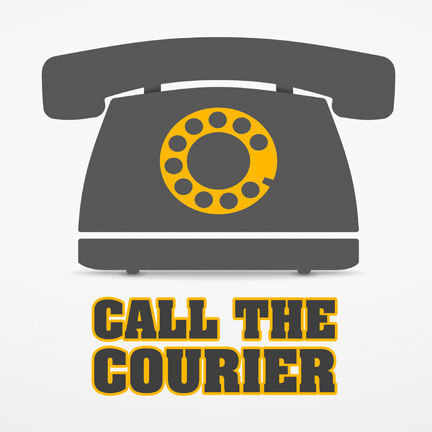 Q: Is there any talk of putting a stop light at the corner of Hudson Road and Ridgeway in Cedar Falls?
A: The city monitors all intersections and prioritizes when improvements take place based on traffic volumes and safety hazards, according to spokeswoman Amanda Huisman. The city's capital improvements program lists this intersection as receiving improvements in 2022. For more information, contact Cedar Falls' engineering division at 268-5161.
Q: Did any aborigines dies in Australia fire?
A: We could find no mention that any of the 34 people killed in the fires were aboriginies.
Q: How many Maid-Rites are there in the state?
A: There are 21 locations in Iowa, according to the company.
Q: How much extra are those on unemployment going to get during this pandemic? How can they afford that?
A: The CARES Act calls for an extra $600 weekly in benefits for up to four months. The government likely will have to borrow heavily to fund coronavirus bailouts.
Q: I live near where they are proposing the Dollar General in Waterloo. Does anyone know that when it rains that area is under water?
A: The Dollar General site is not in a flood plain. There are some areas to the west and east of the site that have flooded in the past during significant periods of wet weather. The Dollar General site also is required to have a storm water retention area.
Q: Can you print the Lonesome Dove cinnamon raisin bread recipe?
A: We don't have that. But here's one from the Pioneer Woman:
2 tablespoons brown sugar
2-1/4 teaspoons instant rise yeast
6 tablespoons oil or melted unsalted butter
3-1/2 cups all-purpose flour plus more for dusting
3 tablespoons melted butter
Combine milk, brown sugar, and yeast in a bowl or measuring cup. Let sit for 10 minutes, until foamy. Pour the yeast liquid into the bowl of a stand mixer, and add oil and eggs. Whisk to combine the wet ingredients, then add flour and salt. Use the dough hook or a spatula to roughly combine the wet and dry ingredients into a shaggy dough. Add the raisins, then fit the bowl and dough hook to the stand mixer. Knead on medium low speed for 10 minutes.
Remove the dough hook, cover the bowl with plastic wrap, and let the dough rise for 1 hour, until doubled in size.
Flour your countertop lightly, then spread and stretch the dough into a rectangle that is the length of your loaf pan, about 9 inches by 18 inches.
Make the cinnamon filling by stirring together brown sugar, cinnamon, and butter. Spread this mixture all over the top of the dough rectangle, then roll the dough up as tightly as you can, rolling the long way. Place the roll seam-side down into a greased loaf pan, then cover with plastic wrap to let rise for 30 minutes.
Preheat oven to 375ºF, then bake bread for 40–50 minutes.
Calls are taken on a special Courier phone line at 234-3566. Questions are answered by Courier staff and staff at the Waterloo Public Library.
Concerned about COVID-19?
Sign up now to get the most recent coronavirus headlines and other important local and national news sent to your email inbox daily.