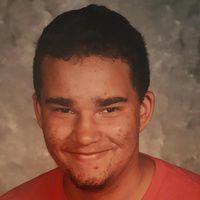 MAYNARD — Authorities have increased a reward for information in the hit-and-run death of a Maynard teen.
Kaiden Estling, 14, and his moped were found on Highway 150 near 118th Street shortly after 10 p.m. June 28, and he was later pronounced dead.
On Monday, Cedar Valley Crime Stoppers announced it had increased its reward in Kaiden's case to $6,500 for information leading to an arrest. The increase came following a donation, according to Crime Stoppers officials.
Fayette County sheriff's deputies said the driver who struck Kaiden's moped didn't stop, notify officials of the crash or attempt to help him.
Anyone with information on the crash is asked to call the Fayette County Sheriff's Office at 563-422-3234 or Cedar Valley Crime Stoppers at Cedar Valley Crime Stoppers at 855-300-TIPS (8477). Tips also may be left at WWW.CVCRIMESTOP.COM.
Kaiden, who would have been a freshman this year at West Central High School, was born in Waterloo.
Decorah store damaged in fire
DECORAH — Officials are trying to determine what started an overnight fire that shut down a Decorah convenience store.
Decorah firefighters were called to the Nordic Express, 1101 Montgomery St., about 12:20 a.m. Monday and found heavy smoke coming from the building.
The store had heavy interior damage, and firefighters had to cut into the roof to vent heat while fighting the flames. Crews from Calmar Fire, Cresco Fire, Winneshiek Medical Center Ambulance and Decorah Police assisted at the scene.
The cause of the fire hasn't been determined, and the Iowa Fire Marshal Division is assisting with the investigation.
Stabbing during robbery reported
WATERLOO — A Waterloo man said he was stabbed during a robbery attempt over the weekend.
Malik Deshion Edwards, 23, arrived at the UnityPoint Health-Allen Hospital emergency room at 1:10 a.m. Sunday by private vehicle with a stab wound to a leg. His injuries aren't considered life threatening, according to police.
Edwards told police he was walking near his home in the 2400 block of East Fourth Street when he was attacked by two people who tried to rob him. No arrests have been made.
Waterloo store break-in probed
WATERLOO — Police are investigating a break-in at a downtown Waterloo shop.
Officers were called to an alarm at Style Avenue, 227 W. Fourth St., around 4:20 a.m. Saturday and found glass on the front door had been broken. A laptop computer, baseball caps and clothing were taken from the store.
No arrests have been made.
Arrest made in Waterloo stabbing
WATERLOO — A Cedar Falls man has been arrested in connection with a November stabbing in Waterloo.
Jimmy Nabor Huynh, 22, of 212 Calumett Drive, was arrested Sunday on one count of willful injury causing serious injury. His bond was set at $10,000.
Police allege Huynh was involved in an argument with Denis Kekic in the parking lot outside an apartment building on Langley Road around 3:35 p.m. on Nov. 8, and Huyhn allegedly stabbed Kekic with a pocket knife.
Paramedics with Waterloo Fire Rescue took Kekic to Covenant Medical Center where he was treated for wounds to his left side, shoulder and forearm.