Kendra's Crafty Cakes
Where Beautiful Meets Delicious
| | |
| --- | --- |
| Sunday | |
| Monday | |
| Tuesday | |
| Wednesday | |
| Thursday | |
| Friday | |
| Saturday | |
About Kendra's Crafty Cakes
Have you ever had cake that was pretty to look at, but let you down in the taste department? Well, that's how Kendra's Crafty Cakes was born. Tired of bakeries thinking only inside the box, owner and operator Kendra Marlette decided she could do better. Kendra's Crafty Cakes is all about great tasting desserts at great prices. 3 years and lots of tasty desserts later, we specialize in custom cakes, cupcakes, and more. Unlike typical bakeries, you aren't confined to traditional flavors and ideas. You dream it, Kendra's Crafty Cakes can make it happen.

All of our treats are made to order, and pick-up or delivery can be arranged. Call today, let's start baking! 319-404-1746
---
Services include but are not limited to:
► Custom cakes
► Custom cupcakes
► 3-D cakes
► Birthday cakes
► Bachelorette party cakes
► Gender Reveal cakes/cupcakes
► Smash Cakes
► Bridal shower cakes
► Baby shower cakes
► Wedding cakes
► Any special occasion that calls for sweet treats!
---
Testimonials:
"Absolutely fantastic cakes! Highly recommend!" -Josh B.

"Kendra made one amazing bumblebee transformer cake…my 4 year Olds face was priceless!! Absolutely loved it!" - Crystal M.

"This was one of the BEST cakes we have had!!! Awesome work!!" - Alison F.

"Great cakes and great customer service! Our favorite place to get cakes!!" - Corrie R.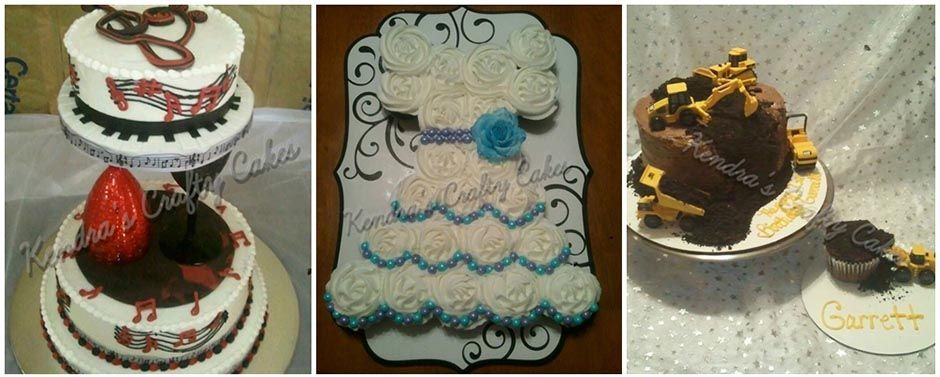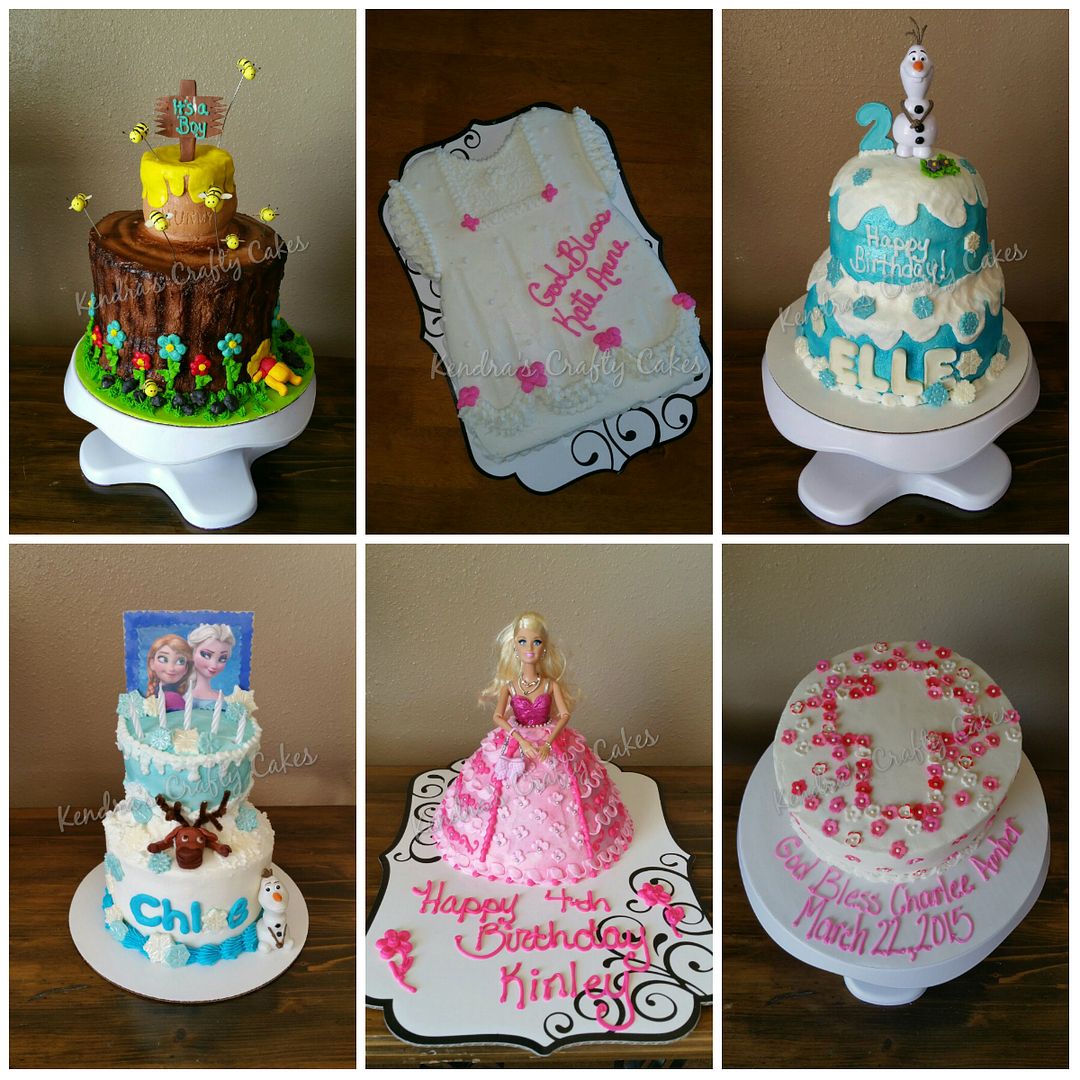 Have you ever had cake that was pretty to look at, but let you down in the taste department? Well, that's how Kendra's Crafty Cakes was born. …