Craig Fairbanks Homes
"How would it be to work with a builder who really gets you?" That's our mission promise to you.
| | |
| --- | --- |
| Sunday | Closed |
| Monday | |
| Tuesday | |
| Wednesday | |
| Thursday | |
| Friday | |
| Saturday | Closed |
Special hours: Closed on all major Holidays
About Craig Fairbanks Homes
We design and build custom homes or condos to your exact specifications. With our Build and Sell Homes program we take care of all of the details for you. We help you take your dreams and desires and convert them into a home that is unique to you.
As a service to our clients, Craig Fairbanks Homes uses the most innovative online custom homebuilding tracking service available. With this 24/7 service that is secure, easy-to-use, allows you to make selection decisions, approve change orders, reply to messages, check progress information, review project files, and more. It's easy to use, and keeps you informed at your convenient time not ours. We keep you informed about your new home 24/7 from anywhere, any date any time and make building your new home a pleasure not an ordeal.
Know exactly what's happening with your homebuilding or remodeling project
Wouldn't it be nice to know exactly what's happening with your homebuilding or remodeling project, anytime, day or night? With the Client Control Center, you can. The Client Control Center creates an efficient, organized, online communication channel between you and Craig Fairbanks Homes. Rest assured that the Client Control Center doesn't replace face-to-face meetings and phone calls; it simply makes your conversations more productive.
24/7 access to the Client Control Center allows you to:
•Check the progress of your home
•Track project expenses
•Ask questions of your builder
•View and make selections and upgrades
•See what's on Craig's to-do list for your home
As your project moves forward, you and Craig Fairbanks Homes will continue to communicate via the Client Control Center, in addition to phone calls and in-person meetings. What's more, daily or weekly summary emails will keep you up-to-date on your building or remodeling project without having to visit the website. What could be simpler!
More about our owner
---
Craig Fairbanks knew from an early age that he wanted to be a homebuilder. His father started in the building business in 1953, and at age three Craig began helping him with minor tasks. Craig also enjoyed sketching home exteriors at his grandmother's writing desk on Sunday afternoons. At age 15 he started designing plans for his father's homes. Craig custom-designed and built his first custom home at age 21. From those early beginnings it became apparent to me that Design was the key to a really great livable home.
You may have heard it said that "A great home starts with a solid foundation," however, we believe that "A great home starts with a customer driven, functional and superior Design Process!"
We feel it's important to listen carefully to our customers as they tell us what they desire and it's our job to interpret those conversations into a design that specifically serves them. We have many cutting edge ideas to help you make your custom home truly exceptional you will not have to figure out and of this on your own.
We believe in building homes that will serve our customers for a lifetime, even as physical needs change. Our goal is be to research with you and anticipate the needs your family will have as you age. More about the CAPS "Certified Aging in Place Specialist" designation in our design area.
Through a lifetime of custom home building we have experienced about every encounter and aspect of the building process that there is. We continue to work at learning better building concepts, and methods using the many new superior products that are available today. For 60 years we have gathered the best process and building procedures that make the custom homebuilding experience a joyful and memorable one.
We have developed a process for building a custom home that makes the experience easy to understand, seamless and enjoyable for all of our exceptional customers and families. We have sought out and trained the best individuals for our team that are just great people first. We are all a motivated, passionate and caring about what we do and becoming the best at what we do.
Designing and building a custom home is a long term relationship that should be based on mutual respect. We are committed to our relationship with you long after our obligations have been fulfilled.
"How would it be to work with a builder who really gets you?"
That's our mission promise to you,
Craig Fairbanks Owner
Certifications
---
Craig is a member of the Remodelers Council of the National Association of Home Builders (NAHB). This affiliation reflects Craig's commitment to responsible business practices, quality construction and reliable customer service.

Craig is also one of a select group of professionals nationwide to earn the Certified Aging-in-Place Specialist designation. This designation identifies remodelers who have been trained to help retirees and older adults continue to live safely and independently in their homes throughout their maturing years.
Pricing Options
---
Menu-Priced Homes
Menu-priced homes come pre-priced from a collection of our most desired floor plans and include the most requested features for each home. Once you've chosen your base floor plan, an option sheet is provided so you can make additional selections for the interior and exterior finishes.
mp
Some options include:

•Central vacuum
•Whole-home audio and video
•Custom closets
•Screened-in rooms
•Three- and four-season sunrooms
•Decks
•Patios
•Landscaping upgrades
•Exterior stone or brick
Fixed-Price Homes
This is the most common process used when building a home. A fixed-price contract offers you the security of knowing that the price you're quoted is the price you'll pay. If a change needs to be made during the construction process, you'll know what's being done, why and how much it will cost. For even greater peace of mind, a change order must be signed by all parties before any change is made.
Managed Services
If you want even more control over your project, Craig Fairbanks Homes is happy to provide owner-builder assistance and management. With this style of homebuilding, you select which products and subcontractors are used to create the home you described during our preconstruction meeting.
Cabinets
---
Crestwood Cabinets
At Fairbanks we use only top of the line cabinetry and built-in's from Crestwood Custom Cabinetry of Salina, Kansas. We choose them for the high quality standard they have that meet and exceed our customer's expectations. It's rare that we receive a complaint about the quality or function, however words of praise and appreciation are often heard.
Cabinetry

We are the major dealer in the state of Iowa, so we are able to install these super high end cabinets at the price of most other off the rack cabinets that many others use to get you a perceived low price. We will meet or beat any other Contractor or Remodelers in price and value. We are the competition!!
Crestwood is one of the country's most modern woodworking plants with state-of-the-art technology offering cabinetry in the traditional face frame design and the European frameless design including closet organization systems.
With their collection of color and wood combinations and assorted door and cabinet styles, you will have a nearly endless choice of traditional and contemporary designs to customize your dream kitchen or bath. You can truly have a one of a kind gourmet kitchen rather than a tract home kitchen.
Crestwood is a "green" company, only purchasing from responsible suppliers who manage their forests and produce sustainable cabinetry in the process. Recycling cardboard, steel, and even aluminum cans as a total way of doing business at Crestwood and cost savings are passed on to you.
Accessibility
---
Hire a Certified Aging-In-Place-Specialist (CAPS)
Hire a Certified Aging-in-Place Specialist and make your house a home for a lifetime. The NAHB Remodelers of the National Association of Home Builders (NAHB) in collaboration with the NAHB Research Center, NAHB Seniors Housing Council, and AARP developed the Certified Aging-In-Place Specialist (CAPS) program to address the growing number of consumers that will soon require these modifications. While most CAPS professionals are remodelers, an increasing number are general contractors, designers, architects, and health care consultants.
My mother was 80 years old and losing her vision. I had a CAPS remodeler build an addition onto my home. The barrier-free bathroom and the new, wide walls have made all the difference for her. The impact on my mother's life was profound. She became more self-sufficient, more confident, and happier."
–Roy Liard, Denver, Colo.

How long do you plan to live in your current home?
If you're like the majority of
How many times I have heard that!! Many builders will talk about it all starts with a good foundation; however if you start at that level you have a lot of catching up to do. You probably will need to go in reverse before you can move ahead. Actually a foundation signifies you have already made the decisions that comprise your dream home. The process then is ours to manage for you making sure the decisions you have made happen as planned.
We believe the process starts when you take the first step and call us asking for a consultation meeting. It's a no obligation meeting that will help you discover if custom homebuilding is right for you first of all. If we agree that building a new home is right for you then the next step is deciding if we are the right builder to manage your project. Either way there is no obligation at that point.
Design
---
Science or art?
Actually it happens to be both. Most have learned to draw from concepts like the kitchen triangle for reaching the appliance and sinks, or open floor plans that have some structured teaching. The newest concept is called Universal Design which makes a home visitable for all people who may use the home. Some of your relatives like elderly parents need to ease of access, an entrance without step handrails and maybe a bath room that accommodates their physical limitations. At holiday and family gathering they are much more at ease and most of all able to go anywhere in the home that the other members go. The best part is that you would not ever notice
these features are there, just a more comfortable environment to live in. Most of our homes feature this type of design style and have a really open and roomy style. It was interesting that we built these homes with the 55+ family in mind and found that even 1st time homebuyers liked the feel and spaciousness of the entire home concept.
The art part of Design comes in the details and the parts of a home that are unique and make the home pop with color and symmetrical or asymmetrical ideas and concepts. One of the things that I used to do was tell our customers that we would include one unique feature that a no charge we would include. Sometimes we envisioned it at the Design and planning stage, sometime it came at the home during construction. This specialty is one that really made the home special and unique to that customer. We have always involved a professional home designer to help tweak the color, texture and find just the right floor materials to make it work. They are there to make sure the designed product exceeds your expectations, it's just one of our many free services.
Selections are a big part of the design as well. Most think when the plan is done that it's time to move ahead with construction, however we believe that most of the selections of products are done before the foundation is ever poured. That's why we have a customer control center so our customers can make selections on line in their free time, which many of us do not have much of that. We assist you personally with advice to make the correct decisions but with the online selection center you can thing about what would be best for you without being rushed.
As Design/Build Contractors most of us have developed a style in the homes we build which make them unique to us, but we can and have built all types of homes including Traditional, Craftsman, Prairie, English Tudors, and contemporary. As a designer you have to spend the time to understand the process and the reason for many of the features that each of those home have. You can't just see a plan and thing you can just whip something up. It will show.
So as you can see design takes on many facets that most would not put together. There has to be a real understanding of the customer, their desires, style, and how they live. It's hard to put a beginning and an end to the design process because it does not end for us until the project is completed and we hand you the keys. And then you take over the design process from there from landscaping decorating window coverings and your accessories.
That is how we have come to think of custom home building as a process that never ends. One that we are with you and feel we put our name on the home as long as it exists. One that endures and produces value for all who eventually live there. It's what we like to call…..
A Better Building Process!!!
Sometimes everything just clicks and we have a design close to what you are looking for and the process starts there to message the plan to get it to meet your exact specifications that suit your family needs and desires.
Other times we basically start from a blank sheet of paper and design your project from our mutually agreed upon goals. We have a check list that we use to help get the ball rolling, we have done this many times before and most customers have never had the experience.
Choosing a Home Builder
---
How to Choose a Homebuilder
As you contemplate building your new home and talk with builders, you're likely to hear the same sales presentation time and again. But when you hear the same thing, how do you choose a builder? Do you get two or three bids? Which bid really has the best value . . . and how do you know?
If you're building a custom home in Waterloo, Cedar Falls or the surrounding area, meet with the professionals at Craig Fairbanks Homes to experience something different. Let us demonstrate the process and show you the tools we use to define, manage and deliver not only a great home, but an outstanding experience.
Preconstruction Planning Process
The homebuilding process begins by getting to know you, your goals and your requirements so your new home will be everything you've dreamed of.
We'll work together to:
•Establish a list of "must-have" and "nice-to-have" items, prioritized by you.
•Create a line-item budget with the cost of every item on this list, as well as the cost of every countertop, light fixture and floor covering used to create your home.
•Determine your final budget using the following formula:
Construction Drawings (Item Quantities) x Home Specifications (Quality)
= Line Item Construction Budget (Cost)
Construction & Warranty
How long does it take to build a house? What permits are needed – and why? What does a warranty cover?
Questions like these are common, and they're easily answered in "Building Your New Home". We'd like to send you this informative 56-page booklet free of charge. Simply email us your name and address and we'll send one your way. Remember to put Free Homebuilding Booklet in the subject line.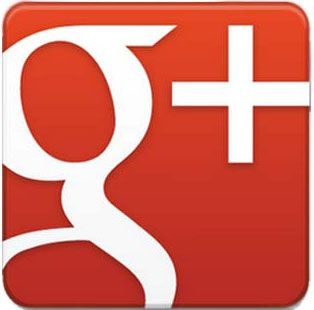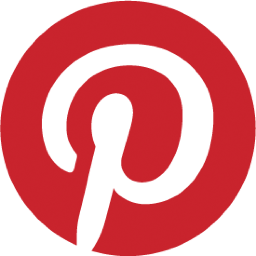 Click here to visit our blog
Accepts:

American Express

Cash

Cashier Check

Discover

MasterCard

Personal Check

Visa
Is this your business?
Promote your business through our innovative Marketplace system! It's free to sign up!
We design and build custom homes or condos to your exact specifications. With our Build and Sell Homes program we take care of all of the deta…