Hansen's Farm Fresh Dairy
| | |
| --- | --- |
| Sunday | By Appt. Only |
| Monday | By Appt. Only |
| Tuesday | By Appt. Only |
| Wednesday | By Appt. Only |
| Thursday | By Appt. Only |
| Friday | By Appt. Only |
| Saturday | By Appt. Only |
Special hours: Tours of the farm are by reservation only.
About Hansen's Farm Fresh Dairy
Hansen's Dairy is a family-owned on-farm creamery in Hudson, Iowa. The Hansen family has been farming the same land for more than 150 years. Since 2004, we have been processing our milk in our on-farm creamery and distributing the products throughout the Cedar Valley. We are truly farm-to-table! Hansen's "legendairy" products include milk, cheese curds, butter, heavy cream and ice cream. The four brothers of the Hansen family each manage different aspects of the farm's production: livestock care, crop management, creamery production, and product delivery. Farm tours are available to help our customers connect with our farm. Products are available at our two retail stores in Waterloo (3015 Kimball Ave.) and Cedar Falls (127 E. 18th St.), and several other grocery stores in Waverly, Cedar Rapids and Iowa City.
What makes our products "legendairy"?
Our dairy products come only from purebred Holsteins, born on raised on our farm and never treated with growth hormones.
When our products get to your table, they're only a few hours old.
We use a high-temperature, short-time (HTST) pasteurization process to best preserve the natural flavor of milk.
Hansen's milk is non-homogenized, and some people with lactose intolerance say they can consume it with no ill effects. Remember to shake well!
For more information visit our website at hansendairy.com.
If you're interested in seeing how milk gets from the farm to your table, you don't want to miss out on this season's farm tours. Come see the 350 cows on our farm, pet the kangaroos, and enjoy the farm-made ice cream treats! Give us a call to make your reservation today.
The Hansen's Dairy hands-on tour is educational and entertaining for families. Admission includes a trolley ride to the farm, then a walking tour to see our animals and facilities. All participants can feed a calf, milk a cow by hand, pet the kangaroos and goats, make homemade butter, sample Hansen's products and eat ice cream.
Cost: Age 4 and older, $12.
Age 3 and younger, free.
Time: Begins at 3:30 p.m. Monday through Saturday, April 1 - October 31.
MUST CALL (319) 988-9834 FOR RESERVATIONS. This tour has a daily limit of 30 people.
Duration: 2 hours
Click here for more information on pricing and scheduling.
Don't forget to like us on Facebook!
One of the most interesting aspects of Hansen's Farm Fresh Dairy is the Tour Center, a monolithic dome structure built in 2012. Not many people can say they've seen the ins and outs of farm life. At our Tour Center, you can learn about the farm's history and how we take care of our cows. From March to November, we schedule tours of the farm for visitors to see the cows, goats, and kangaroos. We can accommodate up to 100 people. Hansen's Farm Fresh Dairy schedules two types of tours: Walk-Through and Hands-On.
Walk-Through Tour
The walk-through tour is a guided tour that takes you through the process of getting milk from the farm to your table. Enjoy a trolley ride around the farm, then see the calves, milking parlor, barns, creamery, wallabies, kangaroos, and goats, plus enjoy a dish of ice cream.
Click here for more information on pricing.

Hands-On Tour
On this tour, you'll see everything in the Walk-Through Tour, but you'll also feed a calf; make homemade butter; milk a cow by hand; and pet the wallabies, kangaroos, and goats.
Click here for more information on pricing and scheduling.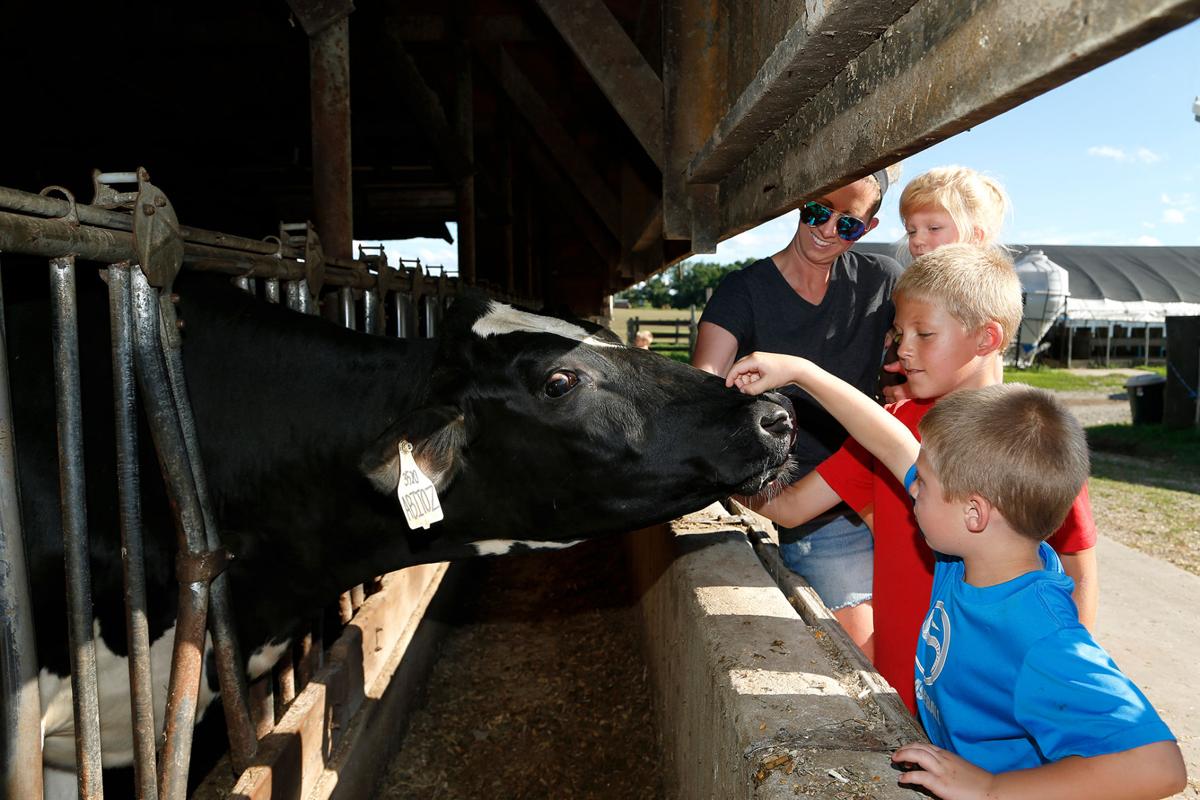 With an on-farm creamery producing farm-fresh dairy products, a logical extension of our farm is our sweet treat destination, Hansen's Dairy Waterloo! This ice cream parlor and grocery store sells Hansen's Dairy products, hard-dip ice cream treats and high-quality local food, including local meats, produce, eggs, cheeses, honey and more. While you're stocking up on the staples, enjoy a hard-dip ice cream cone, sundae, smoothie, banana split, shake, malt or root beer float. And for your next birthday party or celebration don't forget Hansen's ice cream cakes!

Hansen's Dairy Waterloo (aka Moo Roo) located at:
3015 Kimball Ave
Waterloo, IA 50702


Click here for more information on our products and store hours.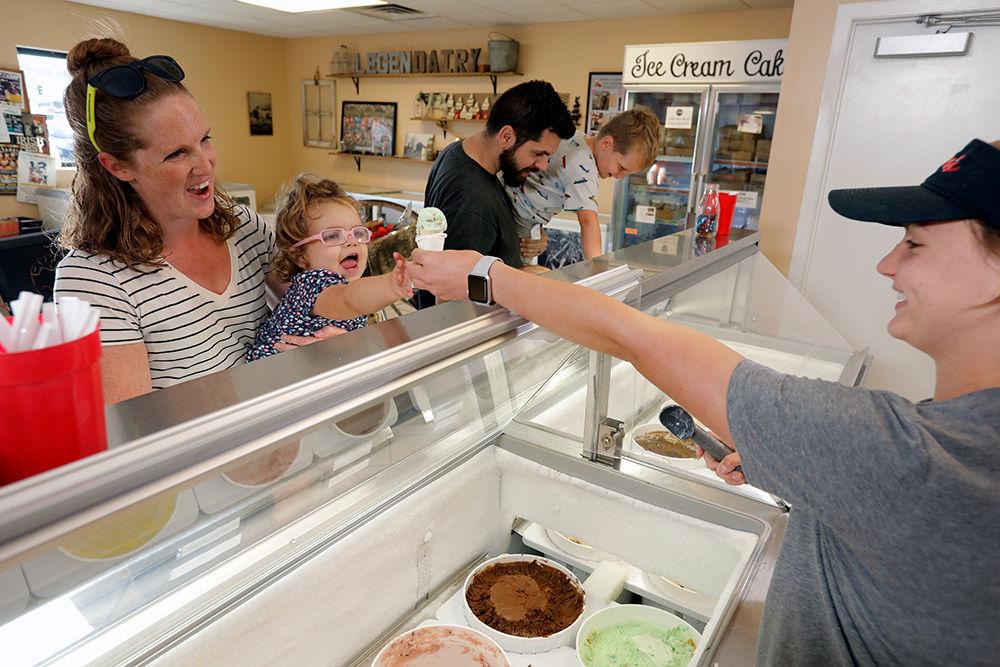 Are you looking for a farm-fresh marketplace? Hansen's Dairy caters to those looking to buy local! Hansen's Dairy Cedar Falls is a small grocery store and gas station, selling Hansen's Dairy products, high-quality local food like meats, produce, eggs, cheeses, and honey, and convenience items. You can even enjoy a soft-serve ice cream treat on a warm day!

Hansen's Outlet located at:
127 East 18th St.
Cedar Falls, IA 50613
Click here for information on store hours.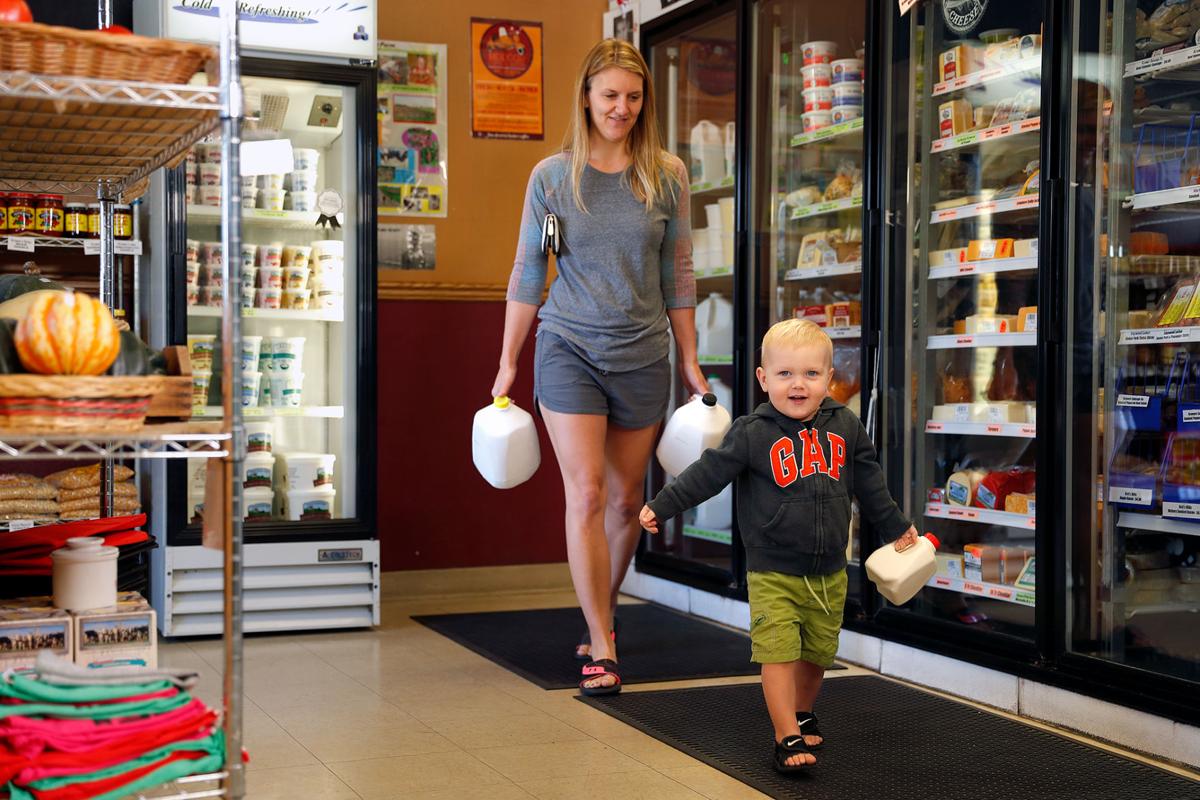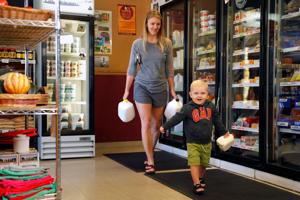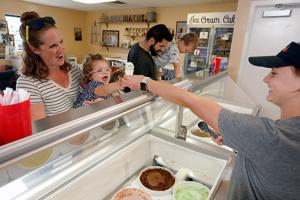 The story behind Hansen's Dairy in Hudson, Iowa, a "legendairy" farm-to-table operation.