Letters to the Editor Sunday, June 10
A list of today's Letters to the Editor.
Roseanne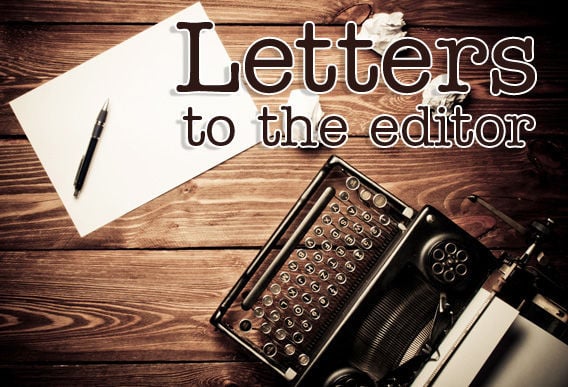 BERYL RICHARDS
NASHUA -- I'm willing to take bets that if Rosanne were at the No. 1 position in the ratings instead of being a bomb and near the bottom, the network would have found a way to weasel out of dumping her.
Big achievement seems to get some people out of what would ruin the ordinary folks.
Damaging relations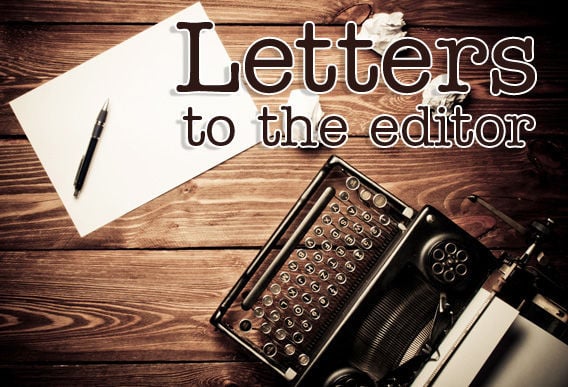 ERNEST NUNNALLY
WATERLOO -- It's clear that Trump is a massive failure. Our foreign relations are a joke. As a laughing stock, most other leaders can barely keep a straight face when they have to deal with him. He's damaged our credibility in the world, damaged trade relations, and forced some of our most important allies into taking positions to arm themselves more heavily since they can no longer count on us as a dependable ally. He comes into office blasting the Chinese because they take our jobs, yet his own companies export jobs to China and he then proceeded to try and "make up" with them once he realized how important they are to our economy.
The most powerful enemy of democracy in the world today is Russia, led by Comrade Putin. While (Trump) has scorned and insulted the leader of every other nation in the world, he's had nothing but praise for Putin since before day one of his presidency. The entire world knows that Russia interfered with our elections. Every single intelligence agency told him so. It's what Russia has been doing all over the world.
Thanks for flags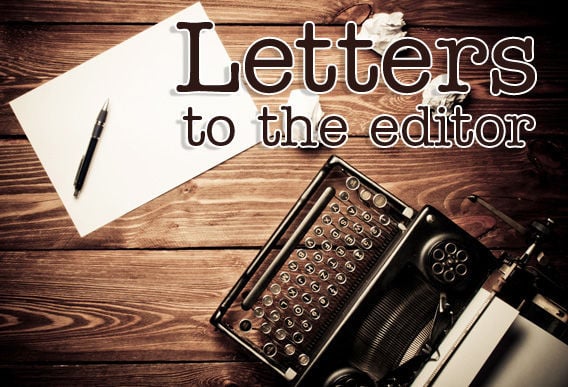 ROSEMARY DIETZ
WATERLOO -- I was so happy to see all of the American flags at the cemetery May 25. There were many groups and several youth doing it.
I love that the veterans are honored in this way. I am proud there was one on my father's grave. Thank you for the time and work you gave to this project.
Tariff solution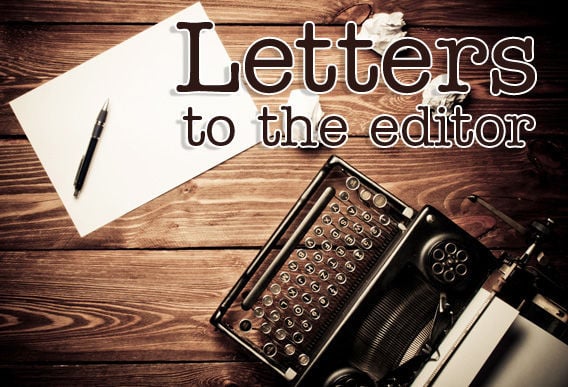 ROBERT BLAIN
CEDAR FALLS -- Embargoes are superior to tariffs. With the goal of a $50 billion maximum trade deficit with China, take the necessary $325 billion trade deficit cut and evenly space the imbalance reduction, using an eight- or 10-year plan. Use an ongoing, flexible (on/off ) embargo capability to manage the imbalance reduction, requiring U.S. and Chinese exporters and importers to preregister for a given month, stating the dollar amount of imports or exports. Apply the embargo PRN style. U.S. and Chinese exporters and importers would form a line (FIFO style), registering ASAP and as far out as feasible.
Considering the history and current performance of Chinese Communism, allowing a $50 billion trade imbalance may possibly be neither logical and nor justifiable. We may need to consider applying a $50bBillion limit for total trade period. Allowing a $375 billion trade deficit with Communist China (and trillions of dollars in trade deficits over time) is the toxic result of our systemically corrupt and severely dysfunctional government. Having any trade period with Communist China required 24/7/365 oversight. Our corrupt government would have none of that and we've been bloodied and betrayed every since.
The lies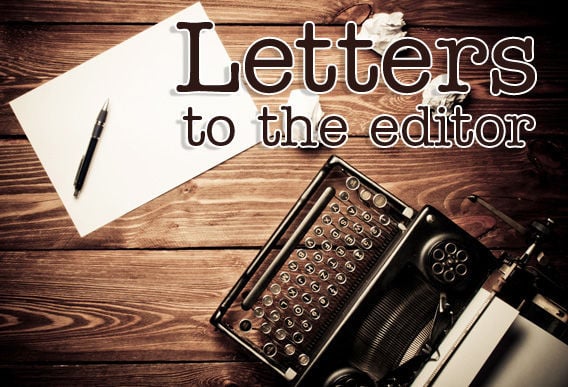 DAVID GIBSON
CEDAR FALLS -- Donald Trump is a consummate liar. I know, you know, the press knows, Sarah Huckabee Sanders, Trump's White House press secretary and propaganda minister, knows, and Trump knows.
The lies are calculated. Tony Schwartz, the ghostwriter of The Art of the Deal, Trump's narcissistic propaganda tome, noted in The New Yorker that Trump had a copy of Hitler's speeches bedside. Presumably Trump, with his high-dollar education, can read. He probably knows about Joseph Goebbels, Hitler's propaganda minister. Quote: "It would not be impossible to prove with sufficient repetition and a psychological understanding of the people concerned that a square is in fact a circle…" Or, if you tell a big lie often enough people will believe it.
Donald Trump spews lies. Then he drops the big lie, claiming the Russia investigation is a "witch hunt." Sarah Sanders lies to explain it away.
The White House Press Corps doesn't press Sanders and moves on to another question, and the media eats it up and lies to the American people.
The big lie worked for Goebbels and it's working for Trump.
Wash your mouth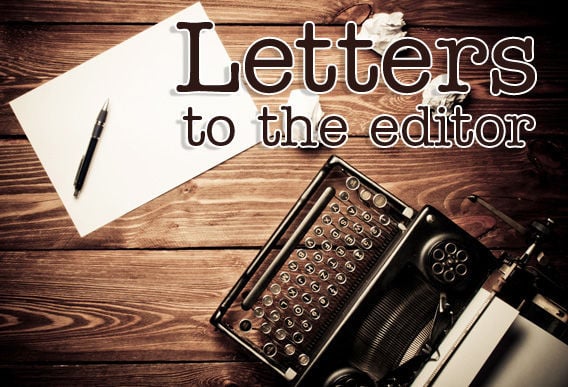 RUSS GRILL
PARKERSBURG -- Is it time for a national "Wash Your Mouth Out with Soap Day?"
It seems that almost every day now we hear of a leading TV personality or comedian or politician or Hollywood idol who says something nasty to denigrate or attack someone else.
One day, back in the 1940s, my mother overheard me using some street language that I had picked up. Her solution (and it was a sudsy one at that) was to wash my mouth out with soap. Her message was simple: "Young man, I never want to hear you use language like that again! Is that clear?" "Yeth, ma'am," I answered, blowing bubbles as I spoke. And it worked -- one treatment has lasted for 80 years!
If we want to make America great again, I suggest that maybe it's time to make America clean again! Maybe it's time for a National Wash You Mouth Out with Soap Day."
Vote blue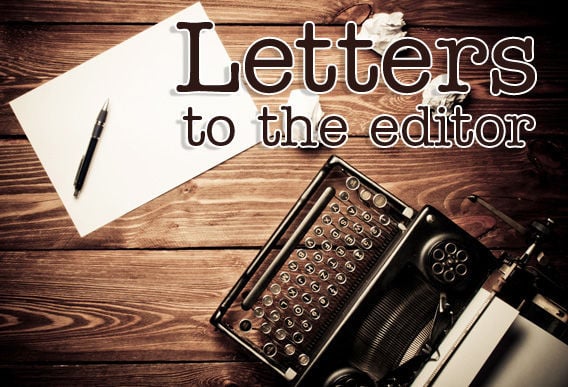 CATHERINE BROWN
WATERLOO -- Have you ever said the union should stay out of politics? Unfortunately, politics won't stay out of your union, or your rights in the workplace, or your life.
The people in charge in this state do not value you or your work or your rights. They believe you are second-rate, and should be paid less, and have fewer rights. They aren't your friends.
(Terry) Branstad and (Kim) Reynolds mismanaged the state budget so badly that Reynolds took money from Peter to pay Paul. The governor and Congress decided a tax cut was the answer. That answer benefited the wealthy and corporations, and underfunded mental health, education, our corrections system (prisons), workers compensation, collective bargaining and workers' rights.
Because it's an election year, they did not try to destroy IPERS like they gutted your collective bargaining rights. But, watch out, your pension will come under attack if things do not change.
Viola! This election gives you a window of opportunity to make a difference. The power and choice are in your hands. Stand up and protect each other. Make Iowa sane again! Vote blue in November.