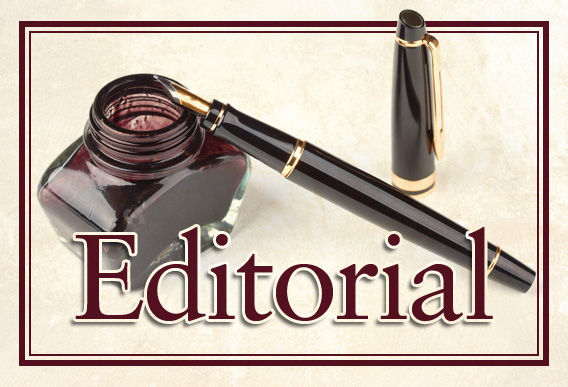 Reprinted from the June 20 Fort Dodge Messenger.
For more than a half century residents of this part of Iowa have worked hard to promote the conversion of U.S. Highway 20 into a four-lane thoroughfare that spans the Hawkeye State from Dubuque to Sioux City. That goals has almost been achieved. The last few miles should be finished before 2018 ends.
The economic importance of four-laning this highway to the prosperity of northern Iowa in the years ahead has been the focus for many years. We should not overlook, however, the historic significance of Highway 20. Making sure that the route taken by the two-lane version of the roadway is not forgotten is the goal of the Historic U.S. Route 20 Association. That Massachusetts-based nonprofit group is seeking appropriate signage along the highway's original route.
As many Iowans will remember, the two-lane road passed through the heart of many Iowa towns. One goal of marking the historic path the highway followed is to encourage tourists and other travelers to take the time to learn more about those communities.
You have free articles remaining.
"That will get our leisure travelers going back into those small communities and experiencing those communities that are along the route," Kerrie Kuiper, executive director of the Fort Dodge Convention and Visitors Bureau, said. "We're excited about the four-lane 20. That opens up some really amazing opportunities to bring people to the area, but when you want to see the actual small communities, experience them, learn their character and experience the history of them, you really need to get off the interstate system."
Before the Iowa Department of Transportation can officially designate Highway 20's old route as historic, the communities and counties through which it passes must grant their approval. The Fort Dodge City Council and the Webster County Board of Supervisors have recently done just that. Getting the necessary approvals elsewhere is nearly complete so meeting that requirement should soon be accomplished.
Here are a few facts about Historic U.S. Highway 20:
The official birth of the U.S. Highway System was Nov. 11, 1926.
It is currently the longest U.S. Highway at 3,365 miles.
It begins in Boston, Mass., and ends in Newport, Ore.
The highway passes through 12 states.
The Messenger supports this worthy project. We applaud the Fort Dodge City Council and Webster County Board of Supervisors for lending their support to this important historical awareness project.