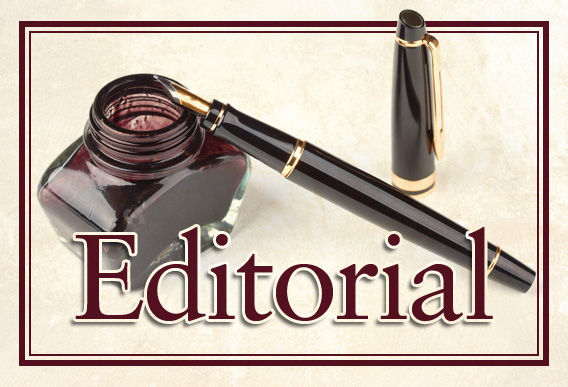 Reprinted from the Dubuque Telegraph Herald March 13.
As the escalation of COVID-19 has citizens across the country and around the world on edge, that lost hour of sleep last weekend was likely quickly forgotten.
But in fact, health experts note that these twice a year time changes in the name of daylight saving time do have negative medical consequences. Mostly due to disrupted sleep patterns, this period sees an increase in heart attacks and depression. The question is, why are we bothering? Some states like Hawaii and Arizona function just fine without switching back and forth. The European Union has voted to do away with the switch next year. Similar legislation has been floated in Congress.
Daylight saving time is, after all, something of a myth. There really isn't any saving of daylight. We just move the time of day a little bit so we might enjoy more time outdoors before sunset. It would be one thing if there were economic or energy savings in daylight saving time. But a government study showed there is virtually none. Department of Energy officials noted that, while people use less energy (household lights) when there's evening daylight, exactly the same amount of daylight was pulled from the morning, requiring more household lighting then. Imagine that.
The twice-a-year switching isn't worth it. Whether it's year-round standard time or year-round daylight saving time, let's set a standard and stick with it.
Sometimes lawmakers have to look for a new path when they find the road blocked for legislation they believe in. Such was the case in the Iowa House of Representatives where a bill to address capping out-of-pocket insulin costs advanced this week.
In last year's session, Reps. Lindsay James, D-Dubuque, and Andy McKean, D-Anamosa, sponsored a bill that would have authorized a pharmacist to refill an insulin prescription in an emergency for 30 days without prescriber authorization. Sen. Carrie Koelker, R-Dyersville, filed a similar bill on the Senate side.
But legislators couldn't get that issue over the finish line in 2019.
Rep. Shannon Lundgren, R-Peosta, now House Human Resources Committee, sought another path to address insulin price issues with the cost capping legislation. Lundgren met with insurance and pharmaceutical industry reps, as well as other lawmakers and constituents, while James and Koelker continued to champion the cause.
The final bill with the $100 cap passed in the Iowa House 98-1. Congrats to local lawmakers for their tenacity in addressing this issue.
By now, drivers know they shouldn't be texting and driving.
They have seen the statistics and heard the warnings. They know it is a violation of state law. Still, it's not uncommon to see people with eyes and thumbs on their phones while driving.
It's time to try a different tack.
A bill moving out of an Iowa House committee would double the fines of drivers caught texting in a school zone from $30 to $60. It's a good idea. Because as bad as texting and driving is, texting and driving in a school district is downright idiotic.
Here's a better idea. Rather than double the fine, how about increasing them by a factor of 10? The threat of a $60 fine might not get the attention of the aforementioned idiots, but $300 might.
Catch the latest in Opinion
Get opinion pieces, letters and editorials sent directly to your inbox weekly!