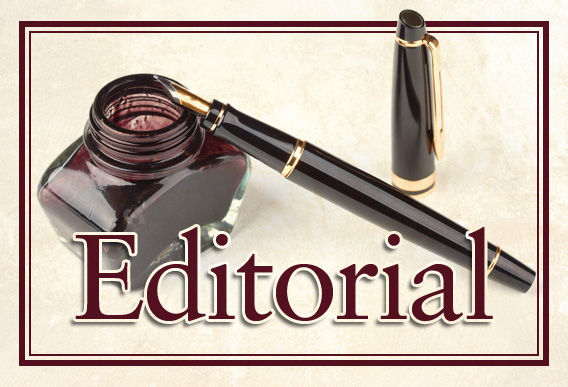 Reprinted from the Quad-City Times May 17.
Someday, we hope to fully understand the origins of the COVID-19 pandemic in the United States; where it began and how it spread so quickly and so devastatingly.
As of this writing, more than 85,000 Americans are dead due to this disease, a figure that is truly extraordinary when you realize the first U.S. casualty came in late February.
There is a lot of focus being put on China, where the virus originated. President Trump is clearly seeking to focus attention there, and Joe Biden, his rival in the 2020 election, is working hard to leverage suspicion of China to his advantage, too.
China has a lot to answer for — especially for its efforts initially to try to hush up the outbreak.
Still, a CDC report earlier this month reiterated what some people seem to be forgetting: Much of the coronavirus's spread in the U.S. came from Europe.
We've heard much about how the U.S. government stopped non-U.S. travel from China beginning in early February, reducing the number of travelers from about 505,000 in January to roughly 70,000 in February. Still, the government allowed nearly 2 million people from Europe and other countries into the U.S. in February, including 139,000 people from Italy, which was undergoing a severe outbreak.
Travel restrictions on those countries didn't come into force until March — after it was too late.
"The extensive travel from Europe, once Europe was having outbreaks, really accelerated our importations and the rapid spread," Dr. Anne Schuchat, principal deputy director of the Centers for Disease Control and Prevention, told the Associated Press. "I think the timing of our travel alerts should have been earlier."
Schuchat also noted in an article on the CDC's website that Iowa is one of four states that had the most early cases linked to people returning from a batch of Nile river cruises.
We recount this history because much of what will be remembered about the origins of the coronavirus pandemic is being written now. China is getting a lot of attention as the source of the outbreak. But the CDC also makes clear that there were opportunities to limit its spread, but they were missed. And now we are paying the price.
Concerned about COVID-19?
Sign up now to get the most recent coronavirus headlines and other important local and national news sent to your email inbox daily.