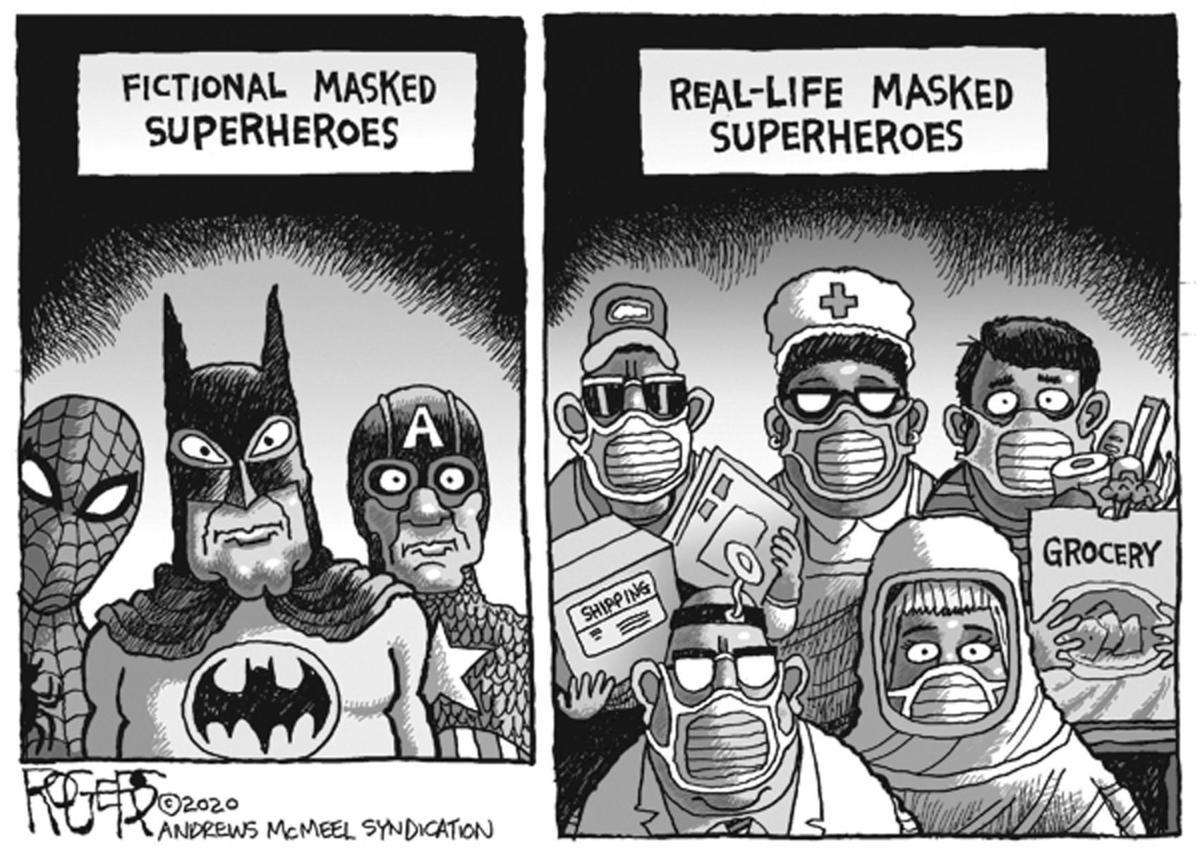 When Black Hawk County had its first case of coronavirus, state officials initially declined to give any information, although they later released the victim's age range.
Subsequently, Iowa Department of Public Health spokesperson Amy McCoy told the Courier the person was 81, but the IDHP would not focus on that person's travel, condition or possible hospitalization.
In other words, many of those in contact with the individual would remain ignorant, although Nafissa Cisse Egbuonye, the director of the Black Hawk County Health Department, said attempts were being made to identify those people.
"I know there's a lot of information, there's a lot of rumors, and I know it's very scary," she said. "But please trust that your health department is going to provide you with the most accurate information as soon as we receive the communication."
In most instances, the public has received the most limited information possible due to the 1996 Health Insurance Portability and Accountability Act, which zealously guards the confidentiality of patients' medical records unless the individual gives written consent for disclosure.
It precludes using 18 direct "identifiers" in patient medical records — from names and "geographic subdivisions smaller than a state" to associated numbers. The federal Office for Civil Rights at the Department of Health and Human Services has issued hefty fines for violations.
Steps can be taken to legally "de-identify" individuals to some extent, including counties of residence, if not their hometowns, occupations, conditions and where hospitalized.
In Iowa, we learned initial cases in Johnston County involved those on a Nile River cruise in Egypt. We were told another patient was an Urbandale school employee and that a University of Iowa dental student had self-identified as contracting COVID-19 after working with one patient.
Whether HIPAA is outdated has provoked a debate in the medical community. Will more information prompt people to self-quarantine after coming into contact with a COVID-19 patient or will it stigmatize individuals as it has Chinese restaurants?
New Jersey health officials have disclosed the cities of COVID-19 patients and hospitals where they've been admitted. Pennsylvania provides the county and how the disease was contracting, but leavies it to county officials to be specific about hometowns.
"We give just enough information to be descriptive, but not to be able to identify people," said Krys Johnson, an assistant professor at Temple University's Department of Epidemiology and Biostatistics.
"If we cannot track down all of the people who could have come into contact with this person — either they were in a public place or we can't determine from either themselves or their family who they would have come into contact with — then there is a need to provide that information publicly to make the public aware," said Nate Wardle, a Pennsylvania Department of Health spokesperson.
Such was the case when after a cardiologist who spoke to elementary school students visiting the Children's Hospital of Philadelphia learned he had contracted COVID-19.
Dr. Kim-Lien Nguyen, MD, is an assistant professor of medicine at David Geffen School of Medicine at UCLA, takes a more aggressive stance on making information public.
"Patient privacy protections are well intended, but threaten to cripple any effort to nip contagion in the bud," she wrote in The Hill. "If a murderer were on the loose on the streets of Seattle or New York, police would alert the public of the perpetrator's identity. But respect for patient privacy is trumping common sense by obscuring the tracks of a stealthy killer virus."
She cited a participant at the Conservative Political Action Conference (CPAC), who shook hands many government officials. His identity was kept secret outside a small circle, leading others to wonder if they should self-quarantine.
A number of those attending a conference of the American Group Psychotherapy Association in New York tested positive as did and more than 100 infected at a meeting hosted by biotechnology giant Biogen in Boston.
Other medical professionals argue for privacy.
"Doctors don't out people," said Jeffrey Kahn, director of the Johns Hopkins Berman Institute of Bioethics. "Whether it's HIV, syphilis, coronavirus or anything else, people simply won't show up to their doctor if they feel they might be outed for a condition."
The Hippocratic Oath states a physician will "respect the privacy of my patients, for their problems are not disclosed to me that the world may know."
But it also cites "doing no harm," raising the question whether total anonymity is more important than providing information that could lead those possibly infected to self-quarantine.
We are in the business of providing information and urging as much transparency as possible. We don't advocate "outing" everyone who contracts COVID-19. But when public officials are too cryptic, offering only skeletal details, they do little to alert those who should self-quarantine, which is of paramount importance.
Concerned about COVID-19?
Sign up now to get the most recent coronavirus headlines and other important local and national news sent to your email inbox daily.