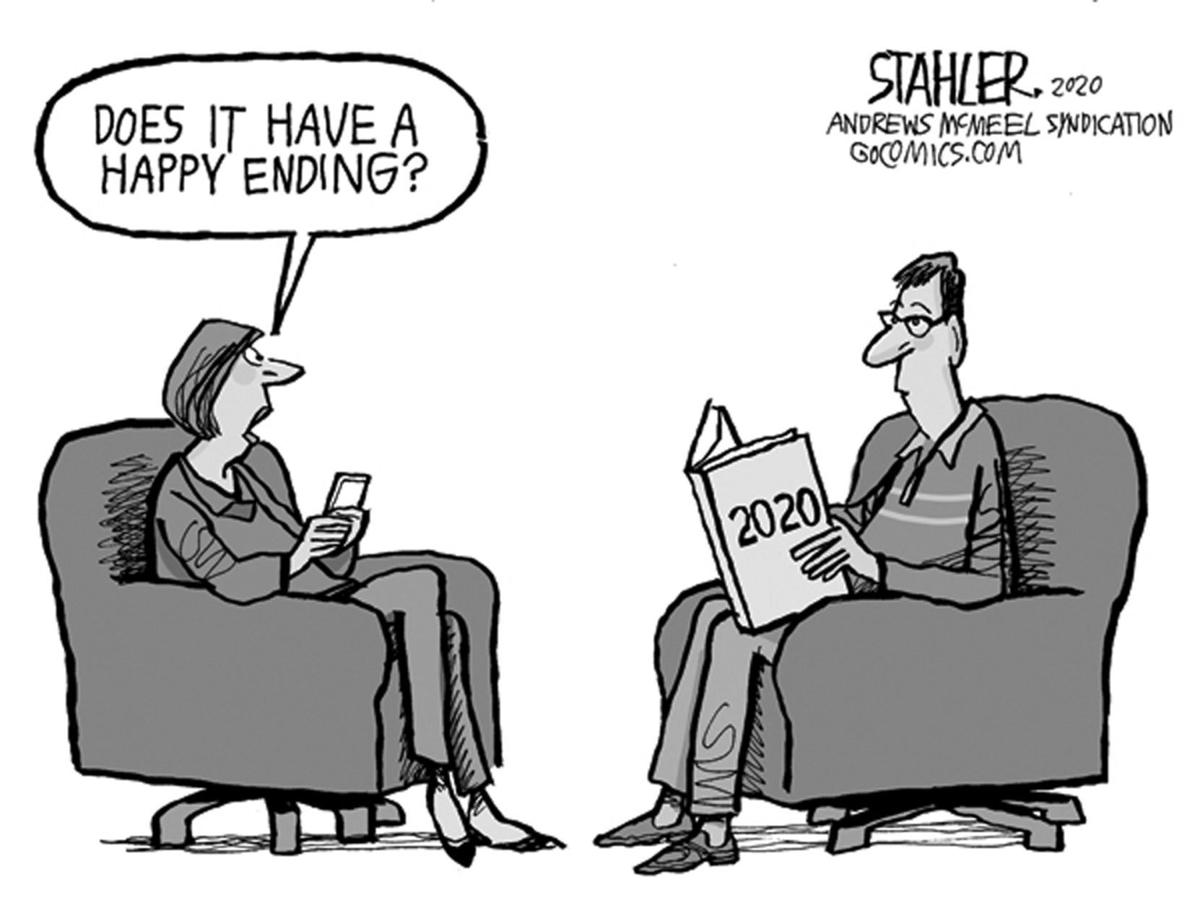 In Greek mythology, Cassandra was cursed with prophesies nobody would believe. These days, the same fate has befallen epidemiologists warning of a pandemic.
It happened in China and the United States.
In 2003, an outbreak of severe acute respiratory syndrome originated in China and spread to 26 countries, with 8,098 cases killing 774 people.
SARS was traced to a "wet" market — outdoor stalls selling fish and meat, including wildlife, with animals butchered while customers waited. A fruit bat apparently transmitted SARS to civet cats, a Chinese delicacy.
Chinese officials were warned the markets were "poorly managed and insanitary" and "a dangerous source of possible new infections" and should be shut down. They weren't.
When an outbreak with an 87% similarity to SARS occurred in China in late December, doctors spreading the alarm were arrested by local Chinese Communist Party officials fearing panic.
On Dec. 31, the central government alerted the World Health Organization about the rare pneumonia-like coronavirus or COVID-19.
Taiwan, only 81 miles from China, with a population of 24 million, including 850,000 citizens who live on the mainland, didn't waste time implementing emergency procedures, according to the Journal of the American Medical Association.
It stopped flights from China, quarantined people suspected of having the virus, created a hotline for suspected cases, required fever checks for people entering schools and public buildings, established policies for schools and businesses, rationed masks, provided hand sanitizers in almost all public buildings, and constantly apprised the public of new developments.
Taiwan has had only 48 cases of the coronavirus and one COVID-19 fatality.
As of Saturday, Iowa had 19 cases, the U.S. 2,900 cases and 59 deaths and, globally, the count was 156,000 cases and 5,800 deaths.
U.S. officials were slow to react despite the writing on the wall.
President Donald Trump was more concerned about a stock market panic rather than proactive measures. He likened COVID-19 to the flu, insisted it was "totally under control," that "anyone who wants a test can get a test," and that "a lot of people think it goes away in April with the heat."
Yet the market wanted action, not false assurances, falling 2,353 points Thursday after a presidential address short on substance. It regained 1,985 points Friday after Trump declared a national emergency, freeing $50 billion and encouraging private, state and university labs to join the fight.
In early March, the Centers for Disease Control said only 8,500 specimens had been tested since the outbreak, while South Korea was doing 10,000 drive-in tests daily.
Dr. Anthony Fauci, the longtime director of the National Institutes of Health's National Institute of Allergy and Infectious Diseases, told a House committee Thursday that testing "is a failing. Let's admit it. The idea of anybody getting it easily the way people in other countries are doing it — we're not set up for that. Do I think we should be? Yes, but we're not."
With the new resources, testing is expected to hit 20,000 daily.
The administration also bears blame for former National Security Adviser John Bolton dismantling its pandemic preparedness unit in 2018. Homeland Security Director Tom Bossert was fired a day after calling for a comprehensive biodefense strategy against pandemics and biological attacks.
Yet bureaucratic bungling also was an issue. The CDC rejected testing standards advocated by the World Health Organization and produced its own flawed test kits instead.
A forthcoming issue is the lack of hospital beds and intensive care units.
According to Aaron Carroll of the Upshot, "Our country has only 2.8 hospital beds per 1,000 people. That's fewer than in Italy (3.2), China (4.3) and South Korea (12.3), all of which have had struggles. More important, there are only so many intensive care beds and ventilators" — 45,000 ICU beds, and 160,000 ventilators.
States and businesses have been proactive — the former establishing "containment zones" and quarantines while promoting "social distancing," the latter for providing hand sanitizers and upgrading cleaning. The NCAA called off March Madness and all remaining winter and spring sports competition, and a cascade of pro sports cancellations followed.
Waterloo has closed the Phelps Youth Pavilion and canceled individual skating lessons at the Young Arena, and Center for the Arts-sponsored classes and programs through the end of March. The Cedar Valley CultureFest and Greatest Spring Break for Kids also was canceled.
The Cedar Falls Public Library, Hearst Center for the Arts, Community Center and Recreation and Fitness center will close March 20
The vast majority of people afflicted with COVID-19 will have mild symptoms. It's far more problematic for the elderly and those with underlying medical issues.
The SARS epidemic came and went, but researchers have no idea about COVID-19, which has dramatically changed life in 2020. No matter the inconveniences, we must take care and abide by precautions for our own well-being and that of others.
Catch the latest in Opinion
Get opinion pieces, letters and editorials sent directly to your inbox weekly!