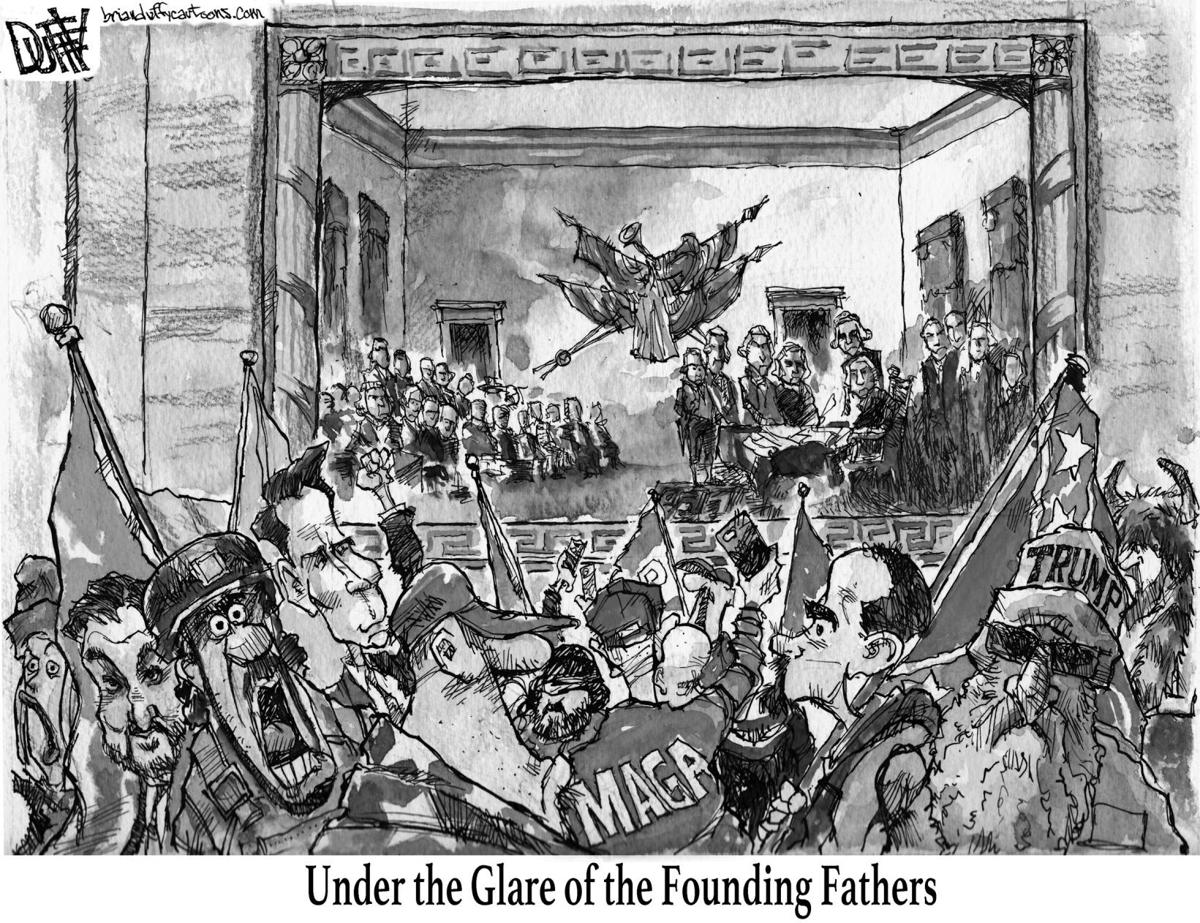 For many Republicans, Donald Trump's divorce — or separation, at least — from the GOP has begun.
But even though Trump will soon no longer be the official head of the party, his influence is sure to linger for much longer.
The straw that broke the camel's back for many Republicans was Trump's incendiary speech Wednesday and the ensuing mass rush by his supporters on the U.S. Capitol, a breathtaking series of events that left at least five people dead, including a Capitol Police officer who was attempting to protect the building and the people inside.
But if Wednesday's straw collapsed the camel, its back had supported about a million straws already.
So now elected Republicans are beginning to put some social distance between themselves and Trump, who they had eagerly buddied up to for four years.
"It's time to move on and unite the country," seems to be the company line for many, including from individuals who before last week had supported Trump's effort to overturn the election results. With Democrat Joe Biden soon to become president, Republicans will no longer have Trump to respond to or answer for.
Whether Trump's time in office — especially these past two months — has tarnished the Republican Party for the long-term remains is for voters to say. But since Trump's election in 2016, Republicans have lost their majorities in the U.S. House in 2018 and the U.S. Senate in 2020. Also in 2020, Trump became the first incumbent in nearly three decades to lose his re-election bid — not that you'd know it from listening to him. At the very least, that's not a great impact statement in the short-term.
Will Trump's tenure have the long-lasting effect of dragging down the Republican Party? Especially after the horrible scene that unfolded last week in the nation's capital?
Jack Whitver, the Republican Iowa Senate Majority Leader, does not believe it will.
"I think this is a small group of people that went and acted, and I don't think they speak for Republicans in general, and certainly doesn't speak for what we want to do as an agenda," Whitver said during recording of the weeken episode of "Iowa Press" on Iowa PBS.
Similarly, time will tell what it will take to get elected as a Republican in the next few cycles. While Trump certainly will not be in office and may not be on the ballot, his influence over the party surely will be around for the foreseeable future. Trump may be gone from office, but his most loyal supporters will still be potential voters.
Trump's post-presidency decisions will play a huge role. If he decides to run for president again in 2024, it will be difficult for any Republican candidates for other offices to distance themselves from him, even if they want to. If Trump is on the ticket, his supporters will turn out bigly. That will have to factor into the electoral equation of any Republican candidate. Even if he's not on the ballot, it's likely a consideration.
Trump could decide to leave elected office behind and instead build a Trump-centric media machine. If that happens, it will be fascinating to see how much his influence remains over Republican politics.
Trump could also go quietly into the night and spend his time on golf courses, as he often did during his presidency. That would seem to be the path of least resistance for future Republican candidates; but it also feels like it's the least likely path.
Donald Trump was the Republican Party for more than four years. In the coming years, we will see how his legacy and his presence, whatever that is, continues to shape it.
Erin Murphy covers Iowa politics and government for Lee Enterprises. His email address is erin.murphy@lee.net