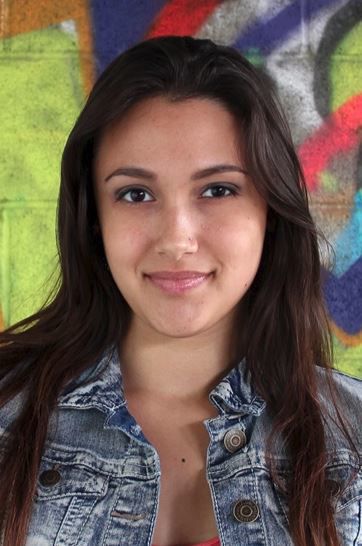 Each year approximately 500 teens age out of foster care in Iowa, 25 percent report being homeless within the first two to four years and 50 percent are unemployed. Now is the time we as a community need to learn more about foster care and take action to better support youths.
Like all youths who leave home and move to the adult world, former foster youths need support and resources. But 41 percent of youths who exit Iowa's foster care system at age 18 leave without permanency. That means they are not adopted or able to return home.
That describes me. I aged out of foster care. I was never adopted, and I never found a permanent place to call home.
The Annie E. Casey Foundation recently released data to help Iowa and other states better understand how they are doing in supporting youth living in and transitioning out of the foster care system. Its Fostering Youth Transition brief confirms the life experience of myself and many of my friends who have exited the foster care system. It shows we have worse outcomes than the general population.
Did you know that 95 percent of youths in Iowa have a high school diploma or GED, but for foster youth that number drops to 79 percent? Iowa Foster youths also become parents at a higher rate (42 percent, compared with 31 percent of all foster youths in the nation). By the age of 21, only half of former foster youths have full or part-time employment, compared with 72 percent of all youth in Iowa.
There's one major way I was fortunate. I signed myself up for Iowa's optional Aftercare services. Through Aftercare I got an advocate to assist me with independent living needs until I turned 21.
When I attended the University of Northern Iowa, Aftercare provided me a stipend to help pay for essentials my financial aid didn't cover (I was also fortunate I attended a university that kept the dorms open during holidays, even though the dining centers were closed — not every former foster youth in college has the option to stay on campus during holidays.)
For me, the Aftercare program was truly a lifesaver and helped me get to where I am today. It was the support system I lacked from aging out of foster care on my own. Aftercare taught me things like how to make a budget and how to shop for car insurance — things parents usually help their kids figure out.
Even though Aftercare is so valuable, the Casey Foundation's Youth Transitions data work shows less than 45 percent of eligible U.S. youths are using Aftercare services. Although Iowa does better than other states, half of eligible former foster youths in our state are not using the Aftercare services. During National Foster Care month, it is important to remember the need of youths. While we are not babies or young children, we are not fully mentally and developmentally adults. We need and deserve continuing support, just like any other youth in our community. Increasing the share of former foster youth using Aftercare services would be a good first step.
Laticia Aossey, formerly of Cedar Falls, has dedicated her life to overcoming the statistics and stereotypes placed on foster kids. She spent 21 years in Iowa's foster care system. She graduated from the University of Northern Iowa with a bachelor's degree in social work in May 2018.
Catch the latest in Opinion
Get opinion pieces, letters and editorials sent directly to your inbox weekly!