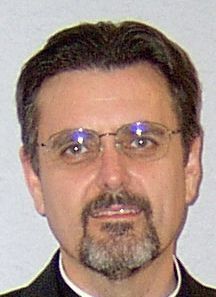 The lines between good and bad, evil and angelic, true and false, are always blurry through a wide lense or a rearview mirror. Beliefs, moral imperatives, perspectives, truths and falsehoods, in an individual and personal context are as infinitely different as fingerprints.
Our differences and interpretations should inspire deliberate conversational debate, not tsunamis of vitriolic rants, accusations and historic facts that must come from an alternate universe.
So, when I recently read the bold and welcome editorial board offering in The Waterloo-Cedar Falls Courier, calling for factual dialogue and discussion of the historical accuracy for many assertions written as truths in "The 1619 Project," I heard the clarion peal of an uncracked Liberty Bell calling my name.
Waterloo native Nikole Hannah-Jones, a feature writer for New York Times Magazine and author of the introduction and concept of "The 1619 Project" series won not only the 2020 Pulitzer Prize for Commentary, she also won "The Oprah Winfrey Lottery" by landing "The 1619 Project" on "The Oprah Reading List" and the "Oprah's Favorite Things" list.
The problem with gambling fast and loose with the factual foundation of an overall historical premise is that the subsequent "truths," conclusions, and remedies are, as a result, viewed as wispy, intangible vapors lacking substance and, without that pedigree, earning no serious consideration.
Rolling the dice and calling for 21st century reparations for the actions of 17th century white European immigrant pseudo-elites is, well, a little dicey.
Before calling out history through a fictionalized rendition, one should remember that snake eyes are as statistically likely as boxcars.
As the Editorial Board said, "Let the facts speak for themselves."
Since its release a year ago, "The 1619 Project" has spawned millions and millions of words written in support and also in dispute. Millions of minutes of lectures and talking-head interviews, and round-table events have been taped, digitized and viewed.
Thousands of op-ed pieces have reached print in newspapers, magazines and online, most applauding the "1619" effort, but also those voicing deep concerns for its factual inaccuracies.
At great risk to all journalistic integrity, the New York Times blessed the entirety of "The 1619 Project" vouching for the veracity of each and every one of the platoon of writers and researchers whom collectively stilted the message therein.
Even when challenged repeatedly by prominent Black History scholars, the Times refused to consider changes or allow equal space rebuttals.
The concerns were so deep that a counter-1619 Project initiative was created by year-end 2019.
"The 1776 Project," formed by Black History professors and professors of ancillary subjects, from universities throughout the United States and globally, as well as non-academic historians and advocates, have been fact-checking the historic accuracy of the claims and theories put forth in "The 1619 Project."
In amongst all the back and forth verbiage there is some magic happening.
If you cull out the polemical agitators and propagandists, those whom are possessed of a closed mind nevermore open to civil discourse, the remainder of us folks are the people identified by the Courier Editorial Board as needing to engage in that uncomfortable conversation spanning our past and present.
Reasonable people; Americans who can think and listen; selfless promoters of improving on the great experiment of The United States of America, every day, not just when it is expedient or convenient.
1619 is a notoriously and ignominiously important year, affecting the lives and futures of millions of Americans. As with all peoples, tragedies and opportunities alike, the reality of history is the lesson to make tomorrow better.
However, July 4, 1776, is the first day of America.
The progeny of liberty and freedom is the power we all have to achieve self-actualization from our exercise of free will.
America's founding revolutionaries, along with Frederick Douglass, Abraham Lincoln, Harriett Tubman, Clara Barton, Susan B. Anthony, Martin Luther King Jr., Ida B. Wells, John Robert Lewis, and countless others over the past 244 years, truthfully and factually, placed the ideals of equality as stated in the Declaration of Independence at the center of this country's founding principles.
19th century French author and historian Henri De Tocqueville, in his book, "Democracy in America" (1835) said, "As long as Americans can be good, America will be good."
Here's to American goodness.
J.W. Sayles is a retired university professor and U.S. Treasury agent and also a veteran of the Vietnam War. He lives in Mason City.
Catch the latest in Opinion
Get opinion pieces, letters and editorials sent directly to your inbox weekly!