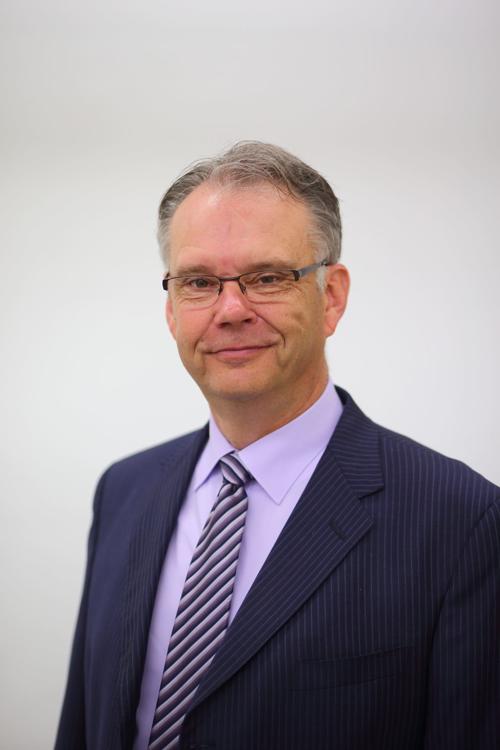 If someone had told me back in August that we would be finishing up this academic school year from home, in a completely virtual format, I would have been inclined to tell them that wasn't possible.
Not only would we have to completely redesign our curriculum midway through, but how could you expect to replace hands-on learning experiences such as science labs, art studios and research projects? How can you expect a student to complete their courses online if they don't have a laptop, or stable internet connection at home? And how can we deliver them the same level of support and connectivity our students would normally receive in person over the computer?
As it happened, these were the very questions that loomed over us in early March as we prepared to transition to online coursework in the midst of the COVID-19 pandemic.
Particularly in the College of Humanities, Arts and Sciences at the University of Northern Iowa, where so much of our focus is on hands-on learning experiences, the list of challenges seemed overwhelming to me.
And yet, I'm moved, inspired and incredibly proud of the work that's been done on our campus. During these challenging times, our faculty, staff and students have risen to the occasion and come together to forge ahead.
We connected students in need with laptops and other equipment, and in some instances, our faculty completely redesigned coursework so it could be done on a smartphone or completed without an internet connection.
Our faculty worked hard to establish new and creative solutions to teaching online, which kept our students engaged, connected and on track for graduation.
In the department of biology, faculty organized science kits to mail to students, allowing students to complete lab work from home. Students and faculty in the department of technology collaborated on projects virtually, and spent substantial amounts of time 3D-printing face shields and other PPE for front-line workers. In the department of theatre, students produced video performances that were presented digitally. Virtual gallery exhibitions gave students in the department of art a chance to showcase their work remotely. For students on internships and teaching experiences, our internship directors worked with partnering organizations to ensure that students still gained their required experiences.
Every day, I've heard new stories about the amazing ways our faculty and students were going above and beyond to demonstrate the true values of UNI.
Sometimes, it was the little things: professors running their Zoom video classes an hour longer, just so students could catch up and remain connected. Or it was the professors who reached out to every single student in their class to simply check on them and send a kind word of encouragement. Or it was faculty members who delivered masks and protective gear to students in need.
Our students have stepped up, too, whether it was sewing or 3D-printing masks for front-line workers, donating to the Panther Pantry to provide food and other necessities for students in need, volunteering to translate important information for the non-English speaking public, or playing music at the campanile to lift everyone's spirits. They've found new ways to stay connected with their professors and peers, and they've gone above and beyond to remain engaged and unbelievably positive throughout this experience.
Over the last few months, I've seen our Panther family come together to support each other beyond measure and grow through UNI's core values.
We've formed partnerships to help strengthen our community and offered solutions to meet today's challenges. We've shown the power in lending a helping hand. We've maintained our commitment to supporting our students and provided them with valuable learning experiences no matter the circumstances. We've built connections that transcend the classroom and fostered friendships and mentorships that will last a lifetime.
To the students, faculty and staff in the College of Humanities, Arts and Sciences and across campus: thank you for proving me wrong. When our lives were flipped upside down, we landed on our feet. Things I may have thought impossible have not only been made a reality, but a success. I've learned — thanks to each of you — that together, we can overcome these challenges and any challenge the future holds.
John Fritch is the dean of the College of Humanities, Arts and Sciences at the University of Northern Iowa. He has served as dean since 2015.
Concerned about COVID-19?
Sign up now to get the most recent coronavirus headlines and other important local and national news sent to your email inbox daily.