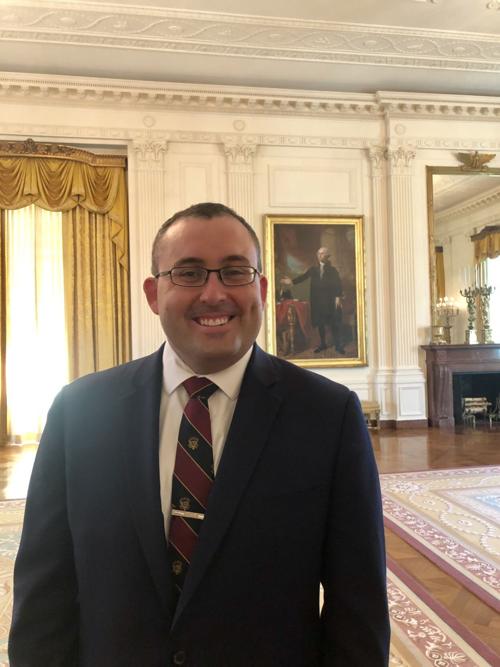 President Abraham Lincoln once said, "If destruction be our lot we must ourselves be its author and finisher. As a nation of freemen we must live through all time or die by suicide."
Our 16th president was correct when pointing out that the United States is more likely to fall by our own hands than those of an outside force. 2020 has certainly shown us just how much harm we can cause when we forget our American values and divide ourselves strictly along political party lines.
I was still living in Washington, D.C., as nationwide protests began to engulf our country last spring. The city was boarded up as if in a war zone or expecting a massive hurricane. National monuments and veterans' memorials were defaced with graffiti. It was difficult to walk down the street without hearing some sort of altercation. Neighbors were destroying neighbors' property. Businesses were set on fire. As anger and emotion flooded the minds of Americans they turned not to civil discourse, but to destruction.
Rather than attempting to address the concerns at hand, our political leaders immediately began to point fingers. Members of both parties continued with divisive rhetoric and allowed partisanship to come between well-meaning legislation in Congress. Perhaps one of the most disheartening moments I've witnessed in Washington was when Sen. Tim Scott, R-S.C., an African American, broke down on the Senate floor after his police reform bill was not taken up. Democrats were unanimous in opposing his proposal.
"This process is not broken because of the legislation. This is a broken process beyond that one piece of legislation. It's one of the reasons why communities of color – Americans of all colors – are losing faith in the institutions of authority and power in this nation," said Scott. "The actual problem is not what is being offered. It is who is offering it."
Scott was 100% correct. His bill was not ignored because it was bad. It was ignored because of his political party. The same thing has happened countless times recently, and both parties are guilty.
Even locally, amongst our closest friends and family, politics has infiltrated our lives to a dangerous level. This fall, I surprisingly made news when I endorsed a Democrat for county office despite having worked for numerous Republicans throughout my career. Many members of my local party were outraged. They didn't care what qualifications or accomplishments led to my endorsement, they simply said I shouldn't support anyone without a "R" behind their name. I received a letter from county party leaders expressing their disappointment and even instructing me to limit my time in party headquarters. Not long after my endorsement, a local Democrat choose to endorse the Republican candidate in the same race. He was met with similar wrath.
When protestors broke into the U.S. Capitol last week and even managed to force their way onto the Senate floor, many people asked me my thoughts.
I'm not surprised. After a horrific year enduring a global pandemic and one of the ugliest election cycles in U.S. history, Americans have reached their boiling point. A debate between the two leading candidates for president of the United States more closely resembled a playground fight than a discussion between aspiring world leaders. Our political class no longer talks of the good they can do for us choosing instead to highlight the destruction the other party will most certainly bring.
Our house is truly divided, again and the events of the past year and the first week of 2021 should have all Americans concerned. Partisanship has always existed and it always will. In the past, however, partisanship has had a healthy dose of compromise. Let's come together in 2021 and make compromise great again. After all, if we don't come together to fix our nation, we are dangerously on a track of coming together to destroy it.
Josh Wilson of Cedar Falls served as public liaison to Governor Terry Branstad and as a communications director on Capitol Hill.