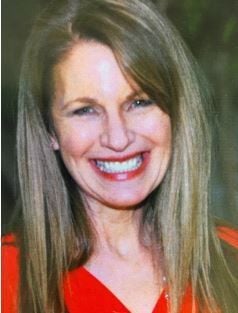 "Fairy tales are more than true: not because they tell us that dragons exist, but because they tell us that dragons can be beaten."
(from Coraline by Neil Gaiman)
August was "august," in the true meaning of the word: "impressive," albeit in nearly every worrisome, negative capacity.
Locally, argument and confusion over a vigilant griffin, in a time that threatens police organizations altogether. Statewide, a devastating derecho. Terrible losses to homes, businesses, farmers, and not enough news about Iowans helping Iowans. And now, Iowa the red-hot-spot of the nation in coronavirus outbreaks, titillating the news media. Nationally, August held the lonely Democratic convention, the cheerleading Republican one, while all the month the leader of the free world tweeted out his midnight confessions. Plus, unbelievably, more shootings. And ongoing protests, many taking on a dark side, riots, looting. The continued spread of COVID-19, coupled with confusion over crisis protocol. Fury over wearing masks. Fury over not. Sports canceled, businesses closed, schools wary, threats of more closures. Our rights. Others' rights. Civil rights. Those to the left moving more to the left. Those to the right stepping further right.
An inane dance. And the beat goes on.
What we are experiencing is an epic failure of imagination. For years we have been encased in the STEM model (an acronym for science, technology, engineering and mathematics). Billed as the recipe for success, there has been ever greater emphasis on these disciplines in schools and in our lives. Outside of education, STEM reigns, in what we read, in everyday conversations, on social media, in the news. We are pounded with statistics, scientific arguments, and continual updates of the world's woes. We rely on this protocol.
So, we can add to our litany of worries?
But we are not trying just to survive; we are trying to live. We need a new program, and new (though very old) disciplines to embrace.
STEM may get us to Mars, but HAL is going to allow us to live on Earth.
Not that HAL, the errant sentient computer who first appeared in Stanley Kubrick's 1968 film, "2001, A Space Odyssey." Although perhaps we should follow that HAL's mantra when he claims, "I am putting myself to the fullest possible use." Because we are not. We are not choosing well; we are stymied. We do not immerse ourselves in the disciplines which give our lives joy and meaning.
That is the other "HAL," my acronym for "history, art and literacy." The study of others' lives, the creative expression of those lives, and their stories.
Contrary to the news, history will tell us the world is not going to hell in a hand basket. The very fact we can talk about "human rights" is a relatively new concept in humanity's timeline. Consider slavery, gladiators, caste systems, etc. And, we are not even close to the worst time our country has ever gone through. Just a century and half ago, we were fighting a Civil War.
Looking at art's disciplines, the visual: drawing, painting, photography, architecture, etc., and the performing, film, dance, theater, etc., catapults us from the mundane. It also offers a perfect escape from the evermore statistical and frightening world, to a world where imagination and beauty reign.
"Throughout the ages, man has conquered tragedy with his ability to create a work of art," said artist Will Barnet.
The pandemic has spurred tremendous creativity in individuals and institutions, resulting in remarkable adjustments and strides, new and inspired ways to do most everything from getting married to being buried. If ever there was a time that is a testament to human ingenuity, it is now.
And literacy, well, we may not be able to travel as we wish, but we can all become armchair travelers through books, time-travel even, to the past, the future. In books, there is often a connection hard to find even with those closest to us.
"You think your pain and your heartbreak are unprecedented in the history of the world, but then you read. It was books that taught me the things that tormented me most were the very things that connected me with all the people who were alive, who had ever been alive." So said author James Baldwin.
The human spirit is alive and well within us, and without us. No time for this desperate polarizing, pulverizing dance. Make time for a real dance. Embrace that charming, captivating partner, spinner of history, art, and literacy, the indomitable HAL.
Amy Lockard is a parent in Cedar Falls.
Concerned about COVID-19?
Sign up now to get the most recent coronavirus headlines and other important local and national news sent to your email inbox daily.