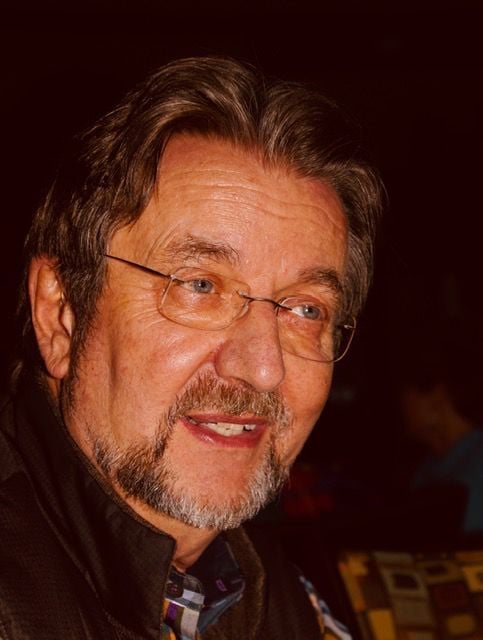 I know you support Donald Trump's re-election and plan to vote for him Nov. 3. To me you're good citizens, well aware of values for which we all stand: honesty, integrity, equal rights, personal liberty, and faith in our future as a republic with democratic ideals. These are our shared bedrock values.
You've told me you don't appreciate everything Trump does, you wish he would lay off the tweeting, you know he can be flawed and infuriating. Still, you feel the Democratic Party and its policies are worse.
You lump Democrats into "socialist" or "statist" categories because you believe they offer government solutions to everything. Worse, they over-regulate and oversee private lives in ways you find not just irritating, but also anti-liberty. You believe Democrats are not for "law and order" as much as Republicans, and you fear the "antifa" left might overrun our cities.
I think you're wrong. To put it bluntly, your vote for Trump puts us at risk of losing our bedrock values. Here's why, and please read with an open mind:
(1) We are in crisis on two fronts: climate change and a viral pandemic. Both are made worse by Trump's lack of leadership and outright lying. We can't overlook nonstop division and stress, not to mention large-scale economic hardships. We must elect leaders who will tackle these crises with a vision that takes us beyond alienation and anger.
(2) Trump's behavior is not only irritating, it's dangerous. He lies nonstop to benefit himself and his political fortunes. Arguably, had he presented what he knew about the coronavirus in January, the country could have enlisted federal resources from the beginning for a coordinated effort. Instead we have a patchwork of state efforts that has descended into chaos, leading to many more deaths with little end in sight.
(3) Trump cannot be trusted, as our allies have discovered, and as his former close associates (and niece) have asserted and detailed in books. He is "a cheat, a liar, a fraud, a bully, a racist, a predator, a con man." Do remember he was impeached for violating constitutional norms in an effort to enlist a foreign power to help his re-election? We should not take this impeachment lightly; it rests on evidence that has not been refuted.
(4) You believe some of his policies have been good for you. You may be referring to his tax cut, which benefited the wealthy, but I'm at a loss to name ongoing policies that have benefited the citizenry. He has ignored infrastructure needs, he has wasted time promoting a wall that will never get built, he has appointed people to positions solely because of their loyalty. Dozens have been indicted and convicted of crimes for their roles in his administration. This is a shameless abuse of power that must not continue.
(5) As commander in chief of our armed forces, he has shown our service members contempt and scorn, calling them "suckers" and "losers" for their sacrifices. This is not hearsay; this is documented by multiple sources.
(6) He continues to spread unfounded conspiracy theories, stirring up passions needlessly. As our problems grow, we need to work together, and fomenting anger and division makes that all the more difficult. If we cannot work together we are lost.
(7) Most important and most alarming, the president is beholden to the Russians, and has been for years. There is no doubt the Russian government assisted in getting him elected in 2016 and does it again now. I cannot watch fellow good citizens vote for him seemingly without knowing our adversary helped put him in office. Please at least skim "Compromised," a book by intelligence agent Peter Strozk. Every American needs to understand the gravity of these charges, and Strozk and knowledgeable others are concerned four more years of Trump will mean the end of our bedrock values.
I believe your fears of losing police protection and violent "antifa" protesters are unfounded, as is Biden's "socialism." These fears are stoked by rumors and conspiracy theories with little proof. If you believe you have such proof, pass it on with sources.
In sum, please consider and reconsider your vote. This is my sincere and heartfelt attempt to warn you that we face dire and irreversible negative consequences if Trump is re-elected.
Scott Cawelti retired in 2008 from teaching film, writing, and literature courses at the University of Northern Iowa after 40 years. He writes free-lance articles, blogs, volunteers, and teaches adult education classes for UNI and Wartburg.
Concerned about COVID-19?
Sign up now to get the most recent coronavirus headlines and other important local and national news sent to your email inbox daily.