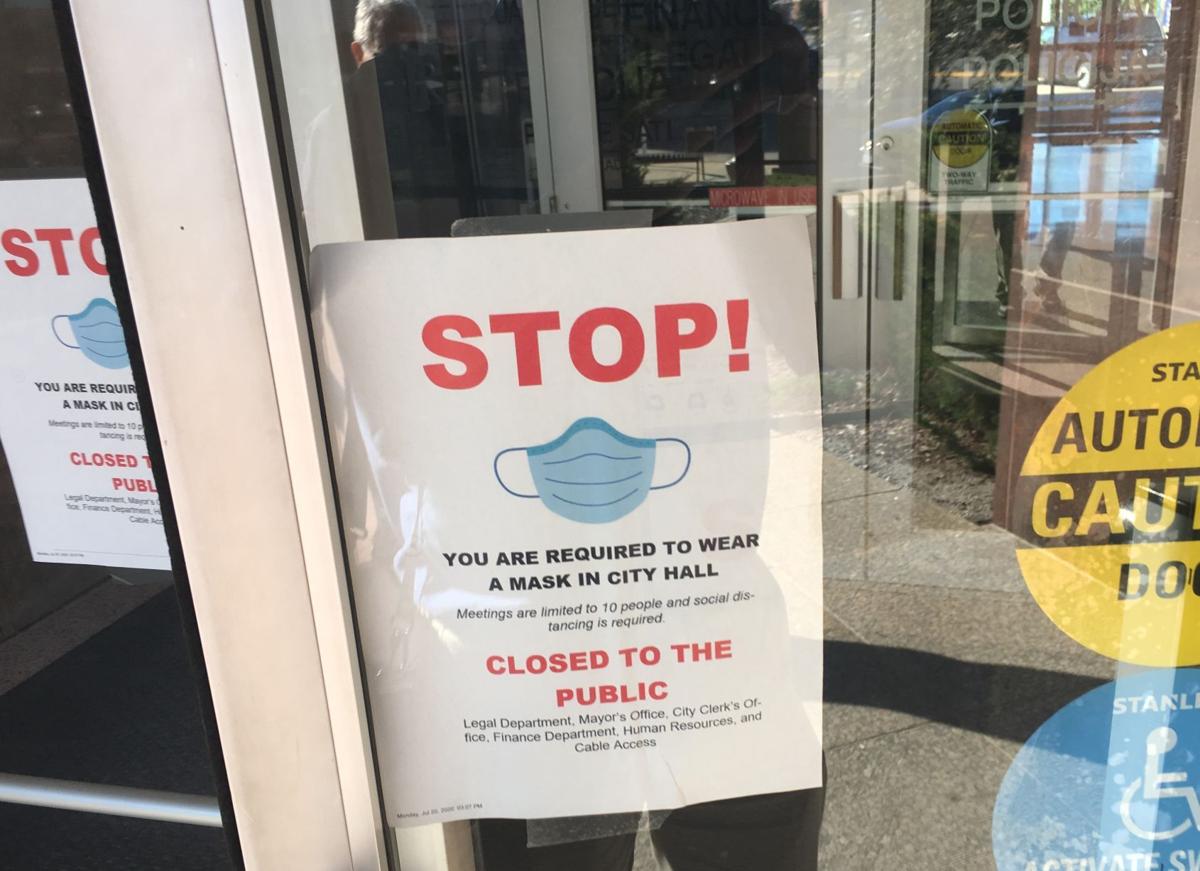 WATERLOO — The City Council will consider expanding the recently adopted face mask mandate in Waterloo at Monday evening's meeting.
The current resolution requires residents to wear masks inside public buildings, when within six feet of others inside or outside and when using private or public transportation services, such as taxis or rideshare programs. Businesses are required to post about the mask mandate, and can deny services to people not complying. There are exemptions for children under 2, public safety employees and people with certain health conditions.
The initial guidelines, passed in late August, are set to expire at the end of September. To keep the mask mandate in place, council members would have to approve the new resolution. The new mandate would be in effect for another six weeks before being reconsidered.
The council approved the first mandate on a 6-1 vote, with Margaret Kline voting against it. She named friends and relatives who survived COVID-19, stating she refuses to live in fear.
"I believe this fear we place on people by sounding the horn of terror, I think we have to stop that," Klein said at the Aug. 17 meeting. "I respect masks when necessary. I think all the adults I run into are very aware of when they should and should not be wearing a mask."
Council members Dave Boesen and Sharon Juon criticized the lack of penalties for people who violate the guidelines. The resolution leaves enforcement to Mayor Quentin Hart, stating it aims for "compliance not punishment."
Resident Carol Morgan spoke in favor of the mandate in August, arguing masks ensure the health of communities. It was a perspective shared by other community members who commented on the resolution.
"Those who argue for the 'freedom' not to wear masks are actually arguing for the right to be irresponsible toward their community, thereby limiting its ability, and that of its citizens, to prosper freely, both as individuals and as a community," she wrote to the council.
Former mayor Al Manning was among residents who spoke against the mandate, stating government intervention is not necessary.
"I understand that there are people calling on government to make mask wearing mandatory, but many of these people are operating out of fear and/or because they have not done any research, and are just going with the momentum of the herd," he wrote.
Last week, Cedar Falls joined Waterloo in passing a citywide mask mandate, deciding in a 4-3 vote to amend wording to require masks for children older than 5 rather than 2.
Residents who want to comment on the proposed mandate can email the City Clerk's Office. People can attend Monday's meeting in person at 5:30 p.m. in City Hall, or they can contact the clerk to receive login information to attend virtually via Zoom or phone call.
Be the first to know
Get local news delivered to your inbox!