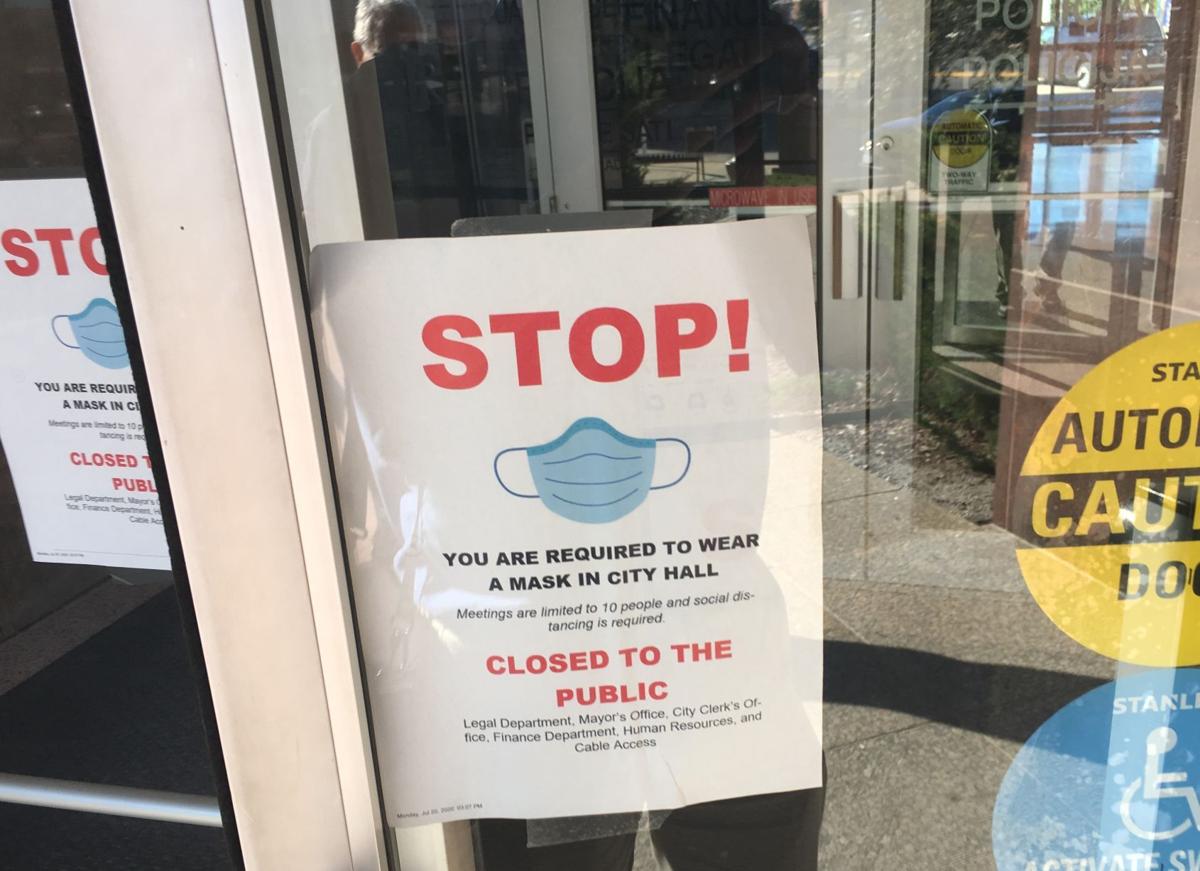 WATERLOO — The Waterloo City Council approved an extension of the citywide mask mandate on a 4-2 vote Monday evening.
The mandate will be in place for another six weeks before being reconsidered, according to the resolution. It requires people to wear masks inside public buildings, when within six feet of others and when using transportation services. People with certain health conditions, children under 2 and public safety employees are exempt from the mandate.
Council members passed the initial mask guidelines in late August, which were set to expire at the end of September. The first mandate was approved on a 6-1 vote.
Council member Margaret Klein was the only vote against the original proposal in August. When the extension was brought before the council, member Dave Boesen joined Klein in voting against it Monday.
Boesen repeated comments made in August about the mandate's lack of enforcement. He said businesses — which are advised not to serve customers without masks — are left to penalize people who don't obey the mandate, causing them to potentially lose out on sales. Klein said business owners are now "policemen in their own businesses" and are not trained to be in that role.
"We will have this issue pitting people against each other until we have a federal or state mandate," Boesen said Monday.
Klein said wearing masks should be an individual choice for people to determine their own futures.
"I think we are becoming too much of a nanny state," Klein said Monday. "There are adults in this city who elected us, and the adults in this city know enough to wear masks."
The guidelines state that enforcement of the mandate is up to Mayor Quentin Hart, and that the requirements are "not meant to be stigmatizing or punitive."
Jonathan Grieder, who introduced the mask mandate, said the guidelines continue to be important, especially given that 86 people in Black Hawk County died from COVID-19 as of Monday. He credited the mask mandate for slowing the spread of the virus in recent weeks. State data shows that the county's rolling total of positive cases has declined since Sept. 5.
"Hopefully we can get within CDC guidance of a lower positivity rate so that we don't have to re-up this again in six weeks," Grieder said. "But this is the smart, scientific, neighborly thing to do."
Council member Sharon Juon led the meeting in Mayor Quentin Hart's absence. She said a mask mandate is needed if the community wants the virus to stop.
"People that are saying that they don't like to be told what to do: We tell them to wear seat belts. We tell them to stop at stop signs. We tell them to obey speed limits," Juon said. "With this mandate, we are helping our neighbors, helping our families."
Council member Jerome Amos was absent from Monday's meeting.
Cedar Falls passed its own mask mandate in recent weeks. It differs from the Waterloo mandate by providing an exemption for children under 5 rather than 2.
The Black Hawk County Board of Supervisors will consider passing its own mask mandate Tuesday morning. The county health board approved the resolution Sept. 2 after a public hearing with community members.
The proposed countywide mandate resembles Waterloo's guidelines. But unlike Waterloo, the county resolution calls for the mandate to be enforceable with misdemeanor-level fines for violators.