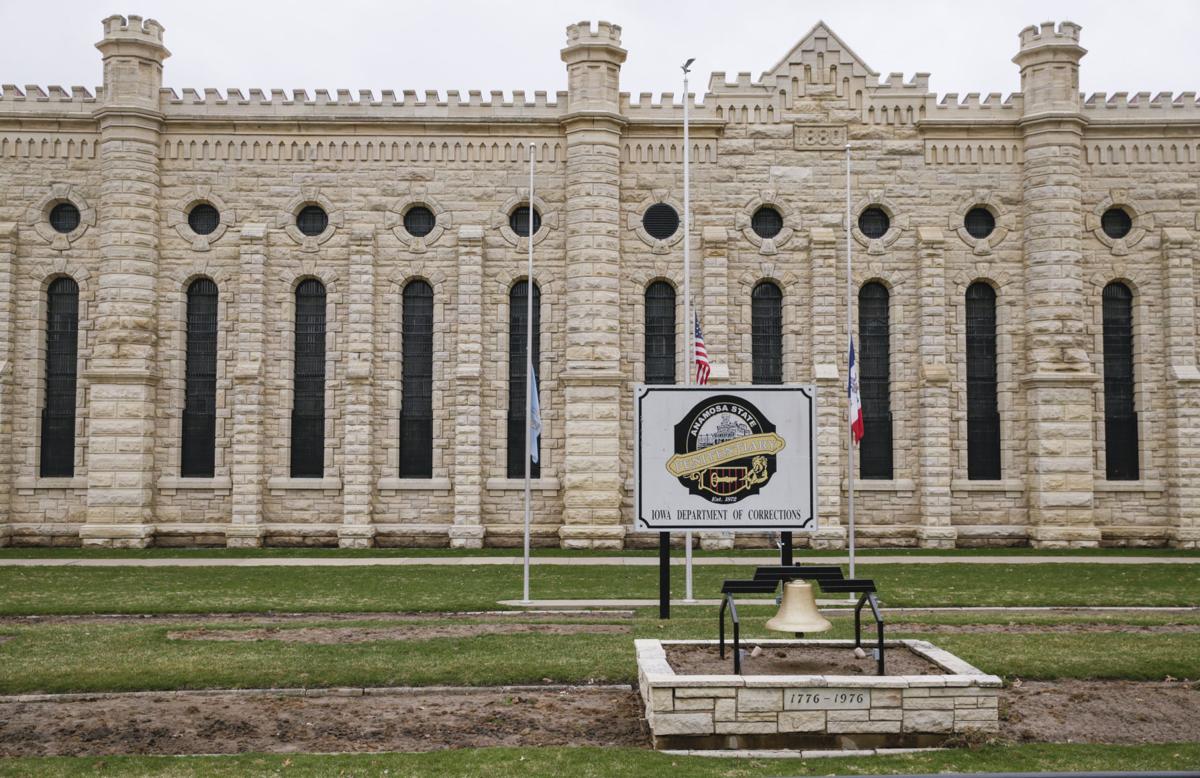 DES MOINES — The deaths of two Anamosa State Penitentiary staff members during an escape attempt continue to reverberate at the Capitol as legislators from both parties accuse their colleagues of using the tragedy for political purposes.
House Republicans on the Appropriations Committee on Wednesday approved a $34.6 million increase in the justice systems budget that funds 10 departments and programs.
It included a $20 million increase that will allow the Department of Corrections to "bulk up the staff," Rep. Gary Worthan, R-Storm Lake, said in presenting the budget.
He rejected arguments from Democrats and AFSCME that the Anamosa tragedy was the result of a short-handed staff.
Correctional Officer Robert McFarland and nurse Lorena Schulte were killed when two inmates attempted to escape from prison March 23 and a third worker, Lorie Matthes, was taken hostage during the attack. An inmate was seriously wounded while trying to assist the staff members.
"Unfortunately, people are trying to make political hay out of that tragedy," Worthan said.
The prison is approved for 311 full-time equivalent positions, and 288 were filled as of the most recent pay period with the department in the process of filling 15 positions.
"Anamosa by any stretch of imagination was not understaffed," Worthan said.
"I would just say it seems to be a two-way street," Rep. Chris Hall, D-Sioux City, said about the accusation Democrats are "playing politics" with the deaths.
That was evident on the House floor at the end of debate when lawmakers exchanged caustic points of personal privilege.
"Because the majority party is so anti-union and because of your hatred of AFSCME, two people lay dead," Rep. Bruce Hunter, D-Des Moines, said in an attack on Rep. Steve Holt, R-Denison, who managed the 2017 bill curtailing public employee collective bargaining rights.
"Republicans, you have blood on your hands," he said.
That inspired Rep. Bobby Kaufmann, R-Wilton, to respond with his first point of personal privilege in nine years.
"Politicizing the tragedy is a level of despicableness and classlessness that's beneath what I even thought you were capable of," he said, which was followed by Republican applause.
The rhetoric in the Appropriations Committee was less heated.
Assistant House Minority Leader Jennifer Konfrst, D-Windsor Heights, said she wasn't "making political hay out of the lives of the two officers who were lost … (but) drawing attention to the fact that they were attacked because it was not safe where they worked. That is our fault."
The increase in Corrections funding is the largest since a $19.3 million bump in fiscal 2012, according to House Republicans. The department asked for a $392,543,142 budget for the year beginning July 1.
The staffing numbers are not a result of GOP budget practices, but standard operating procedure in a system budgeted for 3,671 FTEs "because you can't hire as fast as people leave," Worthan said.
The department is in the process of hiring more than 200 people, but positions cannot be immediately filled. "It takes training before someone can work inside the walls," Worthan said.
That may be, Hall said, but the numbers show the number of prisoners at Anamosa was 10 percent over capacity while there was a 9 percent staff vacancy.
The first prison guard death by an inmate since 1972 is evidence that staffing and funding should have been addressed earlier, Hall said.
"We're seeing the impact of underfunding," he said.
Democrats' reluctance to support the budget — it was passed on a 14-9 party-line vote — was not a betrayal of law enforcement, as House Speaker Pat Grassley, R-New Hartford, suggested Tuesday. "We're encouraging the majority party to invest in a way that makes a lasting difference."
However, Rep. Kirsten Running-Marquardt, D-Cedar Rapids, said the staffing problem is the result of "sort of shell game" the GOP-controlled Legislature has played by failing to pass an annual salary bill to fund increases across all departments.
"We starve these departments, and then they are taking money away from programs, from equipment, to pay for the staff that they have right now," she said.