A roundup of campaign news items of interest for Wednesday, September 22, 2021: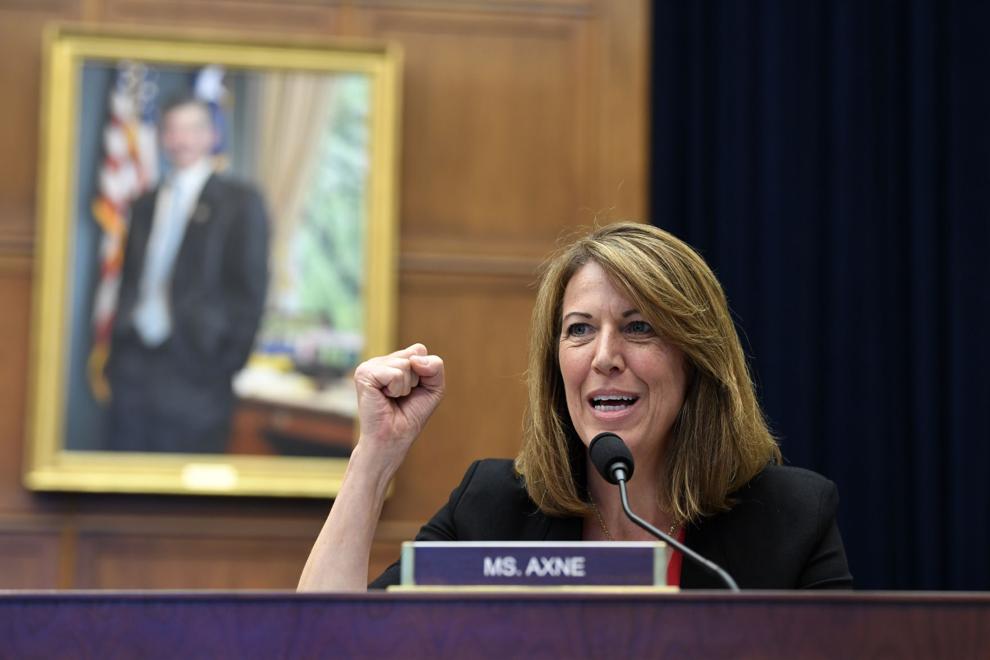 AXNE ENDORSES BOHANNAN: Christina Bohannan, a Democratic candidate in Iowa's 2nd Congressional District, was endorsed by Democratic 3rd District Congresswoman Cindy Axne.
Bohannan, an Iowa City attorney and state legislator, is running in eastern Iowa's 2nd District. But redistricting could draw her into the 1st District.
"Christina Bohannan has dedicated her career to public service and bringing people together," Axne said in a news release from the Bohannan campaign. "It's time to send another strong Iowa woman to Washington to fight for our working families and deliver real results for the Hawkeye State."
Bohannan previously was endorsed by Dave Loebsack, the Democrat who previously represented the 2nd District.
The district is currently represented by Republican U.S. Rep. Mariannette Miller-Meeks.
ANOTHER IOWA-2 DEMOCRAT: Joseph Kerner filed a statement of candidacy this week with the Federal Election Commission, giving notice of his intentions to run as a Democrat in Iowa's 2nd Congressional District.
Kerner works as a senior cultivator at MedPharm Iowa, an Iowa medical marijuana manufacturer located in Des Moines, according to his LinkedIn page and company website, which states he is from Knoxville.
He could face Iowa City Democrat and state Rep. Christina Bohannan in a primary. Bohannan launched her campaign for the 2nd District race last month, but she could be drawn into the 1st District by the decennial redistricting process, which is underway at the Iowa Capitol.
Freshman Republican U.S. Rep. Mariannette Miller-Meeks is the 2nd District incumbent. She officially launched her re-election campaign during a tailgate fundraiser in Iowa City this past week.
UNION ENDORSES FINKENAUER: The International Brotherhood of Teamsters endorsed Abby Finkenauer in Iowa's U.S. Senate race.
Finkenauer, a former congresswoman and state legislator from Cedar Rapids, is one of three announced Democratic candidates for U.S. Senate. Manning farmer Dave Muhlbauer and Minden physician Glenn Hurst have also announced, and Sioux City veteran Michael Franken is expected to join the race this fall.
Republican and longtime incumbent U.S. Sen. Chuck Grassley has not yet said whether he will seek re-election to an eighth, six-year term. Republican state legislator James Carlin has announced his candidacy.
"We've known Abby since she was in the state legislature," Teamsters Local 238 principal officer Jesse Case said in a news release from the Finkenauer campaign. "She's a tried and true supporter of labor and working families and we can't imagine standing with any other candidate in this race for U.S. Senate."
REYNOLDS EVENT SPEAKERS: U.S. Sen. Chuck Grassley and Joni Ernst are among the guest speakers for Gov. Kim Reynolds' annual fall fundraiser, Reynolds' campaign announced.
Reynolds is running for re-election in 2022. The other guest speakers for her annual Harvest Festival are U.S. Rep. Ashley Hinson and Iowa Republican Party state chairman Jeff Kauffman.