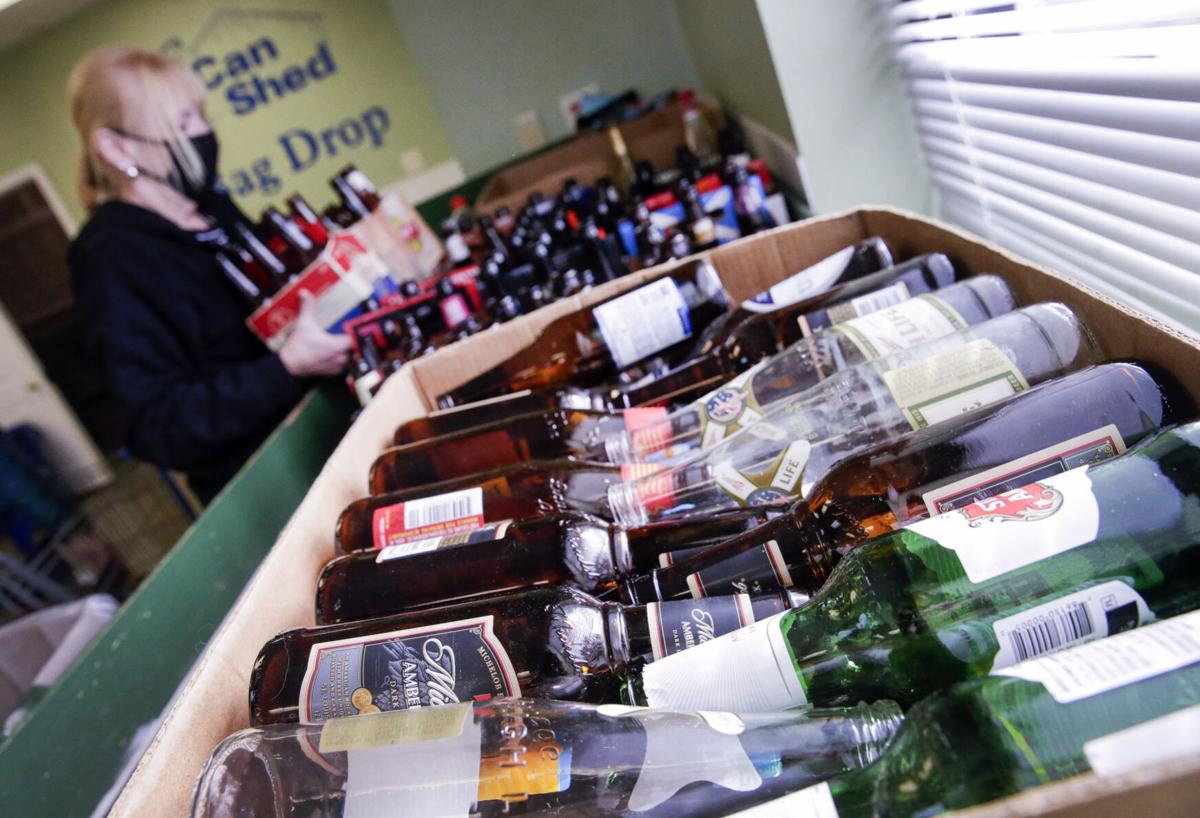 JOHNSTON — The bottle bill is dead. Again.
State prison funding will get a bigger increase than Senate Republicans originally planned.
Tax reductions should happen this year.
A ban on so-called vaccine passports is likely, although the details are yet to be determined.
And social justice legislation has not stalled at the expensive of legislative support for law enforcement.
Jack Whitver, the leader of the majority Republicans in the Iowa Senate, covered all that ground and more Friday while recording this weekend's episode of "Iowa Press" on Iowa PBS.
Redistricting
The Iowa Supreme Court issued a statement Thursday saying it plans to help ensure the state's decennial redistricting process operates as normally as possible. The process of redrawing political boundaries for the next decade is in flux because the COVID-19 pandemic has caused delays at the U.S. Census Bureau.
The Iowa Supreme Court's statement did not say exactly how it would ensure the state's redistricting process remains the same while honoring a constitutional deadline that could be impossible to meet.
"The Supreme Court statement was a little vague, but how I read that is they, like almost everyone, agrees that Iowa has a fair and one of the best redistricting processes in the country, and they think we should use it," Whitver said. "It sounds to me like they want us to, even if it's later than that (constitutional deadline), use the current process as outlined in (state law)."
State prisons
The deaths of two state prison workers during an attack by two inmates at the prison in Anamosa last month has sparked a debate over funding and staffing at the state's prison systems.
Whitver said Senate Republicans will ask state corrections department head Beth Skinner about staffing levels, not public worker union leader Danny Homan, who held a press conference last week calling on lawmakers to increase funding, staffing and training.
"We're going to continue to work with Director Skinner to make sure that our prisons are safe for our workers and provide the resources needed," Whitver said. "She is the one that is the expert, not Danny Homan. She is the one that knows what our prisons need and that is who we want to listen to when it comes down to funding our corrections."
Vaccine passports
Gov. Kim Reynolds last week said she wants to ban so-called vaccine passports in Iowa. Vaccine passports are documents that show whether a person has received the COVID-19 vaccine. Reynolds said she wants legislation to make into law, and absent that will issue an executive order.
The White House said last week it will not create a federal vaccine passport requirement. Some businesses and industries are mulling requirements for people who, for example, attend a concert or sporting event, or travel on a plane.
"Now you're talking the government issuing some sort of piece of paper or smartphone app to prove that you have been vaccinated. That is not normal. That is not what we do in America," Whitver said.
When asked whether he wants that ban to include a ban on private businesses having certain vaccine requirements, Whitver hedged his remarks.
"I agree with the governor that this is dangerous territory to have these passports. But what that looks like, how it impacts different businesses and different people, those are the details that need to be worked out over the next few weeks," he said.
Social justice
Last year, shortly after the death of a Minnesota man while he was in police custody, the Iowa Legislature unanimously passed and Reynolds signed into law social justice legislation that included some police reforms. Reynolds and lawmakers from both political parties said it was just a first step.
This year, majority Republicans in the Legislature have advanced several bills adding protections for law enforcement officials. But no social justice or racial equity bills have moved.
Whitver was asked if Republicans' willingness to support social justice legislation has come at the expense of their support for law enforcement protections.
"I don't know if it's at the expense of that," he said. "The bills that came to my desk through the committee process that our caucus wanted to work on generally slanted towards 'back the blue.'"
Bottle bill
It's an annual debate in the Legislature that is never settled: how to modify the state's recycling deposit program. The discussion progressed a little more than usual this year. However …
"I would say this: There is still progress being made, but it will be difficult to wrap that up in the next three weeks (of the 2021 session)," Whitver said. "It will probably be back (again next year)."
"Iowa Press" airs at 7:30 pm. Friday and noon Sunday on Iowa PBS. It can also be viewed online at iowapbs.org.