WATERLOO — Waterloo Police Chief Joel Fitzgerald hopes to fill the department's six vacancies with women, racial and ethnic minorities and people who identify as LGBTQ, he told the city's human rights commission Thursday.
Fitzgerald is a former Fort Worth, Texas, police chief who started his Waterloo position in June. He said the city's police force should — at minimum — reflect the demographic makeup of the community it serves. Waterloo's department has 95% white officers. Though Waterloo has 16% Black residents, only 3.4% of police officers are Black — four of the department's 119 officers.
"We're out of whack with the racial makeup of the city," Fitzgerald said Thursday. "I believe in pushing more so to be more diverse than anything. I think having a larger number of diverse people serving the city would be huge."
People who apply for positions at the Waterloo Police Department have to pass civil service exams to be considered for hire. Applicants can get extra points on their civil service exams for living in Waterloo. Fitzgerald says this puts people in a better position to pass the test.
The police chief personally asked a Samoan man, Black man and Black woman to apply for the positions, he said.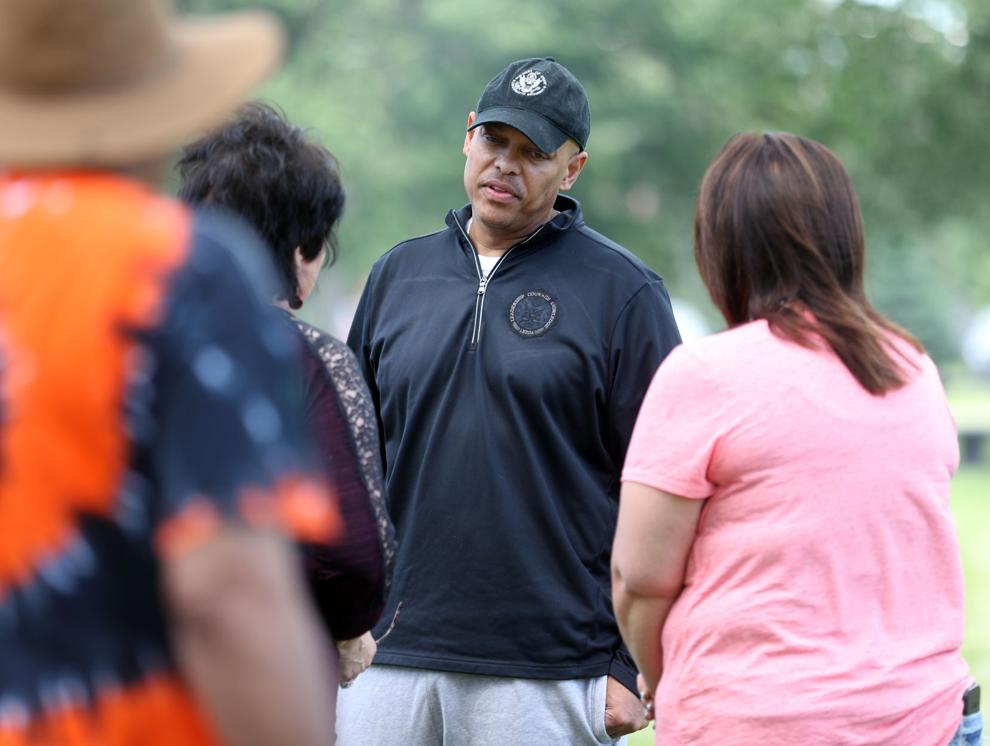 "If folks pass (the civil service exam), and they're able to pass the background and we know it's a priority, then let's make it the priority and be intentional about how we diversify the Waterloo Police Department," Fitzgerald said. "I think that's expected."
The department will provide the civil service exam to applicants in January, and then it will begin the background check process. Fitzgerald said he hopes to hire people quickly without sacrificing quality. He described it as a way to "seize the moment and get the diversity movement started."
Fitzgerald said some people left the department after he was hired as chief, but he looked at it as a way to "reinvigorate" and "revitalize" the agency with new employees. He said he wants people working for the department who share his approach.
"A lot of times, police officers have a disconnect and they believe, 'Hey, we work for the department' or 'we work for the city' but we work at the pleasure of every last citizen in the city of Waterloo; every last resident in the city of Waterloo," Fitzgerald said.
The new chief asked for support from community stakeholders, including the human rights commission, to provide its expectations of the police department.
"Support means everything, and buy-in means everything," Fitzgerald said. "It also changes the police department's perception internally about the power of citizens."