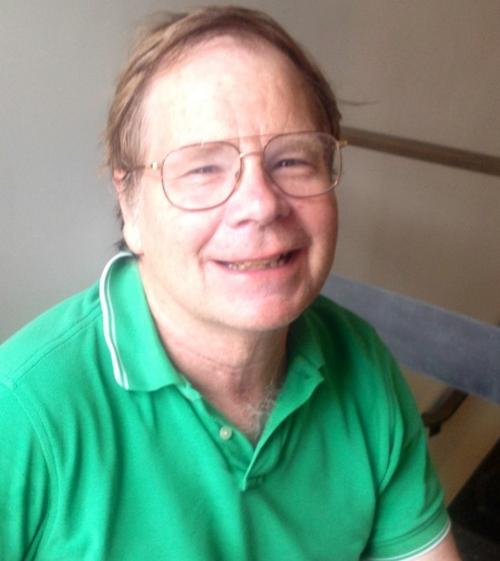 The first line in the University of Northern Iowa's mission statement describes "a distinguished arts and sciences university with an outstanding teacher education program." This statement was jointly developed by faculty and administrators many years ago to epitomize UNI's core values. As a business professor for 32 years, I have consulted with industry and taught finance and managerial science. I know well-run businesses make budget allocations in keeping with their mission statement.
Last month, UNI was fortunate to have a presentation by Dr. Howard Bunsis, a CPA and professor of accounting with a Ph.D. and MBA from the University of Chicago and a juris doctorate from Fordham University. He is an expert on governmental accounting, specifically the evaluation of accounting operations at universities. Some 45 minutes before his presentation, UNI Public Relations released material critical of his conclusions claiming misinterpretations of UNI's audited financial statements.
Administrative financial staff and the provost attended the talk, but did not ask questions, disputed nothing, and ignored a sincere invitation to talk or ask questions afterward. Instead, they held an invitation–only discredit session after the talk with the press. Shockingly, there was a security guard at the door that turned away students or anyone else. Why? It would appear they really didn't want anyone to ask questions or engage in meaningful debate about university finances.
UNI has $70 million in unrestricted assets, which administrators claim they cannot use to meet the current budget shortfall. However, these assets are defined in UNI's financial reports as "not subject to externally imposed stipulations." In their media discussions, administrators conveniently fail to state that unrestricted assets are discretionary. There is no question that these assets are available to UNI administration for meeting a $5 million shortfall emergency.
Dr. Bunsis' report is based on UNI's independently audited financial statements, as well as information released to the U.S. Department of Education by UNI. It shows that UNI's administrative costs have soared over the last 5 to 10 years. Upper level administrative salaries grew by 42 percent against a 15 percent increase for teaching. Currently, instructional costs represent only 25 percent of the overall expenses at UNI, with the remaining going to areas other than teaching. Over 50 administrators serving underneath the President and Provost make more than $100,000 a year. Dr. Bunsis' analysis, available on the web, also shows UNI administrative costs are about $1,000 more each year per fulltime student compared to our peer institutions. Are these allocations consistent with UNI's mission to deliver outstanding instruction?
Over the last 14 years, UNI's intercollegiate athletics received $60 million to shore up annual deficits using tuition and taxpayer dollars (general education fund). These administrative decisions were made contrary to direct input from the UNI Faculty Senate. Does it make sense to retain operations that are losing large sums of money, at the expense of UNI's core mission as an outstanding liberal arts and teacher education institution? UNI is laying off professors in French, German, philosophy, geology, geography, physics and teacher education at the same time that the football team spends $1.7 million more per year than it takes in.
The university budget reveals other questionable priorities. The UNI administration allocated $815,170 to a President's Fund for Strategic Initiatives, $406,271 to a Provost's Fund for Strategic Change, $1,137,466 for public relations, $90,000 for university branding and $509,379 for athletic department promotion and ticketing. In contrast, most associate professors at UNI start with an annual salary a little over $50,000. How do these budget allocations by UNI administrators reconcile with the core mission to maintain and develop a distinguished liberal arts and teacher education program? Faculty would like to discuss concerns like this, but the administration has patently refused to have that conversation.
Lack of transparency and open communication is truly distressing. In business and education, it is essential for leaders to actively involve all stakeholders, consider cuts carefully in relation to the core mission, and strategically eliminate programs that fall outside the organizational mission. An outstanding liberal arts and teacher education program is the defining feature of UNI's mission statement. Cutting these academic programs to retain expensive administration, deficit-producing athletic programs, and ill-defined administrative discretionary spending makes no sense.
The faculty wants to have a fair, open and transparent discussion about these issues, but at last week's Board of Regents meeting, the UNI administration left when factual discrepancies were pointed out to them. This illustrates why UNI administration has press conferences with security guards at the door: They want to keep the facts out. A strong university encourages open debate that doesn't lock out those with opposing views and the facts to support their positions.
Catch the latest in Opinion
Get opinion pieces, letters and editorials sent directly to your inbox weekly!