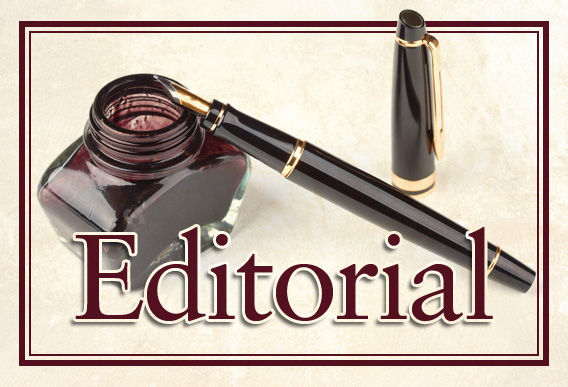 Arkansas Republican Gov. Asa Hutchinson has said, "It does not take a Ph.D. in economics to know that we can't say yes to every spending need, and we should also not say yes to every tax-cut idea."
The Iowa Legislature may have become too enamored with the latter.
Prior to the current session, The Associated Press stated, Iowa's coming shortfall of $118 million was the result of $400 million in tax relief granted in 2013 for commercial buildings and other properties, predicting tight budgets ahead for years.
Subsequently, legislators reduced allotments to three regents schools by $18 million; community colleges, $3 million; the cultural trust fund, $6.1 million; Department of Corrections, $5.5 million; the judiciary, $3 million; and Department of Public Safety, $1 million.
But the 2013 tax cut was just one piece of the tax relief puzzle.
A 2014 Department of Revenue report identified $12.1 billion in state tax credits in 2010 alone, according to the Des Moines Register — 373 tax credits, exemptions, deductions and exclusions in the state tax code.
By comparison, the state budget is a little more than $7 billion.
The agency is required to release its tax expenditure report every five years with 2015 expected in the coming weeks.
Tax credits have grown by 160 percent since 2005.
Iowa companies did $129.6 billion in sales in 2016 with 30 percent subjected to the sales tax, compared to 44 percent in 2000.
Iowa had $6 billion in exempted sales and use taxes in 2010 to support agriculture and manufacturing.
Other agricultural and manufacturing support products —livestock ear tags and domesticated fowl — accounted for $536 million in lost taxes.
In addition, individual Iowans recouped $574.78 million by deducting federal taxes from state taxable income, while the expansion of the Earned Income Tax Credit for low-income adults cost $72 million in 2016.
An "administrative" tax credit ensuring part-time residents only pay taxes on income earned in Iowa reduced tax revenue by $1.8 billion.
Many of the tax breaks have stimulated the state economy, giving Iowa the 14th best business climate, according to Forbes magazine.
For 2016, the Joint Economic Committee found ranked Iowa among the top five states in adding jobs in construction, up 8.3 percent, seemingly most evident in the Des Moines metropolitan area, and professional and business services.
Thirty-two other states are confronting budget deficits while not heeding Hutchinson's advice:
Illinois faces a budget deficit of nearly $8 billion. According to Illinois Policy, it owes $83 billion to public pension funds, $54 billion in retiree health benefits and $15.5 billion in pension bonds. (Local governments owe another $50.8 billion in retirement bills, which, in essence, means each household has the total equivalent of a $41,000 retirement debt obligation.) Illinois also has the second-lowest flat tax rate of 3.75 percent. So, it's the perfect storm run amok — Democratic support for public employees and Republican insistence on low taxes.
Louisiana saw a 2007-08 surplus of $1 billion become a shortfall of $1.6 billion following tax cuts pushed by former Republican presidential hopeful Gov. Bobby Jindahl. It's drained reserves and sold assets. Instead of growth, unemployment is up and its economy trails the national average.
Kansas has a projected $1.1 billion shortfall through June 2019 after slashing individual income taxes and eliminating taxes for limited liability companies (mostly small businesses) in 2013. It anticipated 191,000 LLCs, but has 330,000. It now collects $650 million less than before the tax cuts, cash reserves of $700 million were depleted, $1 billion from the road fund was diverted, and school years were shortened. Instead of stimulating the economy as predicted by Republican Gov. Sam Brownback, Kansas has the nation's sixth-worst growth rate.
Minnesota — the "anti-Kansas" — has a budget surplus. Democratic Gov. Mark Dayton pushed through a tax increase on the top 2 percent to alleviate the $6.2 billion, two-year deficit he inherited from Republican Tim Pawlenty from 2013. The top rate went up by 25 percent to 9.85 percent on annual incomes over $250,000 for a couple.
But that, too, has had a cost. Peter Nelson of the Center of the American Experiment, used IRS figures to cite $944 million lost by tax filers leaving the state. Minnesota, he wrote in the Minneapolis Star-Tribune, "is losing taxpayers earning over $200,000 at an alarming rate. The state's rate of loss from these people ranks 47th for 2013-14."
That outmigration doesn't bode well.
Undoing Iowa's morass of tax credits won't be easy. "Every one of them has a constituency that says, 'Oh the sky is falling if we get rid of this,'" Rep. Guy Vander Linden, R-Oskaloosa, told the Register.
But legislators need to reduce or eliminate the less productive ones while avoiding new reductions in revenue, whether through more tax relief or spending initiatives.