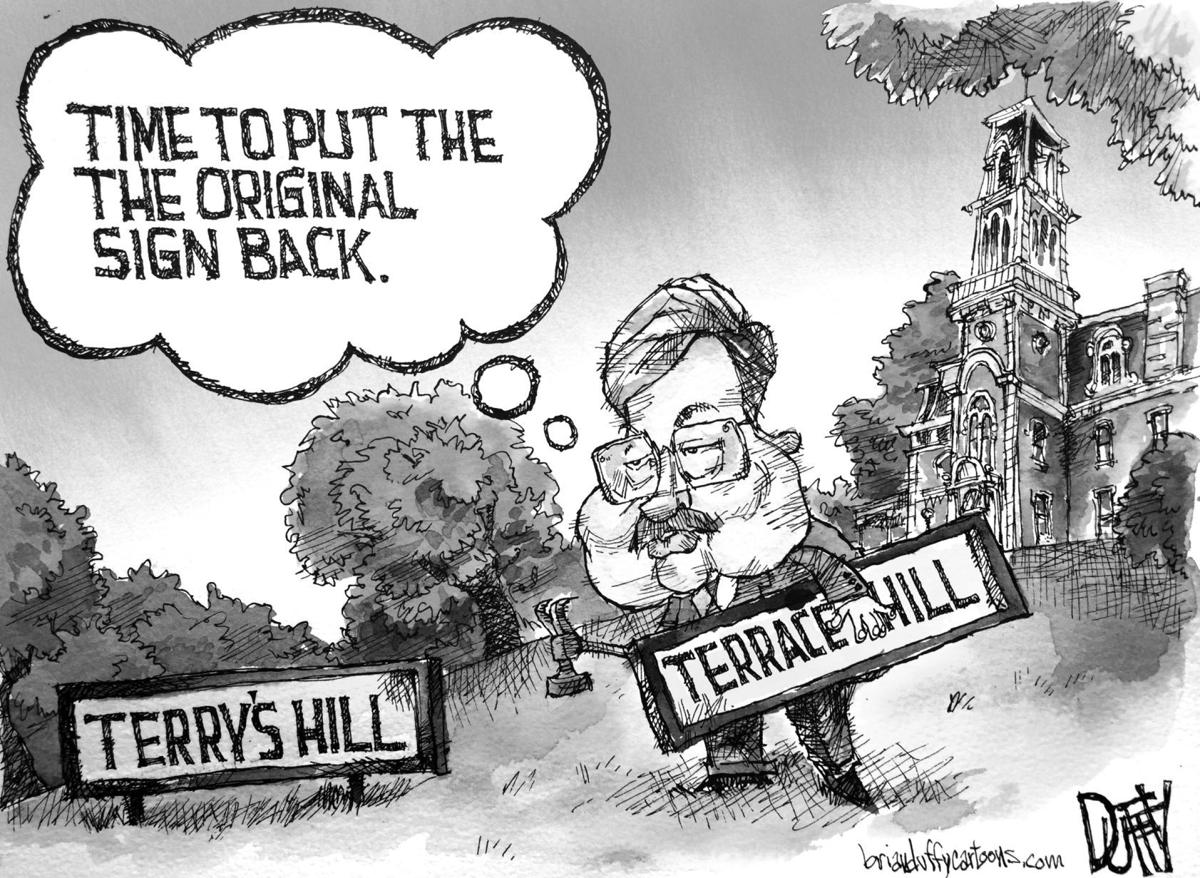 Former Gov. Terry Branstad predicted his privatization of Iowa's Medicaid system would save the state money. While he's right to date, he underestimated the initial reduction and growing concerns.
Branstad estimated in 2015 the first year of privatization would save $110 million in the $4.2 billion state-federal health partnership after he made the change without legislative input.
During the second year, he envisioned saving $232 million in the program serving 568,000 low-income adults, children, pregnant women, elderly adults and people with disabilities.
AmeriHealth, UnitedHealthcare and Amerigroup took over Medicaid management in April 2016.
Following a request by the Des Moines Register, the nonpartisan Legislation Services Agency estimated for fiscal year 2017, ending June 30, Iowa will spend $23 million less on Medicaid than in fiscal year 2015 — with nearly 40,000 more recipients in the program. Had enrollment remained constant, it said the savings would have been $306 million.
The average annual cost per enrollee decreased from $8,289 to $7,689 (7 percent), according to the LSA.
But the savings mask the MCO's self-described "catastrophic experience." AmeriHealth lost nearly $300 million; Amerigroup Iowa, $133 million; and UnitedHealthcare, more than $100 million.
According to a recent quarterly report from the Iowa Department of Human Services, AmeriHealth serves more than 212,000; Amerigroup Iowa, 186,000; and UnitedHealthcare, 168,000.
The MCOs want substantial rates increases, while reducing negotiated payments to health care providers. Meanwhile, complaints about a decline in available services and timely payments have spiked.
The initial per-patient payment rates negotiated with the state only lasted for 18 months. The MCOs claim Iowa's program is "drastically underfunded" due to faulty state calculations. The same scenario has occurred after other states privatized Medicaid.
The MCOs also have taken advantage of a "risk corridor" where the state helps protect insurers from unexpectedly high losses if they spend more in medical care than revenues collected.
Branstad agreed in late March to pay the MCOs $235 million to cover losses — $10 million from Iowa and $225 million (still your tax money) from the federal government.
Iowa is not alone in privatizing Medicaid. MCOs in 27 states serve at least three-quarters of all Medicaid recipients. Iowa (96 percent) is one of 11 with more than 90 percent.
Nationally, according to the Kaiser Family Foundation, Medicaid spending was $509 billion in fiscal year 2015 — one of every six health care dollars — federal, 62 percent; states, 38 percent. Unlike in Iowa, Medicaid enrollment has declined since 2015 following the Affordable Care Act (aka Obamacare) rollout and a lower unemployment rate.
In February, AmeriHealth opted out of negotiated and contracted rates with health care providers. It lowered reimbursement rates for some long-term services and support to the Medicaid rate floor — the lowest payment set by the Iowa DHS.
That included payments to in-home caregivers who assist the elderly and disabled with daily household chores and taking medications. Without that help, many on Medicaid might need to move into more expensive care facilities.
"We are taking action to achieve better alignment with the Medicaid rate structure," stated an AmeriHealth letter obtained by the Cedar Rapids Gazette. … "The state of Iowa set the Medicaid rate based on what providers were paid prior to the implementation of managed care. This change will not impact the care and services our members receive."
That's not necessarily so. In fact, services are jeopardized for more than 220,000 recipients in the Mercy Health Network with hospitals in 13 cities (Covenant Medical Center in Waterloo, Sartori Memorial Hospital in Cedar Falls and Mercy Hospital in Oelwein included) and 200 clinics.
In March, AmeriHealth warned Mercy its system would not be among its health care providers without a new deal by July 1.
The MCOs already are under fire for delaying payments to health care providers.
Rep. Dave Heaton, R-Mount Pleasant, chair of the House committee overseeing Medicaid and a privatization supporter, recently asked, "Where is the hiccup here on this issue? All I'm hearing is hiccups out there, bumps, angst and anxiety. I'm getting to be kind of concerned."
Meanwhile, the state quarterly report in March on grievances and appeals against the MCOs showed a whopping increase from 343 (when the program began a year ago) to 1,268.
Kelli Todd, a manager of the Iowa Long-Term Care Ombudsman, told the Iowa Medical Assistance Advisory Council earlier this month that services allowing people to remain independent in their homes are a major concern.
"The trend seems to be that services are being reduced and/or terminated," she said.
With proposals by President Trump and House Republicans to substantially reduce Medicaid allocations to the states, the situation could get worse. Legislators should become proactive before Medicaid detonates a very large chunk of the state budget.