The latest headlines and other things you should know today from the 2020 election.
There are 20 days until Election Day. Here's today's latest.
Top story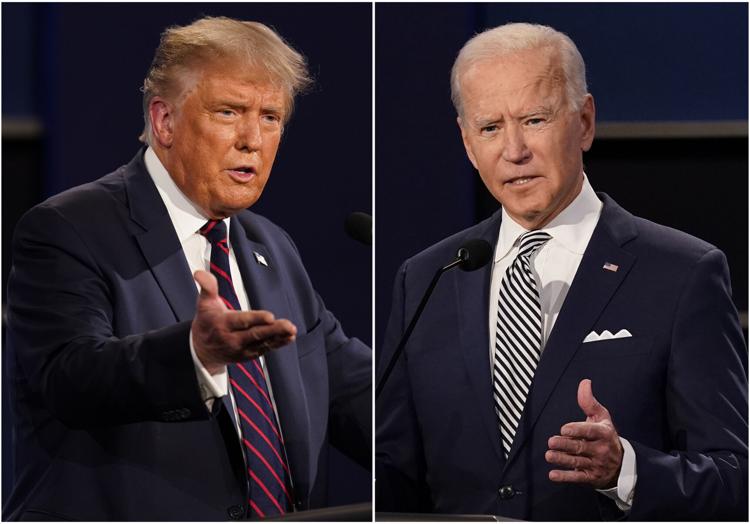 After independent coronavirus test, NBC sets Trump town hall
NBC News agreed to put President Donald Trump before voters in a town hall event on Thursday after the president submitted to an independent coronavirus test with the results reviewed by Dr. Anthony Fauci.
The announcement Wednesday sets up dueling town halls with Democratic opponent Joe Biden on a night the two candidates were supposed to meet for their second debate. Biden is appearing on a similar town hall event in Philadelphia, televised by ABC.
It also subjected NBC News to a sharp backlash on social media, where a call to boycott the network was a trending topic on Twitter.
A formal matchup between the Republican president and Biden that was scheduled for Thursday in Miami by the nonpartisan Commission on Presidential Debate was canceled. In light of the president's infection, the commission shifted the format to a virtual meeting, and Trump declined to participate.
Both town halls will begin at 8 p.m. Eastern, but Biden will have the last word. The ABC event, moderated by George Stephanopoulos, will last 90 minutes with an additional half hour of analysis. Trump's town hall on NBC is scheduled for an hour.
Critics of NBC questioned why the network scheduled Trump for the same time, making viewers have to choose if they were interested in seeing both candidates react live in a similar format.
In addition to preventing viewers from getting a side-by-side comparison of the two men, the dueling events will likely be seen by far fewer people.
The latest polls
New polling was released today in Florida, Georgia, North Carolina and Ohio:
Voter analysis
Voter guides
Get Government & Politics updates in your inbox!
Stay up-to-date on the latest in local and national government and political topics with our newsletter.