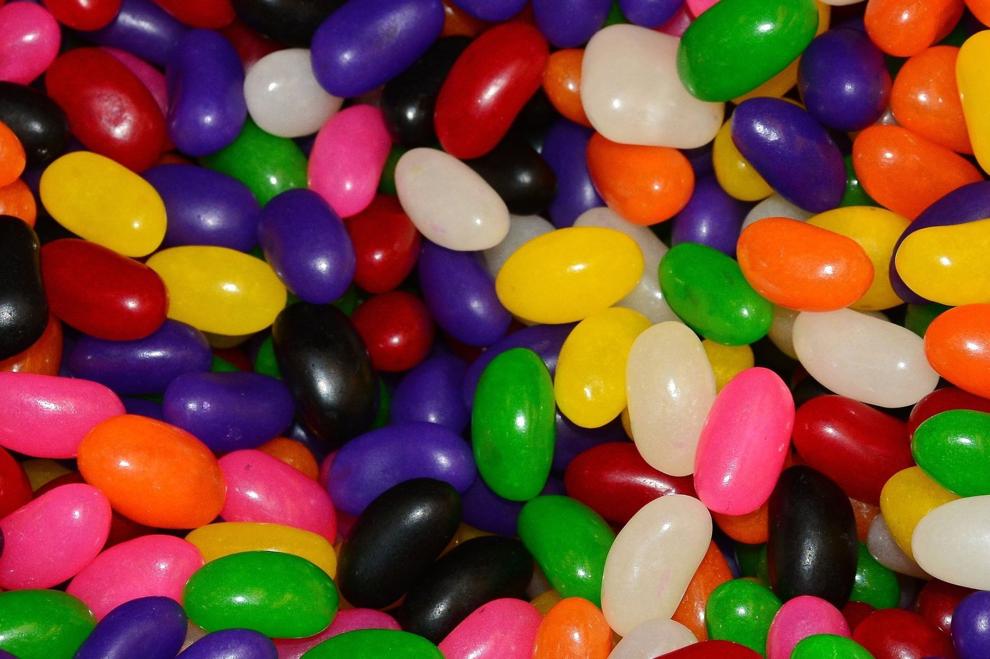 Easter and National Jelly Bean Day are fast approaching (they're April 12 and 22, respectively). 
Although most Easter egg hunts are canceled this year due to the coronavirus pandemic, most store shelves are still stocked with seasonal treats. In a typical year, about 16 billion jelly beans are manufactured just for Easter. As most candy would have been made pre-COVID-19, jelly beans should still be pretty easy to find.
Online candy retailer CandyStore.com compiled more than 12 years of bulk candy sales data as well as surveys from more than 10,000 candy-lovers (and haters) to come up with the top jelly bean flavors in each state as well as the overall favorites nationwide.
This year's new winner is cinnamon. Buttered popcorn slipped to No. 2 after being the top flavor two years in a row. Holding steady in third place again is black licorice.
"Things have sure been heating up for Cinnamon jelly beans," writes Clair Robins on candystore.com. "Sour candy, spicy candy, savory candy are all becoming more and more popular. In fact, the top three jelly bean flavors do not include a sweet or fruity flavor at all!"
Here's the ranking of 21 popular flavors:
Source: CandyStore.com
Cinnamon
Buttered Popcorn 
Black Licorice
Cherry
Juicy Pear
Toasted Marshmallow
Watermelon
Strawberry
Orange
Root Beer
Cotton Candy
Green Apple
Sour
Coconut
Blueberry
Coffee
Bubblegum
Grape
Chocolate
Red Apple
Banana
While those might be the most popular for the majority of Americans, things look different, yet still similar, on a state-by-state basis.
Six states chose black licorice as their favorite, while buttered popcorn came out on top in seven states. Cinnamon, the overall favorite this year, was also the favorite in nine states.