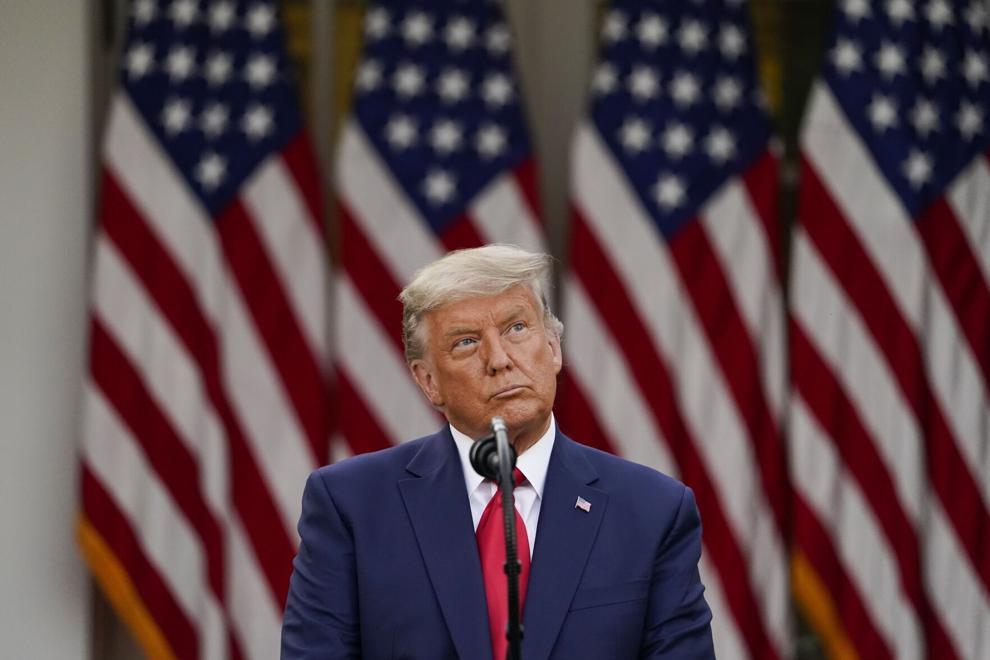 TRUMP, on Pfizer's announcement: "As soon as April, the vaccine will be available to the entire general population with the exception of places like New York state where for political reasons the governor decided to say — and I don't think it's good politically, I think it's very bad from a health standpoint — but he wants to take his time with a vaccine. ... We can't be delivering it to a state that won't be giving it to its people immediately." — remarks Friday.
TRUMP: "I LOVE NEW YORK! ... The problem is, @NYGovCuomo said that he will delay using it, and other states WANT IT NOW... We cannot waste time and can only give to those states that will use the Vaccine immediately. Therefore the New York delay." — tweet Saturday.
I LOVE NEW YORK! As everyone knows, the Trump Administration has produced a great and safe VACCINE far ahead of schedule. Another Administration would have taken five years. The problem is, @NYGovCuomo said that he will delay using it, and other states WANT IT NOW...

— Donald J. Trump (@realDonaldTrump) November 14, 2020
THE FACTS: That's a misrepresentation. New York's separate review doesn't guarantee a protracted delay.
Trump is referring to a state panel of experts that Gov. Andrew Cuomo, D-N.Y., announced in September to review any coronavirus vaccine authorized by the Food and Drug Administration before it is to be distributed in the state.
That additional review doesn't necessarily mean weeks of delay before New York residents can get a federally approved vaccine. As a practical matter, the FDA will have a public meeting where its independent advisers debate the data. That's an opportunity for any interested group to get an early look.
Cuomo said Saturday that as soon as the FDA acts, the state review group would, too.
"It's not that these panels are going to do tests; they are just going to review what FDA did, so it's just a review on the FDA process," Cuomo told reporters. "We are ready now to receive the vaccine and then, simultaneous with the FDA approval, our panel will be looking at it. So, there's no delay."
"Send me a vaccine today; I will distribute it this afternoon," he said.
There is some uncertainty around how the state-level reviews will ultimately work. Cuomo explained one purpose of the panel is to "develop confidence in people" to take the vaccine, also telling CNN on Friday the only issue could be if the review group in New York finds a problem. But he notes that: "I don't think the FDA is going to play any games at this point."
A handful of other states, including California, have also said they would conduct separate safety reviews.
California's plan is to review data quickly so there is no delay in distribution, said Dr. Arthur Reingold, the group's chair. He said the state's review group — which has been joined by Nevada, Oregon and Washington — has trust in the federal review process, but that its work is intended to provide additional reassurance to people.
"Any assertion that our citizens will be delayed in receiving a safe and effective COVID vaccine is simply not borne out by the plans we have in place," said Reingold, a professor of epidemiology at the University of California, Berkeley.