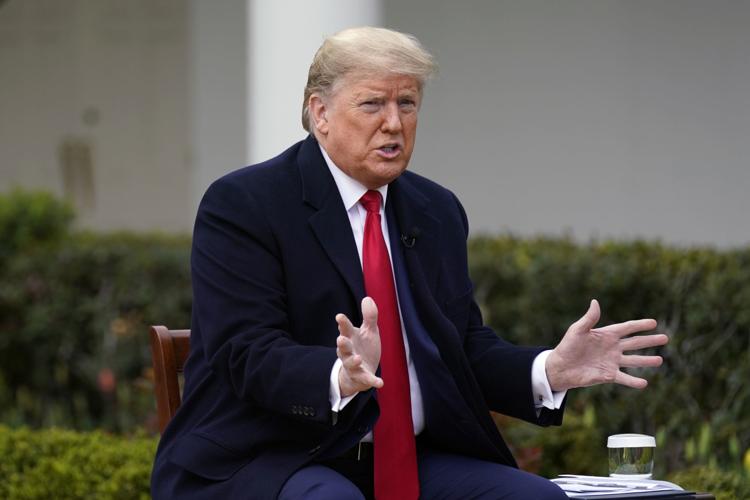 TRUMP: "I would love to have the country opened up and just raring to go by Easter." — Fox News virtual town hall Tuesday.
TRUMP: "We have to open up our country, I'm sorry." — conference call with governors Tuesday, audio of which was obtained by The Associated Press.
THE FACTS: The public-health community, governors and many others knew when they heard Trump say this that a revival by Easter, April 12, was not going to happen. On Sunday, Trump extended the federal government's restrictive distancing recommendations until April 30. That may not be enough, either.
To be clear, the federal government did not close down the country and won't be reopening it. Restrictions on public gatherings, workplaces, mobility, store operations, schools and more were ordered by states and communities, not Washington. The federal government has imposed border controls; otherwise its social-distancing actions are mostly recommendations, not mandates.
On Sunday, Dr. Anthony Fauci of the National Institutes of Health cautioned that the virus outbreak could ultimately kill 100,000 to 200,000 Americans with possibly millions infected as it continues to surge across the nation. Trump shifted his tone and backed off trying to rush the country back to work and to normalcy in a matter of a few weeks.
---
TRUMP: "I mean, we have never closed the country before, and we have had some pretty bad flus, and we have had some pretty bad viruses." — Fox News virtual town hall Tuesday.
THE FACTS: He's making a bad comparison.
The new coronavirus is not the same as the annual flu because it's a disease that hadn't been seen before in humans. For that reason, human populations lack immunity to the virus. It can spread unchecked, except by measures such as social distancing.