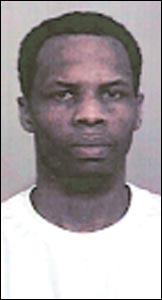 WATERLOO -- Jurors began deliberating in the case of a Waterloo man accused of opening fire on two men after leaving a nightclub in March 2003.
Prosecutor Joel Dalrymple said Anthony "Elmo" Cole, 33, began shooting Jimmie Walker following an argument involving others outside Club Chrystyles on Logan Avenue.
After shooting Walker, Cole pusshed Walker over and then shot him in the back, he said.
"As he's trying to crawl away, he's finished off," Dalrymple said.
When Walker's cousin, Samuel Landfair, came to his aid, Cole turned the gun on him, shooting him as he ran off.
Authorities said Walker and Landfair were unarmed that night and would have died if not for the medical attention they received at Allen Hospital. One of Walker's arms had to be amputated because of the damage.
Charged with attempted murder, Cole pleaded not guilty.
He was found guilty during an earlier trial, but the conviction was overturned by the Iowa Court of Appeals.
Defense attorney Eric Parrish started his closing argument by demystifying Cole's "Elmo" nickname by showing jurors a children's book featuring the Sesame Street character by the same name.
Parrish didn't dispute that Cole fired at Walker and Landfair.
But he said his client was justified because he acted in self-defense.
He said Cole also suffered from post-traumatic stress because he was kidnapped by men with guns in October 2002.
"You have to step outside this parking lot," Parrish said. "You have to look at his situation from his point of view."
Parrish said things started happening to Cole and his friends after Chicago police seized $65,000 in cash from Cole during a traffic stop in September 2002.
The following day, a man who returned to Waterloo with him -- Calvin Rash -- and a local man -- Martavious Robinson were shot and killed.
Cole and his girlfriend were kidnapped in October 2002, and another woman was brutalized during a similar home-invasion robbery in Waterloo that same month.
Finally, in January 2003, Alonzo Quinn -- an acquaintance of Cole -- was killed in his Hartman Avenue home along with Quinn's pregnant girlfriend, Rhiannon Olsen.
Parrish said it was obvious people were looking for Cole and the missing money.
Defense witnesses Justin Cole and Orintheo Campbell, cousins of Cole, testified that Walker and Landfair had shot at Anthony Cole, who returned fire.
Landfair, who didn't testify in the first trial, took the stand this time to testify for the defense that Walker had threatened Anthony Cole's life.
Dalrymple responded that Campbell and Justin Cole's account was "right out of Hollywood." He said their Matrix-like version is doubtful because, with all the shooting back and forth, no one else was injured and no other property was damaged.
"There was one gun there that night, there was one person with a gun that night," he said.
He noted police only found six spent shell casings in the parking lot and two copper-jacketed bullets not counting the ones still lodged in Walker and Landfair.