UNI offers scholarship
CEDAR FALLS — The UNI graduate college is unveiling a new scholarship that will support graduate students from underrepresented backgrounds who are committed to diversity and inclusion initiatives, especially in their field of study.
The Diversity Advancement Award will award up to two recipients with a full tuition scholarship for the 2021-22 academic year, a full-time graduate assistantship and $1,500 to cover mandatory student fees and assist the student's transition to graduate school.
The scholarship is available to first-year graduate students, but can be extended into a second year with satisfactory academic progress. Application are due by Feb. 15, 2021. Contact Steve Schmadeke with any questions, 273-6120, steve.schmadeke@uni.edu.
Leversee Road closure updated
WATERLOO — The Leversee Road closure that was scheduled to begin Oct. 24 is now planned for Nov. 4. This postponement is due to last weekend's weather.
Bremer County schedules alarm
WAVERLY — The outdoor warning systems throughout Bremer County will be tested beginning at 11 a.m. on Nov. 3. In the event of threatening weather, the tests will be delayed to the next day without threatening weather.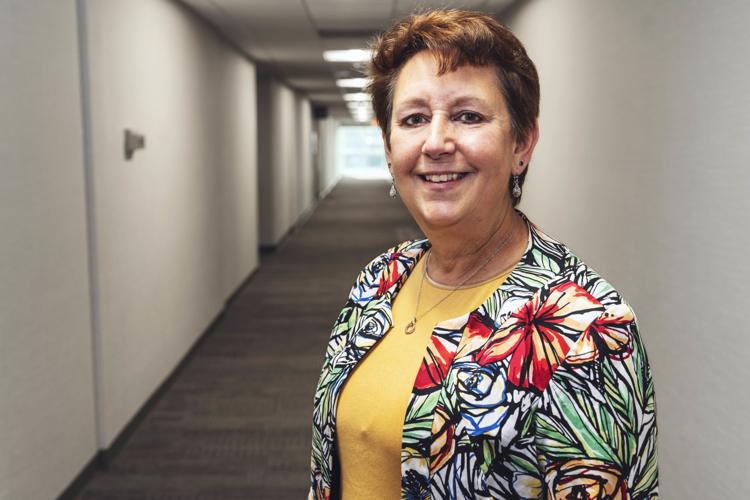 MercyOne hires Beth Drelich
WATERLOO — Beth Drelich has joined MercyOne as a licensed social worker.
She is now seeing patients at MercyOne Waterloo Behavioral Health Care in Suite 210 of the Waterloo Health Plaza.
Candlelight walk set in Waverly
WAVERLY — A candlelight walk event will take place from 5-7 p.m. on Nov. 7 on the Waverly Rail Trail. This will be a one-mile walk beginning at the trail head shelter at 412 First Ave. S.E. behind Kwik Star East in Waverly.
Volunteers will place 400 luminaries to light the way for walking. Complimentary hot cocoa will be provided by Nestle Beverage at the bonfire turnaround. This is a family and dog friendly event.
Parking will be in the city lot East of Kwik Star, at Kwik Star, the Parks maintenance area, at the Rail Trail, and a lot between Sub City and the Law Center. There is no fee.
Volunteers will be needed for placing the luminaries at 3:30 p.m. on Nov. 7 and to pick up after the event. In the event of inclement weather, the decision to cancel will be made at 3:30 p.m. There is no rain date. For more information call: 352-6263.
Hartman to host speaker series
CEDAR FALLS — The next Hartman Reserve 2nd Sunday speaker series monthly program will feature Dr. Vicki Edelnant, Road Scholar Ambassador. This program will be a live Zoom presentation at 2 p.m. on Nov. 8.
A link to the presentation will be shared before 2 p.m. on the www.HartmanReserve.org website and the Hartman Reserve Nature Center Facebook page. There is no cost for this event.
Veridian hosts Thanksgiving
WATERLOO — Veridian Credit Union will have its 39th annual Thanksgiving dinner a bit different this year.
For the first time in its history, the meal will be served in to-go containers. The event is scheduled for 4:30-7 p.m. Nov. 23 outside the UAW Local 838 Union Hall in Waterloo.
Be the first to know
Get local news delivered to your inbox!