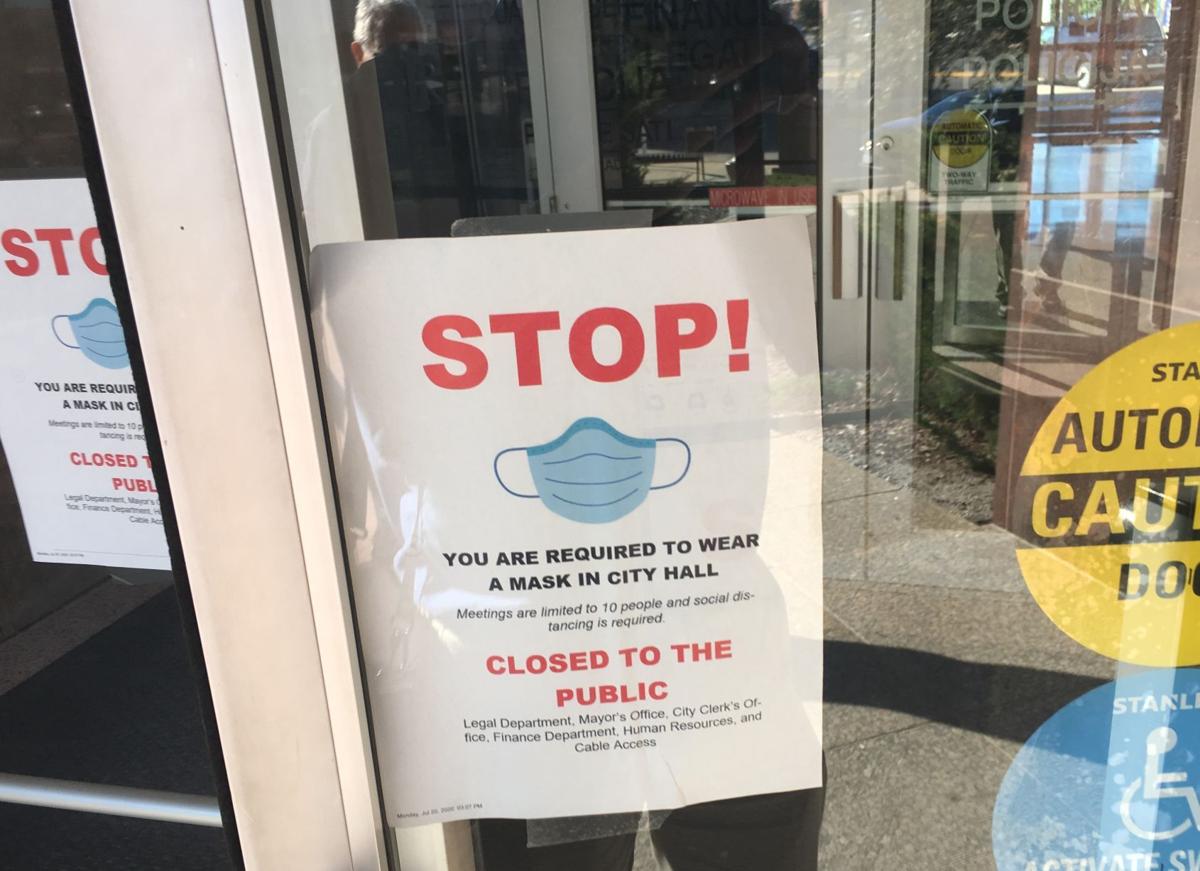 WATERLOO — A resolution for a countywide mask mandate failed to pass before the Black Hawk County Board of Supervisors on Tuesday morning, with only one of five officials supporting the guidelines.
The decision came after words of support for the mandate from University of Northern Iowa President Mark Nook, health department officials, health board members, local professors, pastors and other community members. It followed the Monday evening decision by Waterloo City Council to extend its own mask mandate for another six weeks.
If passed, the mandate would have required face masks in public when 6-feet distancing cannot happen. The guidelines would require masks in schools, stores, public buildings and when using transportation services.
Chris Schwartz, a Democratic supervisor, was the only official to approve the resolution. His term expires this year, and he is running for re-election in the Nov. 3 election. Supervisors Tom Little and Linda Laylin, Democratic officials who are also up for re-election in November, did not approve the guidelines, along with Democrat Craig White and Republican Daniel Trelka. Trelka is running for county sheriff against incumbent Tony Thompson.
Laylin questioned whether the county could focus more on its education efforts rather than enforcement of a mask mandate. The proposed mandate would call for misdemeanor-level fines for violators, though County Sheriff Tony Thompson said Tuesday that criminalizing masks would not be "high priority" for the department.
Nafissa Cisse Egbuonye, county health director, said the health department already went "above and beyond" educating business, health care and education sectors, as well as community members in all areas of the county.
"I have to say, I take it very personally," Egbuonye said. "Public health has been politicized, and that has been unfair to us. It is very hard to protect the health of our citizens when public health has been politicized."
Trelka said he respects masking guidelines in businesses and cities, but would not support a countywide mandate.
"I believe in wearing a mask," he said Tuesday. "I do not believe in criminalizing not wearing a mask."
Nook said the mandate was needed to prevent the university from transitioning to online classes if COVID-19 cases surge. Students and employees are required to wear masks on campus, he said.
"We must continue to keep our businesses, schools and communities open and functioning, but it will take some additional sacrifice at this time," he said.
"These masks mandates — they do work. The data is there. Please look at it," said Catherine Zeman, a public health professor at UNI. "If you get a bad case of COVID, it is frightening what it does to the cells of your lungs, your kidney, your heart, even your bone marrow we're finding now. It devastates people."
Cedar Falls passed its own mask mandate in recent weeks, implementing similar guidelines as Waterloo.