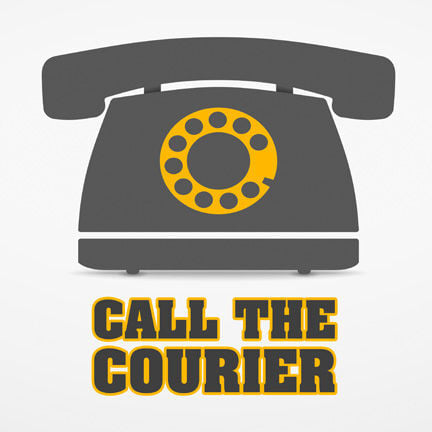 Q. Ashley Hinson is criticizing Biden's handling of the border policies. What does she have to say about Trump undoing Obama's policies?
A. U.S. Rep. Ashley Hinson, R-Iowa, has criticized the Biden administration for undoing many of Trump's border policies. "We need to reinstate common-sense policies and enforce them, stop catch-and-release and restart border wall construction … and more boots on the ground," Hinson said recently. So she supports Trump's immigration policies.
Q. How can I obtain a picture you used in a story a couple of years ago?
A. Availability of photos from Courier archives depends on several factors. Email your request to Courier Local News Editor Meta Hemenway-Forbes at meta.hemenway-forbes@wcfcourier.com for more information.
Q. Do you have the recipe for graham cracker steak?
A. We didn't find that. But we did find a recipe for graham cracker fried chicken fingers that might be similar:
1 teaspoon smoked paprika
1/2 teaspoon garlic powder
In an 8-cup saucepan, heat the oil over medium heat.
1. First, crush the graham crackers in a food processor or plastic bag with a rolling pin. Add the smoked paprika, garlic powder and salt to the graham cracker crumbs, and stir to combine.
2. Beat the egg in a shallow bowl, and have ready on the side.
3. Next, bread the chicken: First dip it in the egg, let the excess drip off, and then roll it in the graham cracker crumbs. Repeat for all chicken fingers.
4. Add only two or three chicken fingers to the hot oil at a time, and fry until golden brown and 165-degrees internally. It should take about 3 minutes per side.
5. Drizzle with honey and serve.
Q. Does The Courier print a paper on Christmas?
A. We have not printed a Christmas Day paper in recent years, but could make an exception in 2022, when the holiday falls on a Sunday.
Q. Is Vice President Kamala Harris still trying to get rioters and looters out of lock up in Minnesota?
A. Harris expressed support for a nonprofit called the Minnesota Freedom Fund, which pays criminal bail and immigration bonds, and encouraged her supporters to donate to it during the protests over George Floyd's death in the summer of 2020. Harris did not donate money to the nonprofit, according to its records.
Q. Why do the labels on the vaccines say Jannsen instead of J&J?
A. Johnson & Johnson's pharmaceutical arm is Janssen Pharmaceutica.
Q. Why don't farmers give their cattle grass to eat instead of corn?
A. Cattle are fed corn to add more calories to their rations than they get if eating grass only. The extra calories make beef cattle grow faster and dairy cattle produce more milk. Grain-fed cattle gain weight more quickly than grass-fed cattle, so they're ready for market sooner, which is more profitable for farmers. And in Iowa, grass isn't available in winter. But some farmers, including many in our area, raise grass-fed cattle and receive a higher price per pound for their beef because some consumers are willing to pay more it.
Calls are taken on a special Courier phone line at 234-3566. Questions are answered by Courier staff and staff at the Waterloo Public Library.
Calls are taken on a special Courier phone line at 234-3566. Questions are answered by Courier staff and staff at the Waterloo Public Library.