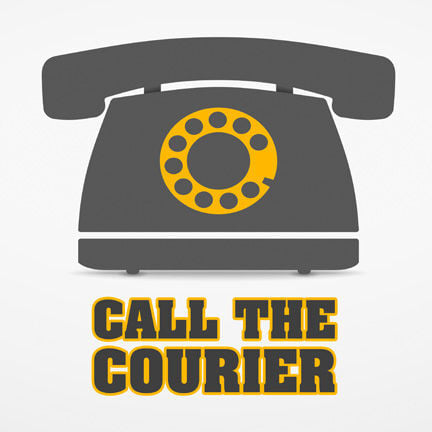 Q. Why does the City of Cedar Falls wait until after the snowfall to declare a snow emergency? By then, all the cars are snowed/plowed in.
A. "The primary reason a snow emergency is invoked after a storm event is to remove snow in dense areas where storage is problematic," said communication specialist Amanda Huisman. That includes downtown, College Hill and the high school.
Q. In Cedar Falls, is it legal for a contractor's pick-up truck to leak oil into the sewer system?
A. Motor oil would likely fall under hazardous waste in the city's ordinance related to illicit discharge items. If you'd like to report a possible violation, call the Cedar Falls engineering division at (319) 268-5161.
Q. On Lincoln Street in Cedar Falls, going towards the Big Woods area, there are a bunch of white poles sticking out of the ground on the right side of the road. What are they for?
A. They're protection for around 700 tree saplings planted as part of an Eagle Scout project, according to city spokesperson Amanda Huisman. The covers — which are actually blue and white — protect the tiny trees from being eaten or destroyed by wildlife. The trees will eventually be relocated to city parks and right of ways throughout the city as part of a reforestation project the city is undertaking.
Q. When KWWL reports give a percentage of who's been vaccinated, is that a total of the county population, or is that just those who are eligible? Can you elaborate on that? They never quite say.
A. It would be impossible for KWWL (or any of us in local media) to figure out exactly who is eligible for vaccination, since you would have to know personal medical information that isn't available to us due to federal patient privacy laws. Thus, the reports you're seeing on local or national media is the total population.
Q. What are they doing up at the intersection of First Street and Hudson Road in Cedar Falls?
A. The Iowa Department of Transportation is in the last year of its Iowa Highway 57 reconstruction, which will reconstruct West First Street between Highland Drive and Francis Street. Construction began March 15 and "will be focused around the Hudson Road intersection reconstruction and underground utility work," according to the DOT, which will involve a closure of the northern lanes for traffic signal work for about three weeks. East and westbound traffic will be maintained throughout construction. For further questions, contact Ron Loecher with the DOT at (641) 394-3161 or at ron.loecher@iowadot.us.
Q. The All In Grocers store that is being built in Waterloo has a sign that says it will be a laundromat. What is it going to be, a grocery store or a laundromat?
A. The site is expected to include a grocery store, restaurant, laundromat and community center, developer Rodney Anderson previously told The Courier.
Calls are taken on a special Courier phone line at 234-3566. Questions are answered by Courier staff and staff at the Waterloo Public Library.(tncms-asset)0ba85c6b-37d2-518c-9471-7e20611e8614[1](/tncms-asset)
Calls are taken on a special Courier phone line at 234-3566. Questions are answered by Courier staff and staff at the Waterloo Public Library.