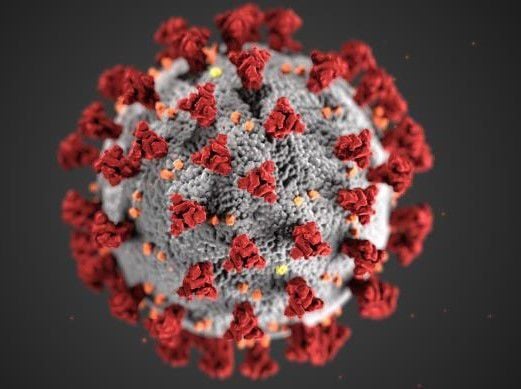 DES MOINES — Iowa currently has the nation's highest rate of coronavirus spread, according to a White House task force report that includes urgent calls to action.
To date, the state has ignored many of those recommendations.
The latest report, published Sunday, says Iowa's new cases per capita are nearly triple the national average. The task force strongly recommends 61 counties close bars bars and limit restaurant capacity.
The report also strongly recommends a statewide mandate that Iowans wear face masks while in public.
Gov. Kim Reynolds has repeatedly rejected mask mandates, but last week ordered bars closed in six counties, including Black Hawk.
"Community transmission continues to be high in rural and urban counties across Iowa, with increasing transmission in the major university towns. Mask mandates across the state must be in place to decrease transmission," the report reads.
Reynolds has encouraged the use of face masks while in public but has refused to issue a statewide mandate. She claims such a mandate would be difficult to enforce.
Iowa's rolling 14-day average of positive tests is just more than 10%, according to state public health data.
As of Tuesday, state health data show 684 new confirmed virus cases in the past day with the total case count now at 65,397. Nine more people died for a total of 1,121 deaths.
The state health department reported 40 people admitted to hospitals in those 24 hours. Since late June hospital admissions have been climbing as have the number of those remaining hospitalized and those in intensive care.
The task force document said "Iowa is in the red zone for cases, indicating more than 100 new cases per 100,000 population last week, with the highest rate in the country."
There have been strong surges in cases in Iowa's college towns as students returned. That was a factor in Reynolds' closing of bars in six counties, including those counties where the state's universities are located.
But the White House Task Force report says bars should be closed in 61 counties where the virus is spreading.
Previously, the task force recommended closing bars only in red counties. In the latest report, the task force recommends closing bars in both red and yellow counties.
"Bars must be closed, and indoor dining must be restricted to 50% of normal capacity in yellow zone and 25% of normal capacity in red zone counties and metro areas," the report says.
The task force categorizes counties and metro areas by the rate of the virus' spread. Iowa has 28 counties in the red zone — the highest rates of spread — and 33 more in the yellow zone, according to the report.
Iowa counties currently designated as red zones are Polk, Johnson, Story, Clinton, Des Moines, Marion, Lee, Sioux, Plymouth, Warren, Marshall, Wapello, Carroll, Henry, Winneshiek, Boone, Delaware, Crawford, Howard, Clayton, Butler, Tama, Van Buren, O'Brien, Grundy, Clarke, Calhoun and Wayne.
Yellow-designated counties are Black Hawk, Linn, Scott, Dallas, Woodbury, Dubuque, Webster, Pottawattamie, Cerro Gordo, Muscatine, Jasper, Bremer, Winnebago, Mahaska, Franklin, Humboldt, Buchanan, Hardin, Madison, Jackson, Chickasaw, Dickinson, Mills, Harrison, Jones, Guthrie, Lucas, Jefferson, Cherokee, Hancock, Appanoose, Louisa and Greene.
The report also recommends university towns develop "a comprehensive plan that scales immediately for testing all returning students with routine surveillance testing to immediately identify new cases and outbreaks and isolate and quarantine."
Iowa's cases as a percentage of population are the highest in the country and its test positivity is fifth-highest, The state's 232 new cases per 100,000 population in the last week is nearly triple the national average of 88 per 100,000.
New coronavirus deaths, hospitalizations and cases have been climbing in Iowa in recent weeks. Over the course of the pandemic, 1,121 Iowans have died of COVID-19-related causes.
Concerned about COVID-19?
Sign up now to get the most recent coronavirus headlines and other important local and national news sent to your email inbox daily.