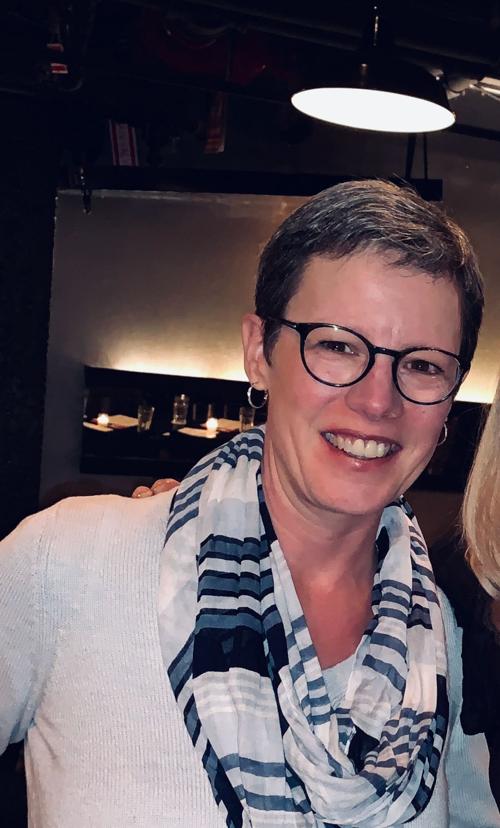 WATERLOO — Kate Washut and her husband love going out to eat in the Cedar Valley.
The Cedar Falls couple didn't quit that habit when the coronavirus hit, continuing to visit favorite restaurants and coffee shops for curbside pickup and delivery after Gov. Kim Reynolds temporarily restricted sit-down dining.
But when places started opening back up, Washut started to question whether continuing to go out as she normally did — particularly as Black Hawk County's coronavirus numbers climbed — was a smart decision.
"My husband is in the high-risk category (for coronavirus complications), so it was really important for us to lower our risk to the virus," Washut said.
Because each restaurant sets its own mask, social distancing and sanitation guidelines, Washut wasn't sure which ones would be able to accommodate their preferences for safety.
"I was just really frustrated not knowing what our options were," she said.
A couple of weeks ago, Washut started contacting her favorite restaurants to ask them what their policies are and sharing the information with her Facebook friends who were also looking for such establishments.
"People started reacting to it, thanking me for it," she said. "Another person in the Cedar Rapids area said he had created a Facebook group and a Google Doc with what they were finding."
Washut decided she'd try the same thing.
"It sounded like a pretty easy way to crowdsource," she said.
The group had more than 1,200 members as of Thursday afternoon.
"Man, it really blew up," Washut said of the group's popularity. "People really appreciate it — they're really passionate about the safety of our community."
The Google Doc includes information on whether each business's employees are masked, whether they have outdoor dining or curbside pickup, whether customer masks are required or encouraged, and whether indoor seating is arranged for social distancing.
There's also a space for comments, where people can add other information about each business, such as whether hand sanitizer is available or if appointments are required.
"All those things factor into people's decision-making," she said.
Washut continues to do the bulk of updating the document when she's not working at the software company she owns, Far Reach in Cedar Falls, but others have started contributing information as well.
Business owners have added their policies to the Google doc, and customers have commented in the group about their experiences. Information from different people on a particular business doesn't always match.
"Somebody will go to a store and have one experience, someone else on a different day will have a different experience. In the spreadsheet, I try to highlight there's not a consensus," she said.
Nearly 120 eateries and 60 retail establishments in the area have been added so far, plus around 30 "other" places like gyms, salons, tattoo parlors and libraries.
Washut said she's trying to keep the group apolitical, even posting a reminder on the page Thursday about keeping political commentary out.
"I sort of doubt that people who are not on board with wearing masks — they're probably not even joining," she said.
Ultimately, she sees the group as a handy resource for those looking for a low-risk dining or shopping experience in the Cedar Valley.
"Nobody really knows where this thing is going," Washut said of the pandemic. "It's been very unpredictable and up and down. So if there's something I can do to help people make decisions that help keep them safe, I'm happy to do it."
Mandates
From the group's Google Doc, here are the Cedar Valley businesses Washut and others say have mask mandates or at least encourage masks for both employees and customers:
Don't see your business listed? Click the button below to email The Courier and we'll add it to our list.
Kate and Co. Salon and Spa
Cedar Valley Bicycle Collective
Den Herder Veterinary Hospital
Green Fields Health Center
Waterloo Urban Farmers Market
Get local news delivered to your inbox!
Subscribe to our Daily Headlines newsletter.