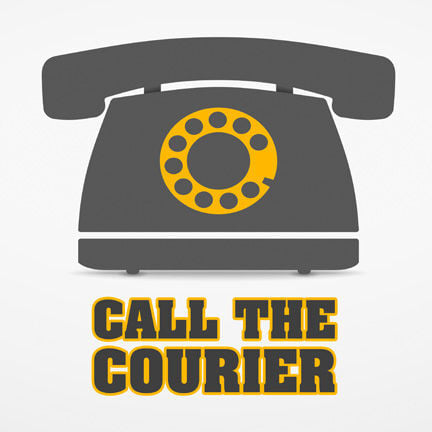 Q. What exactly is a definition of a "hissy fit?"
A. Merriam-Webster says it's a tantrum or an emotional explosion or blow up.
Q. How can we contact former Sen. Barbara Boxer?
A. Write to her at PAC for a Change, c/o Kaufman Legal Group, 777 S. Figueroa St. Suite 4050, Los Angeles, CA 90017-5864 or send email through the website at pacforachange.com.
Q. Can the list of schools that have COVID cases be made known to the public?
A. Only if they release information publicly. In the Cedar Valley, districts that regularly put updates on their websites about positive COVID-19 cases include the Denver, Hudson, Jesup and Union community schools.
Q. Is Antifa a Democratic action group?
A. No. Antifa, short for "anti-Fascist," is not even a group, FBI Director Chris Wray told congressional lawmakers in September. "It's not a group or an organization. It's a movement or an ideology," Wray said.
Q. Are there any other school districts in the area that are not requiring masks besides Don Bosco?
A. Local school systems including Waterloo, Cedar Falls, Waverly-Shell Rock, Cedar Valley Catholic, Janesville, Denver, Dike-New Hartford, Dunkerton and Hudson all require face coverings.
Jesup Community Schools initially strongly recommended them for preschool through fourth grade and required them for older students. More recently, it began requiring them for all students. According to the Bosco Catholic School System's return to learn plan, face coverings are a choice for families and staff.
Q. What is being built on the corner of Maynard and Greenhill?
A. A new housing subdivision is being built at that location, which will include 22-24 new units in the form of 10-12 new twin homes, said community planning director Noel Anderson. The development was approved by the City Council.
Q. What is being constructed on Maynard and South Hackett Road?
A. A new housing subdivision approved by City Council is being built with 22-24 new units in the form of 20-13 new twin homes, said Noel Anderson, community planning director.
Q. Has the Kimball Ridge building been sold yet? Wasn't it supposed to be torn down?
A. Mercy One is looking at other options for the site, but community planning director Noel Anderson said no other options "appear presently." He said eventual demolition will take "many steps" — including relocating tenants from the building and disconnecting utilities. He added that redevelopment of the location "will be exciting in the near future."
Q. In the last month, how much revenue has the city of Waterloo made off of the red light/speed cameras?
A. The city made approximately $63,000 in revenue in September 2020 from red light and speed cameras, said Maj. Joe Leibold of the Waterloo Police Department. He said the amount is not an "exact science" because he does not have access to all reports filed with the finance department.
Q. What do I do if someone from a church rings my doorbell?
A. From a practical perspective, there are two options: Answer the door, or don't answer the door.
Calls are taken on a special Courier phone line at 234-3566. Questions are answered by Courier staff and staff at the Waterloo Public Library.
Get local news delivered to your inbox!
Subscribe to our Daily Headlines newsletter.