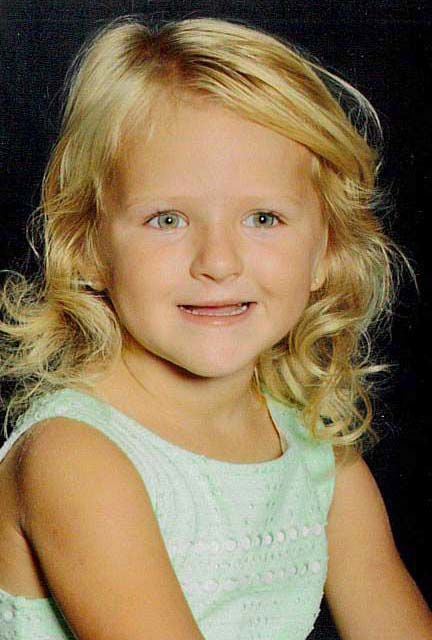 WAVERLY -- A 4-year-old girl was killed after officials say she was accidentally run over in the driveway by her grandmother.
Lola Ann Keith, 4, was named Monday by the Iowa State Patrol. Her obituary also ran in Sunday's Courier.
According to the Iowa State Patrol, Kathryn Ann Krukow, 67, of Waverly -- listed in Lola's obituary as her maternal grandmother -- was driving a 2014 Chevrolet Silverado forward at her home, 1644 Easton Ave. in Waverly, at around 8:40 p.m. Tuesday, July 30.
Krukow told officials she didn't see Lola before running her over.
Lola was taken by Waverly Emergency Medical Services to Waverly Health Center, where she was pronounced dead.
"She would have been starting another year of preschool this fall at St. John Evangelical Lutheran Church Preschool in Waverly," Lola's obituary read. "Every pony on the farm was 'hers'; she was particularly fond of 'Beauty Girl' and 'Unicorn Henry.'
"Lola's smile was unforgettable," the obituary continued. "She lit up the room when she was in it. She may have been a 'farm girl' but she was never afraid to put her best dress on, paint her nails pink and braid her hair."
Services will be held Wednesday. A memorial fund was started in her name at First National Bank in Waverly, according to the obituary.
Lola's father, Thomas "Nat" Keith, 39, of Evansdale, was found dead at his home Wednesday, July 31, according to a service notice also in Sunday's Courier.
A cause of death was not provided. His service was planned for Tuesday.