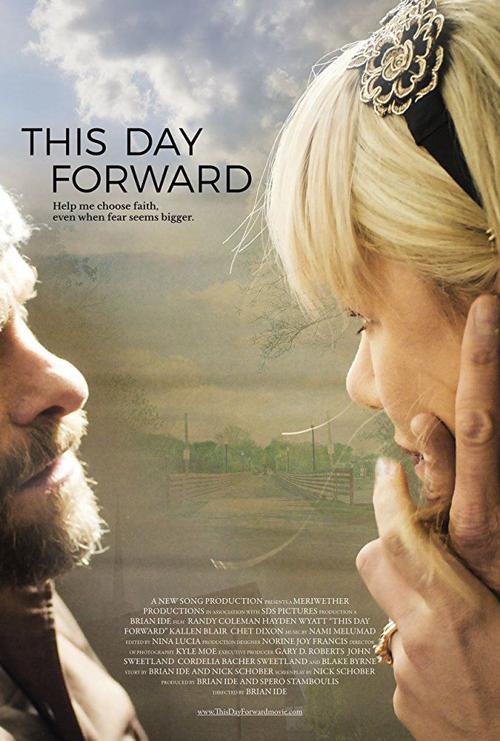 WAVERLY — A film inspired by a Northeast Iowa family's struggle with cancer is premiering Friday.
"This Day Forward," inspired by the story of the Jensen family of Waverly and Wartburg professor Mike Jensen's battle with brain cancer, will premiere to a sold-out crowd at 7 p.m. Friday at Waverly Palace Theatre.
"The 7 o'clock showing sold out within hours," said Brandon Zelle, general manager of the downtown Waverly theater. "We've sold probably another 300 tickets between all the other showtimes for the next week."
The film, written by Nick Schober and directed and produced by Brian Ide, will tell "the true story of a wife and mother of three struggling to keep her family, and her faith, intact after her husband is diagnosed with a stage three brain tumor," according to the film's synopsis on IMDB.
Zelle said there was a "lot of excitement" around the community because much of the film was shot in Waverly, and the family is well known.
"Being filmed in Waverly was obviously huge ... and the Jensens are a very well-liked family throughout town, too," he said.
Some of the movie's actors will be in Waverly for the red-carpet premiere, holding question-and-answer sessions and photo opportunities after the 7 p.m. showings Friday and Saturday, Zelle said.
"This Day Forward" is slated for a two-week release at the theater, with a third week possible if sales hold steady, Zelle said. Tickets were still available for all other showings, which will be once per evening Monday, Tuesday and Thursday; twice on Wednesday, four on Saturday and three on Sunday.
Waverly Palace Theatre is only able to sell tickets at its ticket booth, Zelle said, and cannot take online or over-the-phone orders. The theater opens up one hour before each show.
Get local news delivered to your inbox!
Subscribe to our Daily Headlines newsletter.