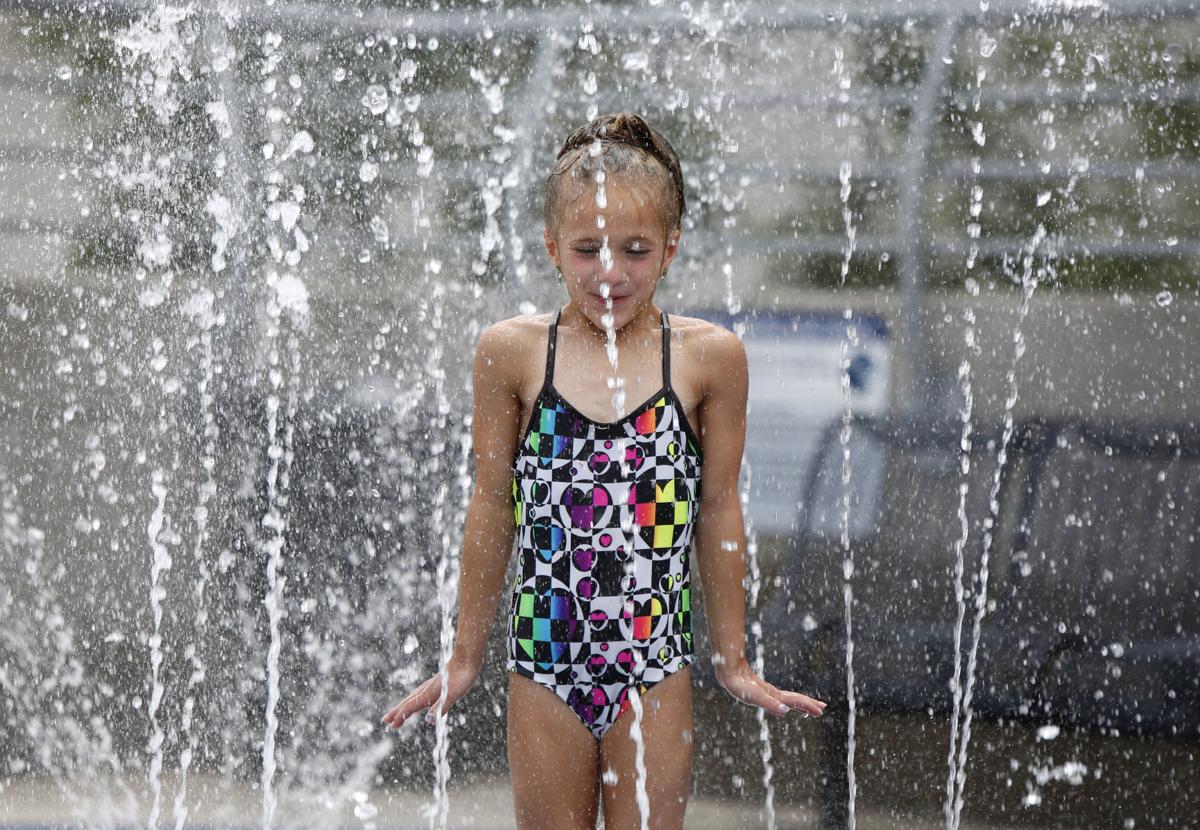 WATERLOO --- Excessive heat and humidity is forecast today through Sunday. The City of Waterloo encourages residents to take precaution and utilize cooling stations set up throughout the city during this period.
Cooling Stations set up for today through Sunday:
• Gates Pool, 620 E. Donald St., $4 daily admission ages 2 and up, $1 under age 2. Open Swim Hours: Wednesday-Sunday from 1 to 4:30 p.m., Wednesday-Thursday from 6:30 to 8:30 p.m.
• SportsPlex Pool, 300 Jefferson St., $5 open swim hours: Wednesday and Thursday from 6:30 to 8:15 p.m. and Friday from 1 to 4 p.m.
• Mark's Park Spray Pad, no cost, open daily from 9 a.m. to 9 p.m. for ages 12 and under.
• Young Arena, 125 Commercial St., Wednesday-Friday from 6 a.m.to 4 p.m. Closed Saturday and Sunday. Drinking fountains and seating available.
• Waterloo Center for Arts, 225 Commercial St., Wednesday-Friday 8 a.m. to 7 p.m. and Saturday from 10 a.m. to 7 p.m. Please use the main entrance to the Grand Foyer.
• First Station No. 1, 425 E. Third St., will have water available.
• The Salvation Army in Waterloo will offer a cooling center and hydration stations Wednesday through Saturday: Main location, 89 Franklin St., 9 a.m. to 7 p.m. Thrift Store, 415 E. Seventh St., 10 a.m. to 5 p.m.
Waterloo Fire Rescue advises residents to watch for signs of heat exhaustion, which include headache, cramps, lack of perspiration, and vomiting. To avoid heat exhaustion, residents should stay well hydrated, avoid extraneous exercise outdoors, minimize alcohol or caffeine consumption, take frequent breaks in the shade or in air conditioned spaces and wear lose, lightweight, and light colored clothing. The city also encourages pet owners to keep their animals indoors and hydrated during the extreme heat.
Water and ice have been donated by Hy-Vee.