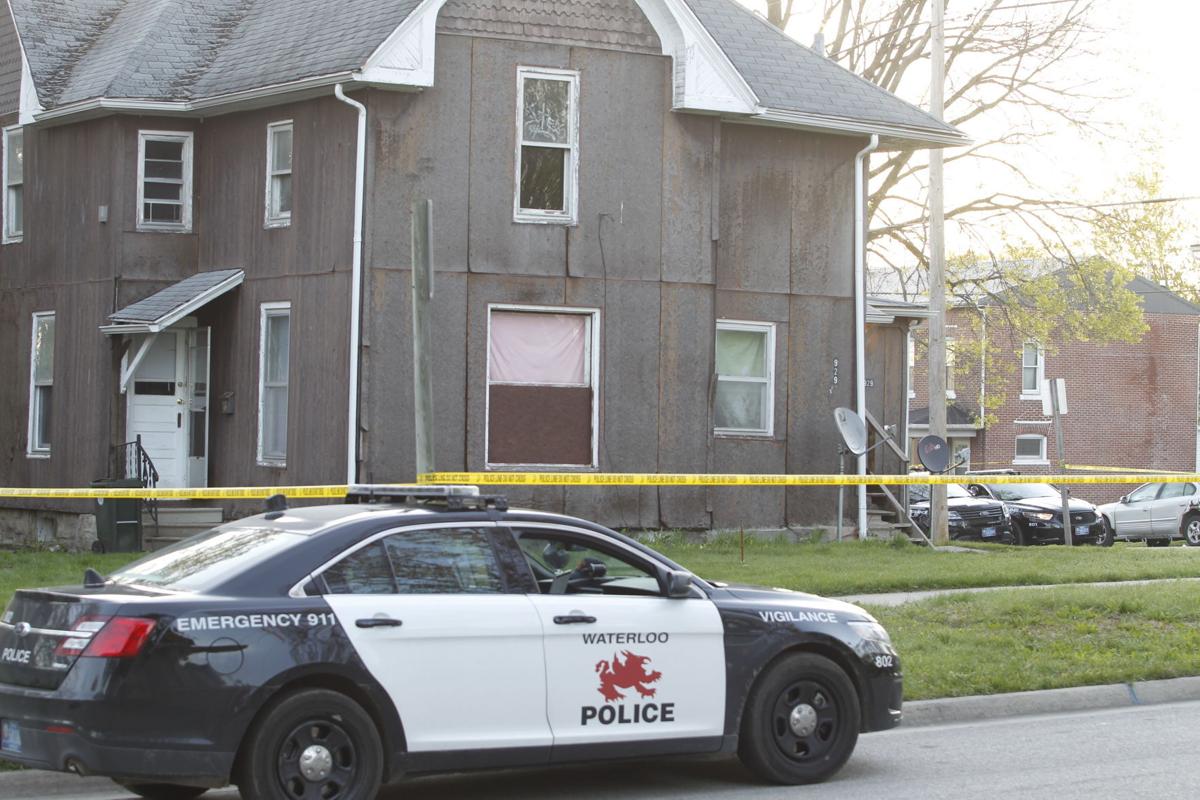 WATERLOO — A Waterloo man has been sentenced to 15 years in prison on gun charges after a federal judge found he intentionally shot and killed a man in an apartment in May 2019.
Alberto Quinto-Pascual, 37, wasn't formally charged with murder in the death of Alejandro Franco, who died after he was found with a gunshot would to his head in a West Eighth Street apartment.
But Quinto was charged with being a drug user in possession of a firearm and possession of a firearm with an obliterated serial number — a .32-caliber break-action revolver he acquired in a drug transaction — in federal court.
Police said the fatal shot came from Quinto's revolver, and in a move to enhance his punishment, Assistant U.S. Attorney Lisa Williams argued Quinto was the person holding the gun when Franco was shot.
On Friday, District Court Judge C.J. Williams, no relation, backed the government's conclusion, finding Quinto's actions in line with second-degree murder.
The finding moved punishment for the gun charges out of the guideline sentence range of three to four years in prison and pushed it beyond the maximum of 15 years.
The judge sentenced Quinto to 15 years.
Quinto is a citizen of Mexico, and likely will be deported following his prison time.
Franco's family members were in the courtroom for the ruling and said they appreciated the work of the Waterloo Police Department and the U.S. Attorney's Office for the Northern District of Iowa in investigating the case.
"I just want to thank you guys for bringing peace to us," his older brother, Ricardo Franco, said.
Relatives said they can't forgive Quinto for what he did.
"We will leave it in God's hands," one sister said.
Following the shooting, Quinto told police he had just met Franco at a bar that night, and they went to a house where he was staying to smoke methamphetamine and drink beer. He said Franco asked to see Quinto's revolver, and then placed the empty weapon to his head and pulled the trigger.
Quinto told police he took back the gun and loaded it but later emptied it and returned it to Franco when Franco asked for it again. He said he then looked away for a second and heard a gunshot and saw Franco collapse on a couch.
Quinto then hid the gun, went blocks to a friends house and eventually called 911.
During a Thursday hearing, Quinto's attorney said Franco accidentally shot himself while playing with the weapon.
Judge Williams said he didn't believe Quinto's account and pointed to evidence showing it would have been difficult for him to hold the gun at the angle needed to land the shot behind his right ear. Evidence also showed there were no signs the shot came from close range.