The discussion was part of an event hosted by the Waterloo Human Rights Commission, which focused on how words and symbols can hurt or heal. The Rev. Abraham Funchess, commission director, criticized changes to the Cedar Falls Human Rights Commission, which recently announced it will no longer directly investigate discrimination complaints.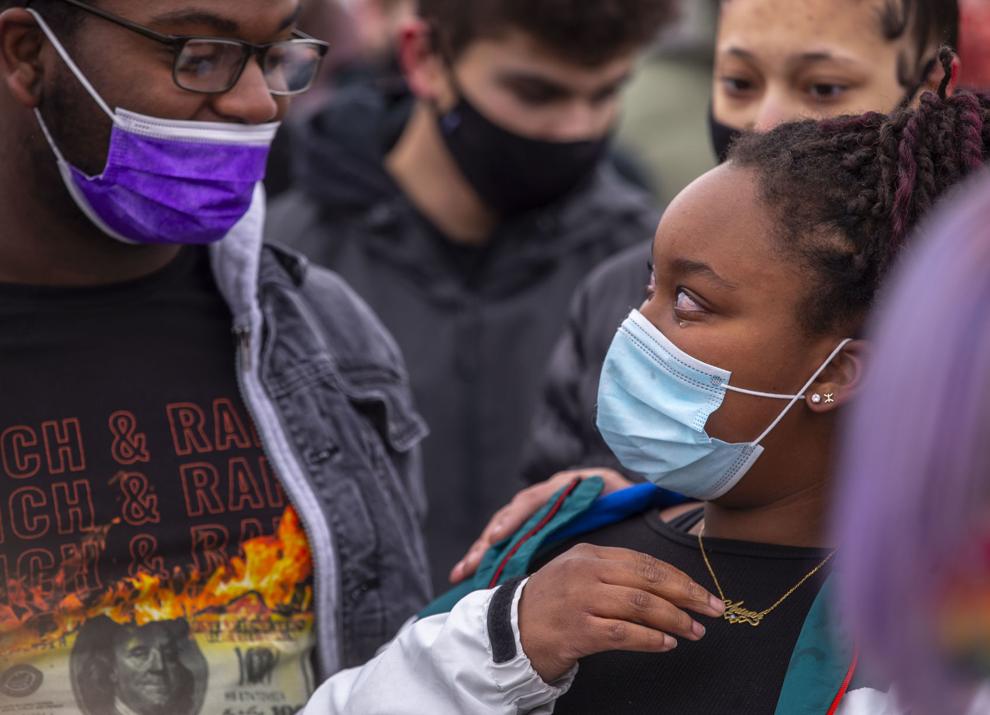 The Cedar Falls commission will focus on education and advocacy. But Funchess said residents want the commission to have a more robust mission.
"It's like having a SWAT team that does nothing but engage in PowerPoint presentations and book reads and other educational forums without ever going to apprehend the culprits," Funchess said. "We wouldn't look at that kind of law enforcement outfit as effectively doing its job."
Funchess said he hears complaints about racial discrimination in Cedar Falls but does not have jurisdiction to investigate the allegations.
The Rev. Belinda Creighton Smith, a local pastor and activist, said human rights commissions "need to be accountable to the people and not be concerned about what the governing powers are going to say."
"The human rights commission needs a degree — if not more than a degree — of autonomy," Creighton Smith said. "They might have to challenge city government and need to be in a position where they can without reprisal."
Cedar Falls city spokesperson Amanda Huisman said the mission of the human rights commission is to "promote the goal of nondiscrimination and equal opportunity for all."
"The Commission believes that the most effective way to achieve this is by focusing on outreach, advocacy, and education," Huisman wrote. "A part of this education is to connect citizens with resources to investigate claims at the state level where they can have the most impact."
Joyce Levingston, a local Black Lives Matter organizer, grew up attending Cedar Falls schools. She said high school students are aware of what they are doing when they use the N-word, but may lack cultural competency about Black history and the trauma associated with racist words.
"If you know how to work a cash register, you know how to write government papers, economic papers, you know how to drive a car, you know how to rev your engine and make smoke come out during a Black Lives Matter protest at your school, then you definitely know what you're doing when you're using the N-word," Levingston said.
Rhonda McRina, diversity and inclusion director at Hawkeye Community College, said it is essential for school districts to implement diversity education. It gives students the tools to understand the complex historical context of racist terms, she said.
"When they don't have historical context, then they keep making mistakes, and then at some point it's our fault as educators," McRina said.
Diversity in education should extend beyond history into all classes, Creighton Smith said. McRina said teachers need to be given tools to learn about inclusive education.
"It has to be infused in every part of the curriculum," Creighton Smith said. "If we did that, folks would have a different mindset about one another. We would realize the value of each and every one of us."
McRina said teachers should confront racism and stereotypes when they happen in their classrooms. They should then check with students who felt devalued by derogatory comments, she said. She added that teachers should establish guidelines for acceptable student conduct in learning spaces.
Activist and human rights commissioner Nilvia Reyes Rodriguez noted that freedom of speech outlined in the First Amendment of the U.S. Constitution does not protect people from consequences of their words. For example, Cedar Falls schools have codes of conduct that students are required to follow.
"If you have technology, you should know that the N-word is wrong," McRina said. "Ignorance is no excuse. It is meant to be insidious. It is meant to corrupt. And for those of us who are educators, we have got to be intentional in our response."
She said the lack of value society places on Black people negatively impacts the economy. She said it leads to less socialization, more depression and heightened crime or violence.
"When it comes to race period, white folks are so offended by us saying the word racism or by us bringing it up that it doesn't get addressed," Levingston said. "The fact that they cannot relate to it — it creates this huge barrier, so it's not really being addressed."
Eric Donat, chair of the Waterloo Human Rights Commission, said he feels people need the "empathy to understand the world through somebody else's eyes."
Photos: Black Lives Matter protest at Cedar Falls High School on Monday, Jan. 25
Cedar Falls BLM 1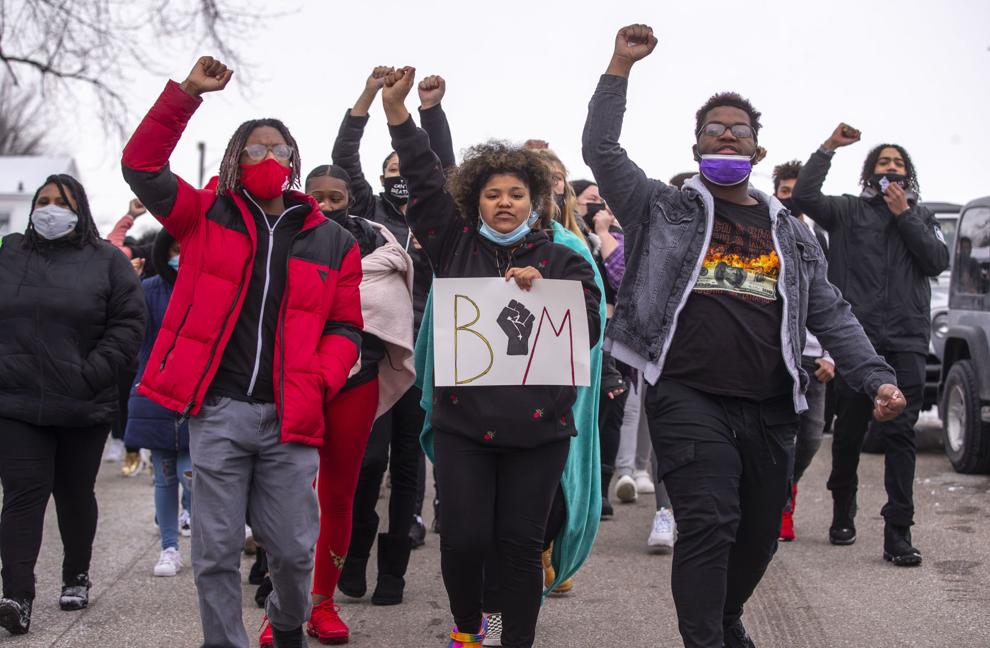 Cedar Falls BLM 2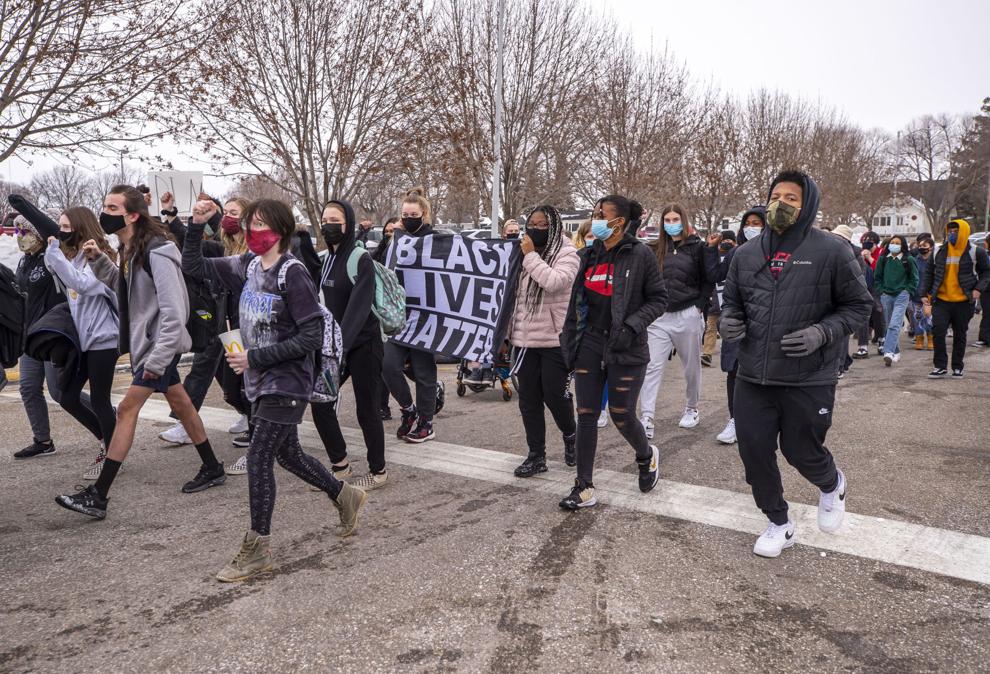 Cedar Falls BLM 3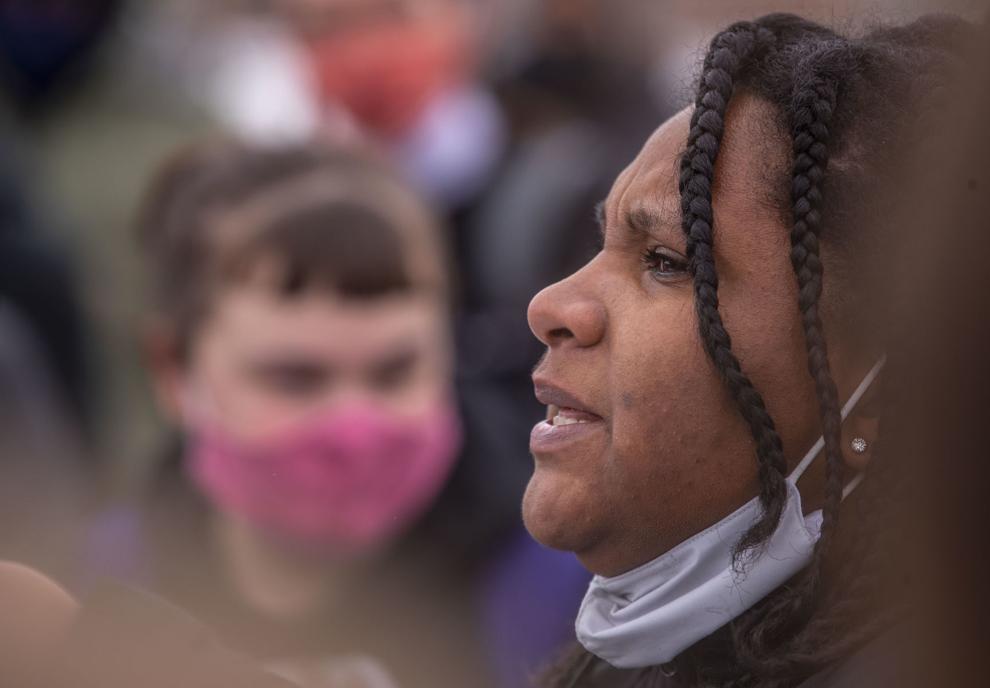 Cedar Falls BLM 4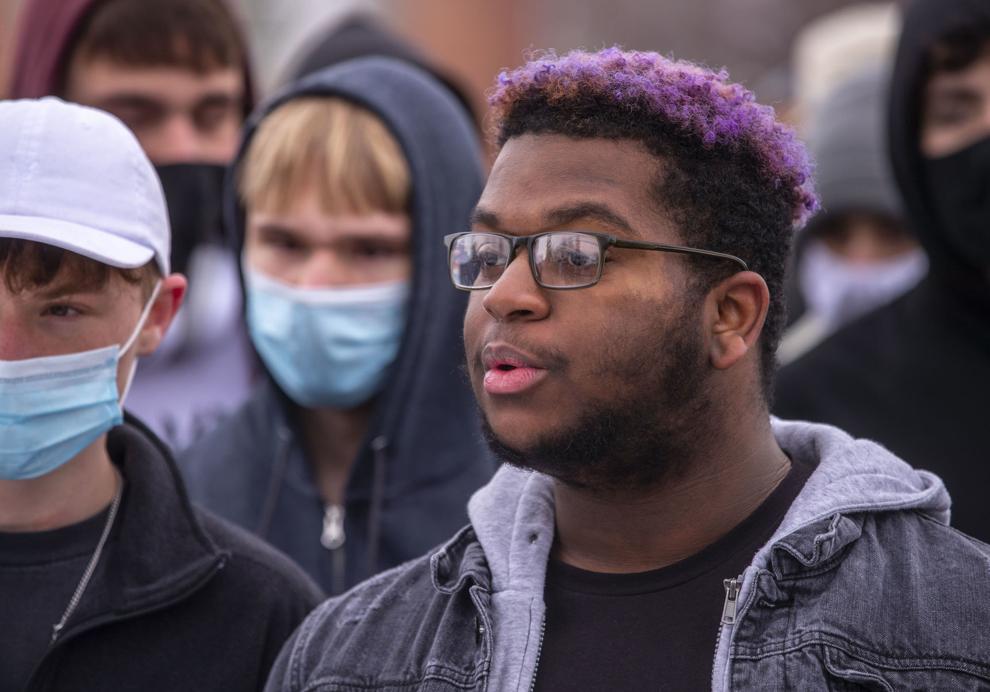 Cedar Falls BLM 5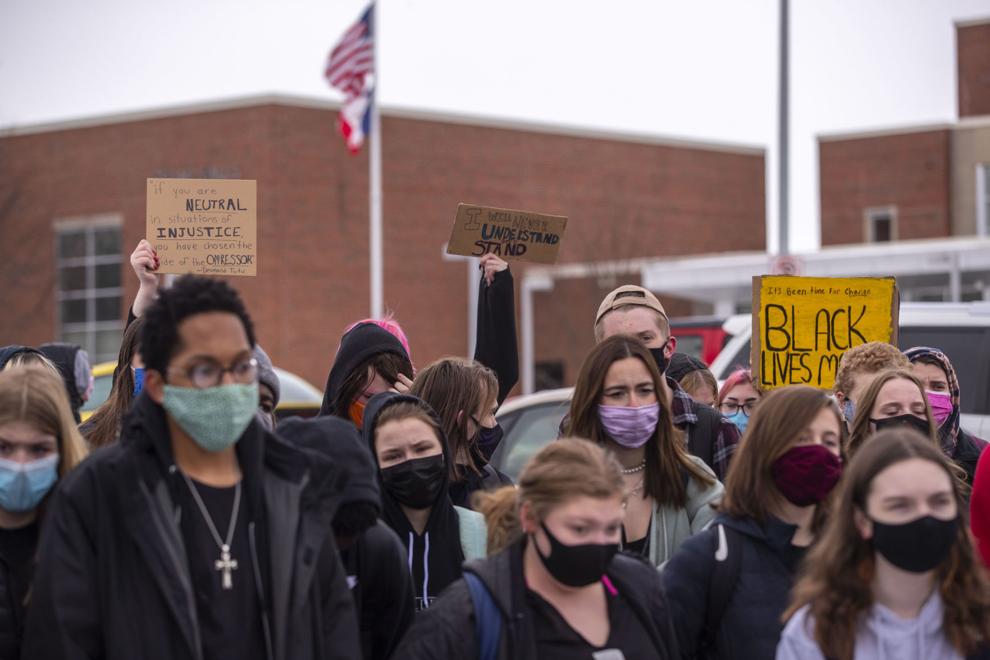 Cedar Falls BLM 6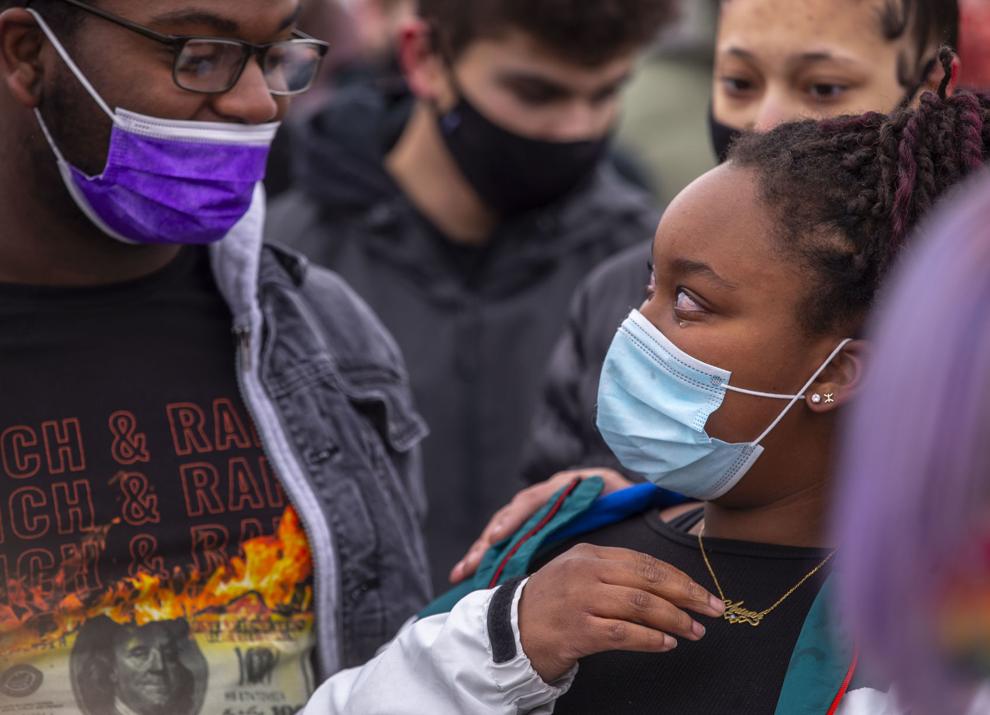 Cedar Falls BLM 7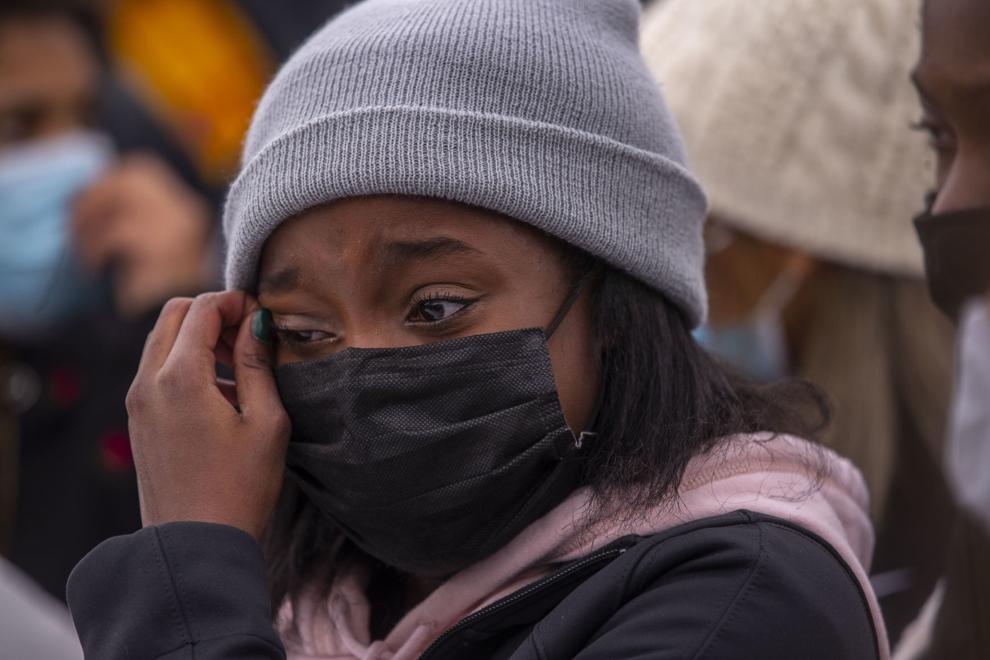 Cedar Falls BLM 8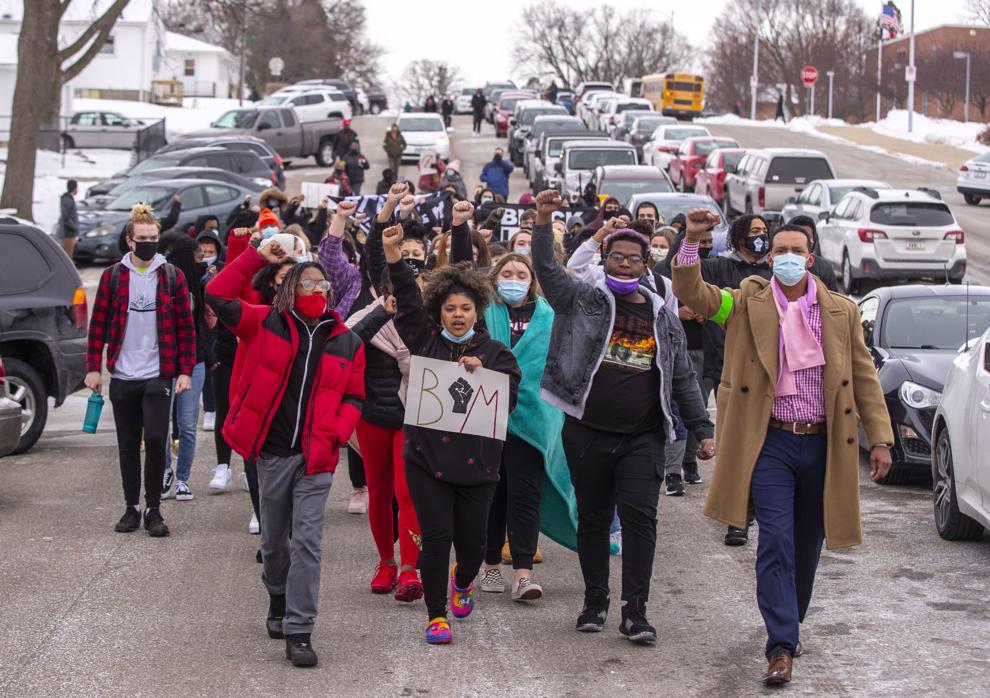 Cedar Falls BLM 9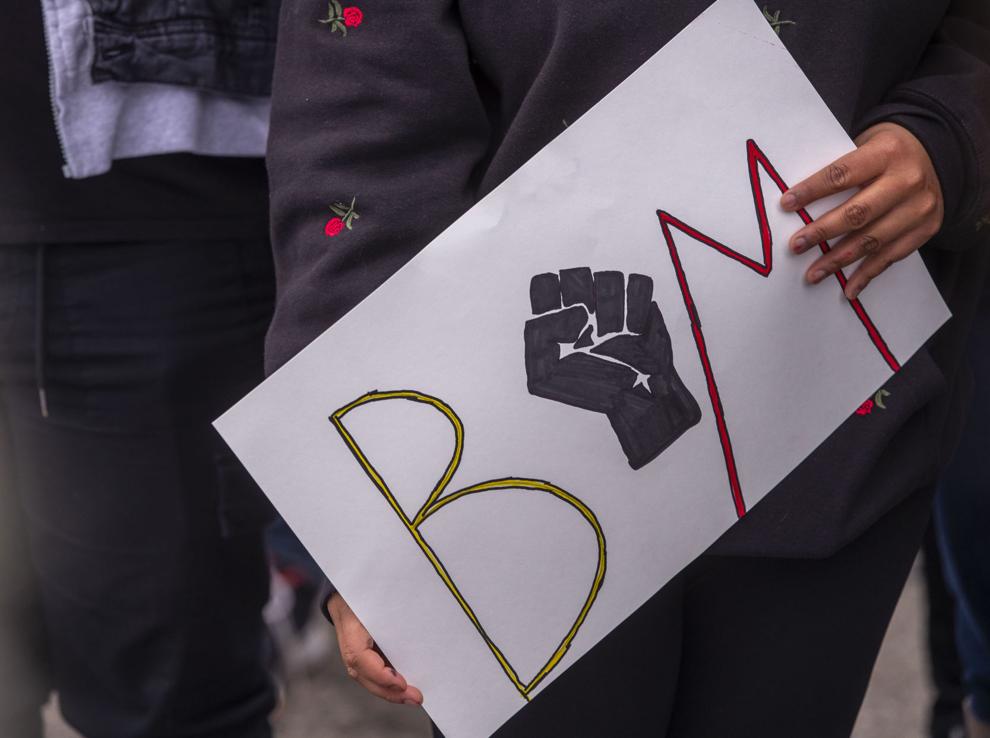 Cedar Falls BLM 10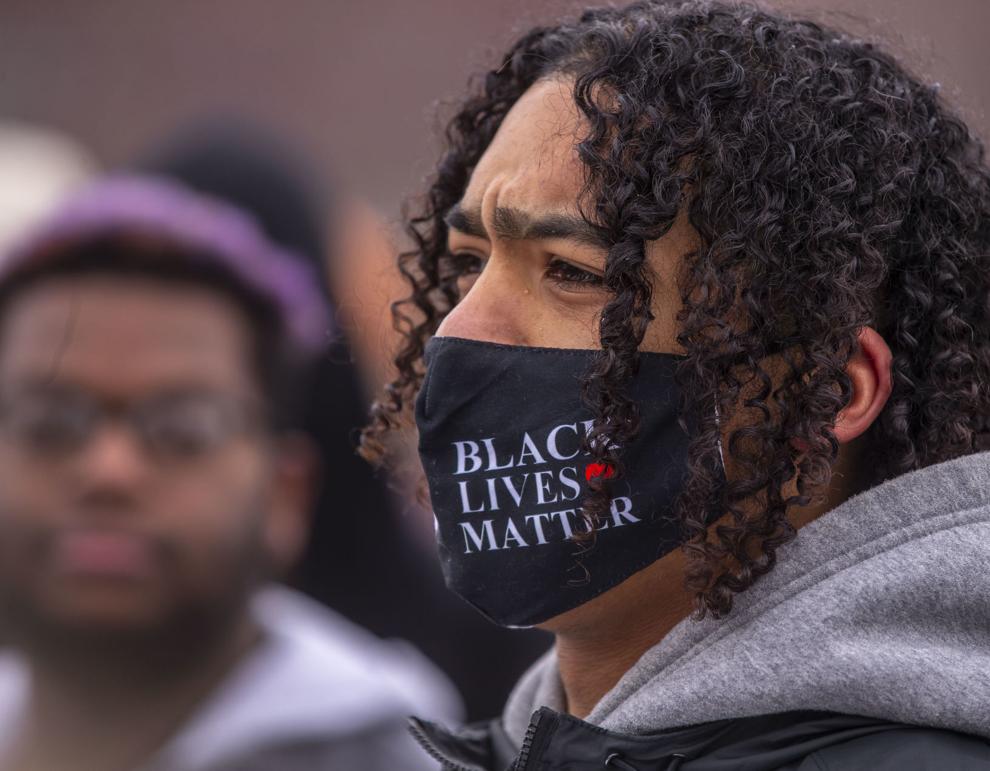 Cedar Falls BLM 11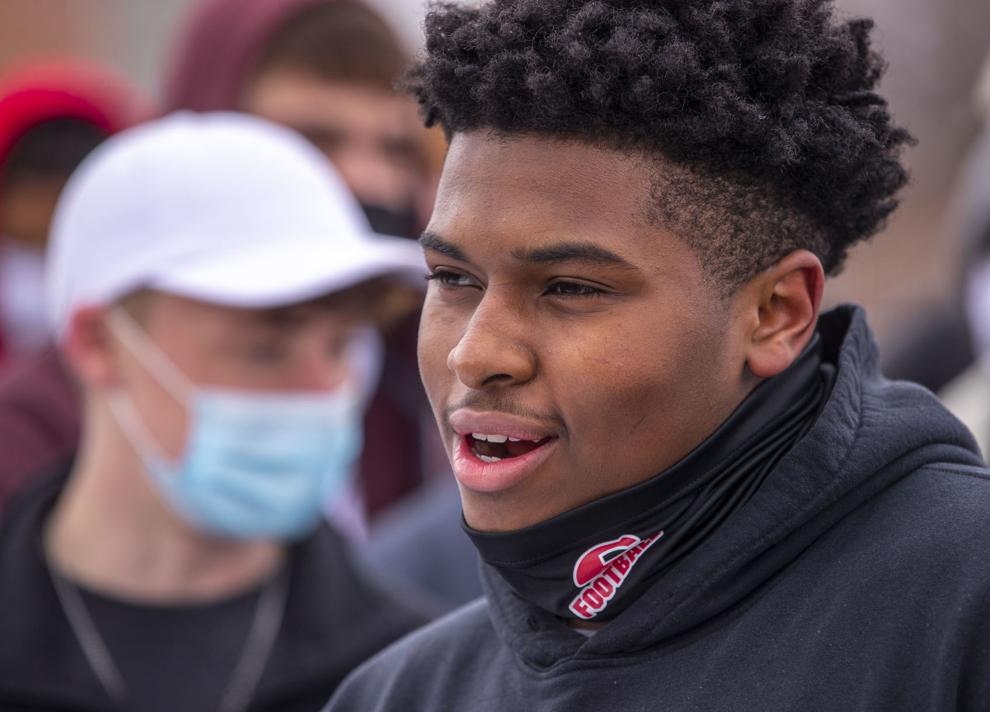 Cedar Falls BLM 12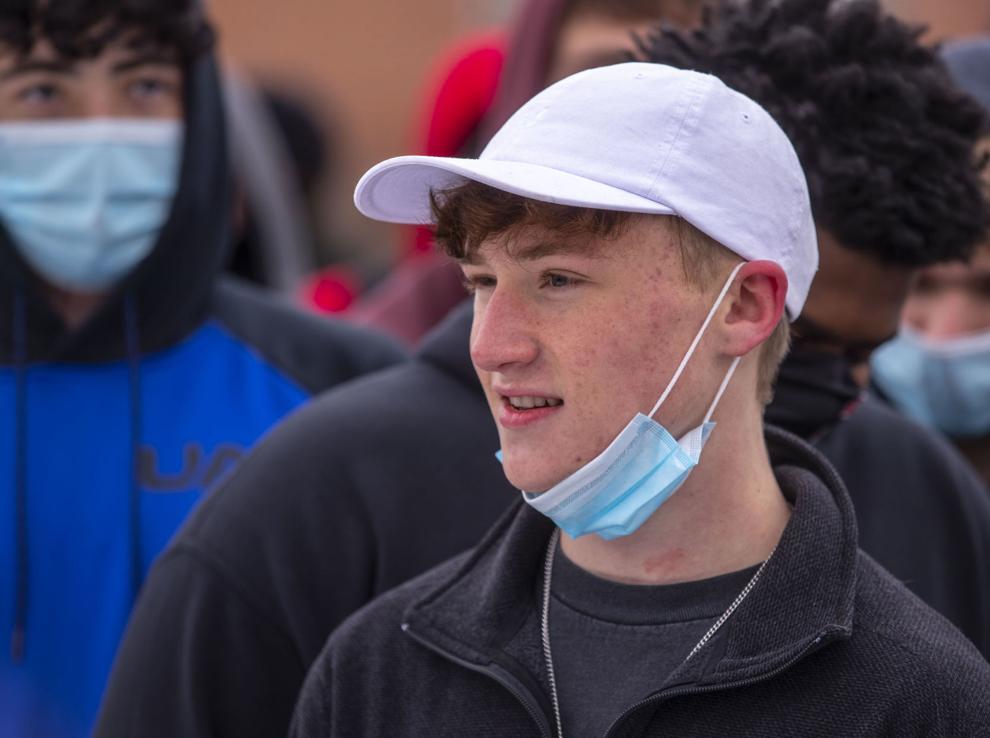 Cedar Falls BLM 13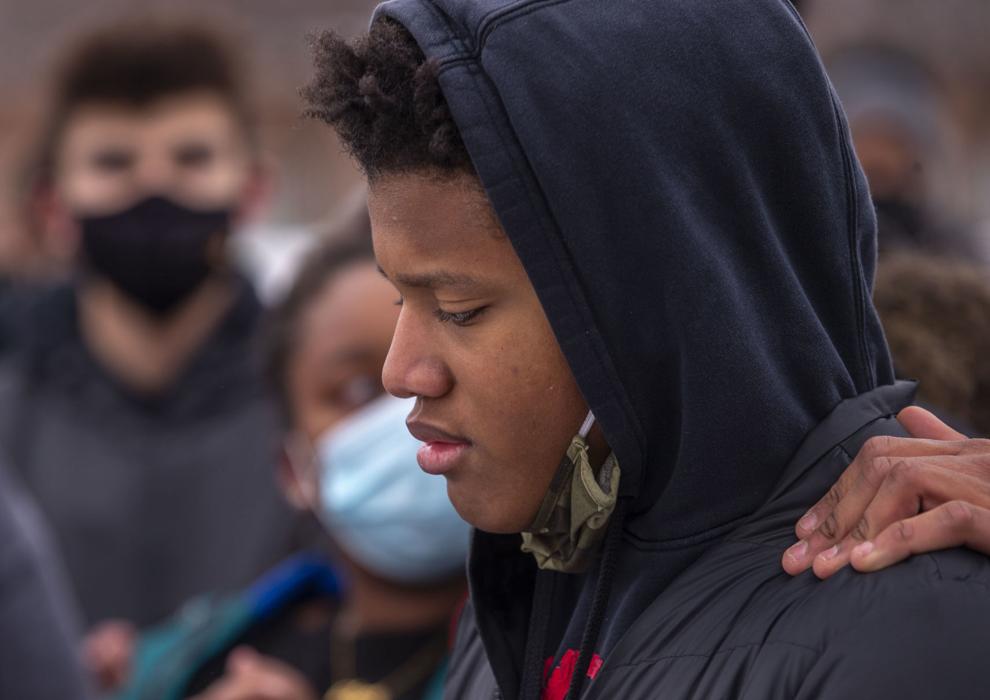 Cedar Falls BLM 14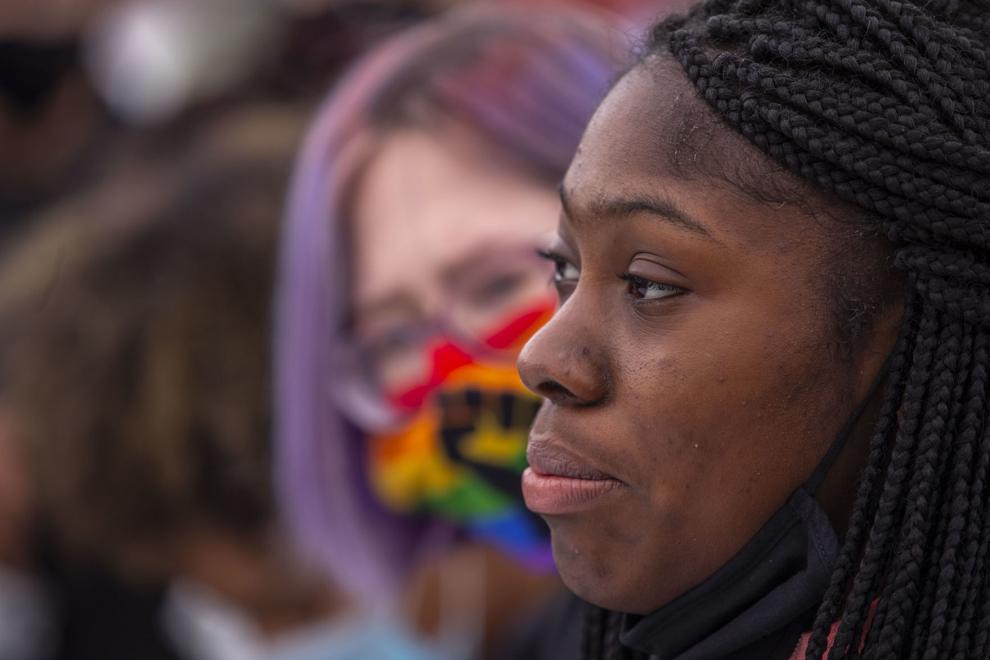 Cedar Falls BLM 15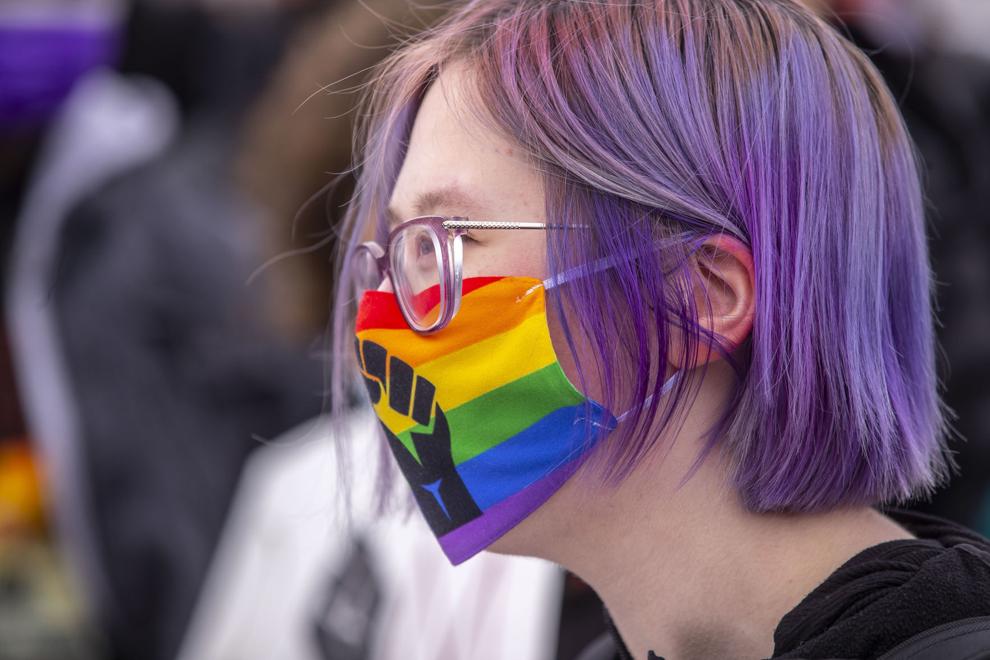 Cedar Falls BLM 16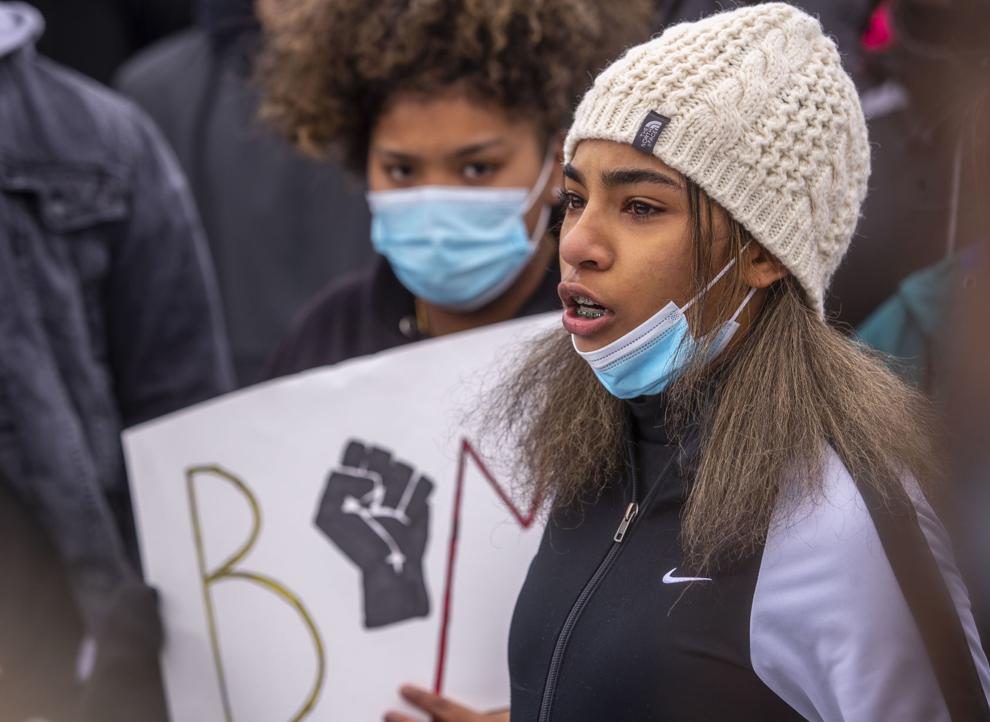 Cedar Falls BLM 17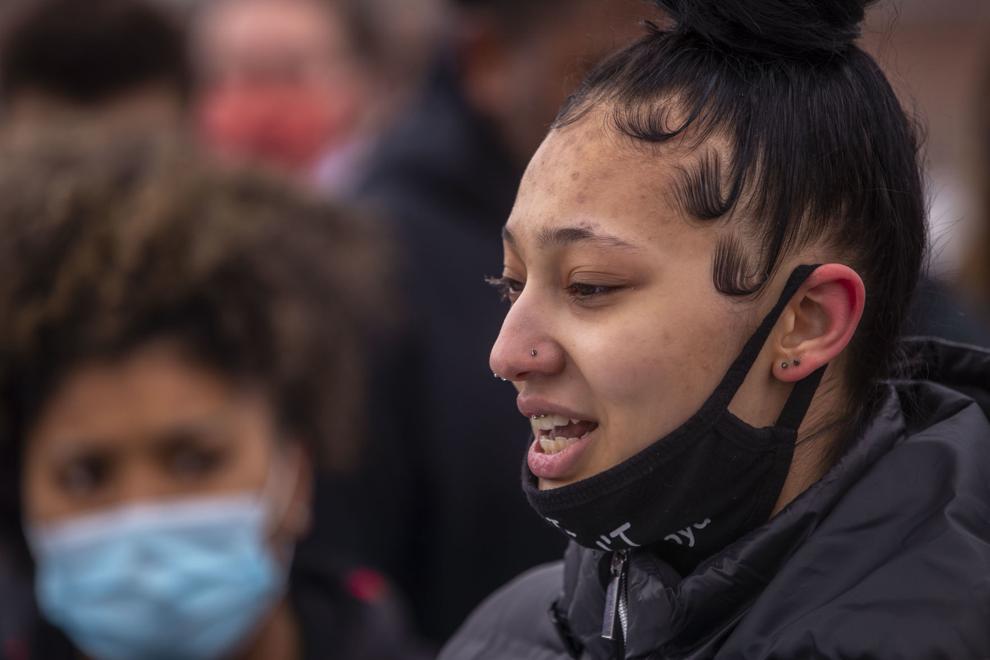 Cedar Falls BLM 18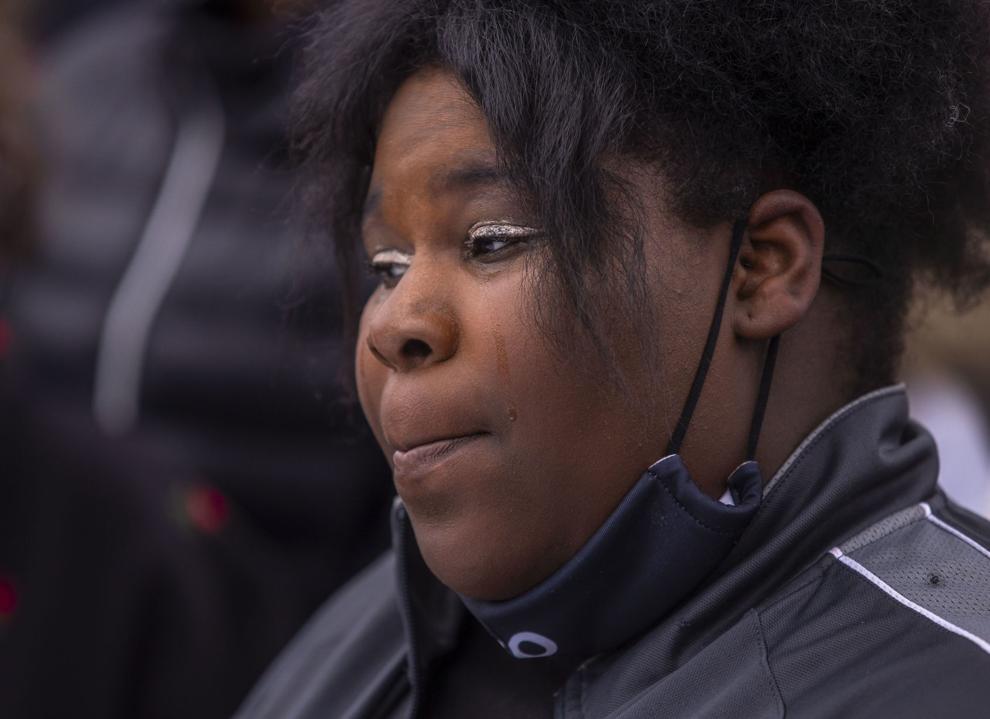 Cedar Falls BLM 19