WATERLOO — Gardens full of flowers provide butterflies and other pollinators with much-needed food — and, particularly in the monarch butterfly's case, energy needed for the long, annual journey to Mexico.
But flowers aren't enough to save the monarch, which exclusively lays its eggs on the milkweed plant.
That plant, a perennial that can grow taller than corn, isn't exactly as pretty of an addition to a backyard garden as a patch of colorful flowers — and it attracts flies as well as the desired butterflies.
"Mike, how many do we have?" asked Roxanne Zilk, looking over their fenced plot of 6-foot-tall milkweed plants in their Western Avenue backyard on a recent summer morning.
Mike Zilk shook his head. "I don't know. I don't want to know."
Though he may not visually enjoy the patch of milkweed in his backyard, Mike Zilk appreciates what it means to have it.
"We're preserving the monarchs," he said.
The Waterloo couple has been helping the monarchs for about five years, finding the tiny caterpillars and stashing them with plenty of milkweed leaves in small netted boxes.
It's all in an effort to help a monarch population that already has a less than 10% survival rate from egg to adult, and has seen its overwinter population in Mexico decline by more than 14% in 2018, the second year of monarch declines, according to the Mexican government's Protected Areas Commission, which keeps count of the butterflies.
"I heard about the plight of monarchs. The survival rate's just not good," Roxanne Zilk said. "I just love doing it. It makes me feel good — it's like giving birth."
That's even despite her skin allergy to the milkweed leaves, she said, pointing out the damage they do to her arms.
Last year, she estimates the couple released 118 butterflies, between monarchs and eastern black swallowtails. At one point last summer, three dozen chrysalises hung from the big netting. They've already released a dozen this season.
"I love my butterflies," she said. "I get out here and watch monarchs in the evening, when they're active."
The couple starts by searching for the pinhead-sized white eggs on the underside of the leaves of their plants on a daily basis during the warm months.
You have free articles remaining.
"If the egg's there, we leave it — they need the nutrition from the leaf so they can hatch," Roxanne Zilk said.
Once a rice-sized caterpillar emerges — they can tell from the "C" shape in the leaf — they work quickly, pulling off the entire leaf with the caterpillar on it and stashing it in a small hamper before the birds eat them.
"If we don't find them, the wrens do," Mike Zilk said. "We're in competition with them."
When the caterpillars grow bigger, the couple relocates them to a larger netted area in their garden, where the caterpillars continue to devour milkweed leaves until they climb to the top and form a J-shape, which will become their chrysalis and, eventually, turn them into a butterfly.
That's Roxanne's favorite part, she said.
"When the chrysalis hatches and I get a new butterfly, and I find out if it's a male or female," she said. The inclusion, or absence, of two dots in the middle of a monarch's wings are the marker of gender, she said.
This year, she's ordered butterfly tags, which she said should arrive in August. She'll then tag all of her monarchs before releasing them.
"I'm always learning something new, so finding out I can tag them — to see if my babies made it — that's cool," she said.
The Zilks said they've given milkweed pods to friends, along with a female butterfly they've hatched, so others can begin their own monarch nursery.
"I can see a lot of husbands wouldn't want" a large patch of milkweed in their yards, Mike Zilk said.
But he fussed around the garden as much as his wife, clearing out cobwebs and searching for the tiny caterpillars, invested in their survival.
"It's something to do," he said. "I retire next year, I've got to do something."
071519kw-butterflies-04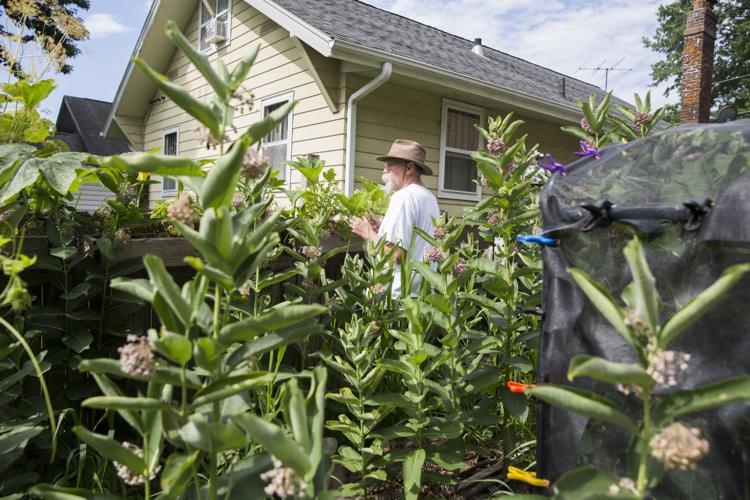 071519kw-butterflies-01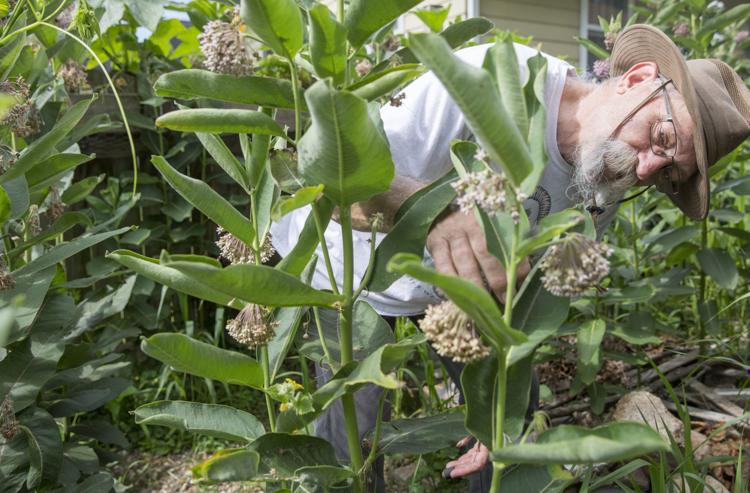 071519kw-butterflies-08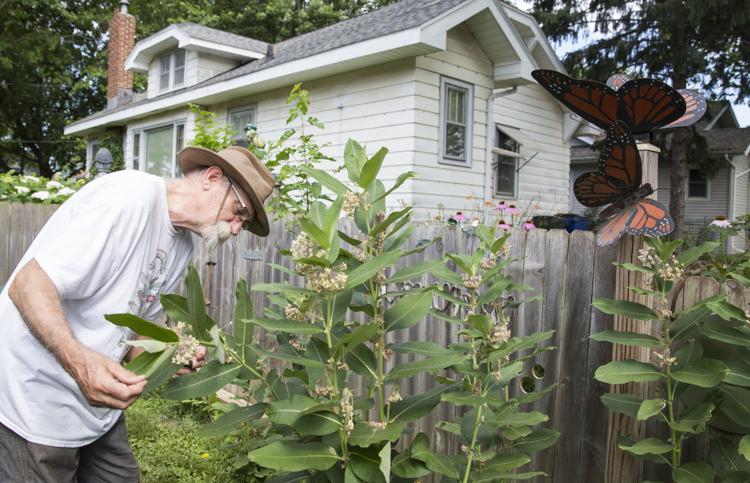 071519kw-butterflies-09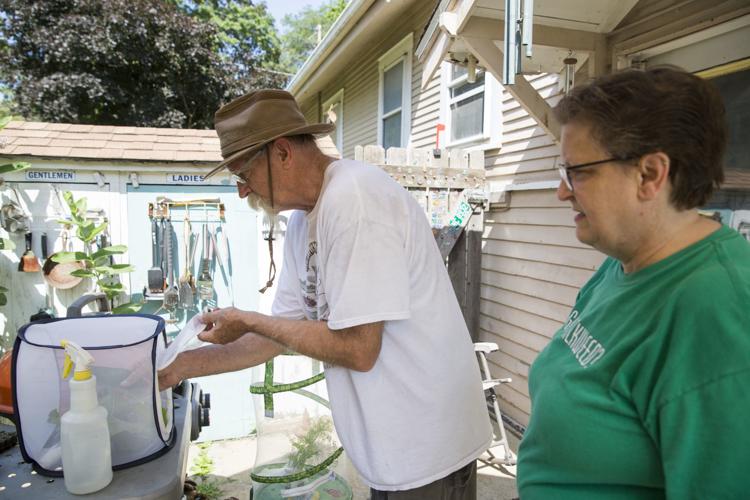 071519kw-butterflies-07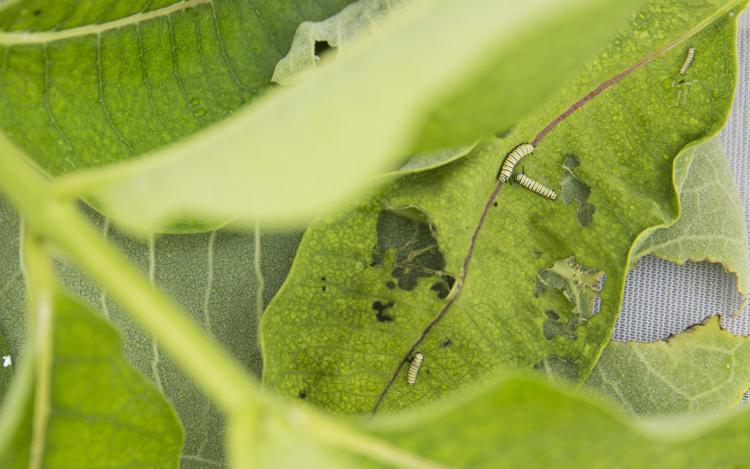 Monarch nursery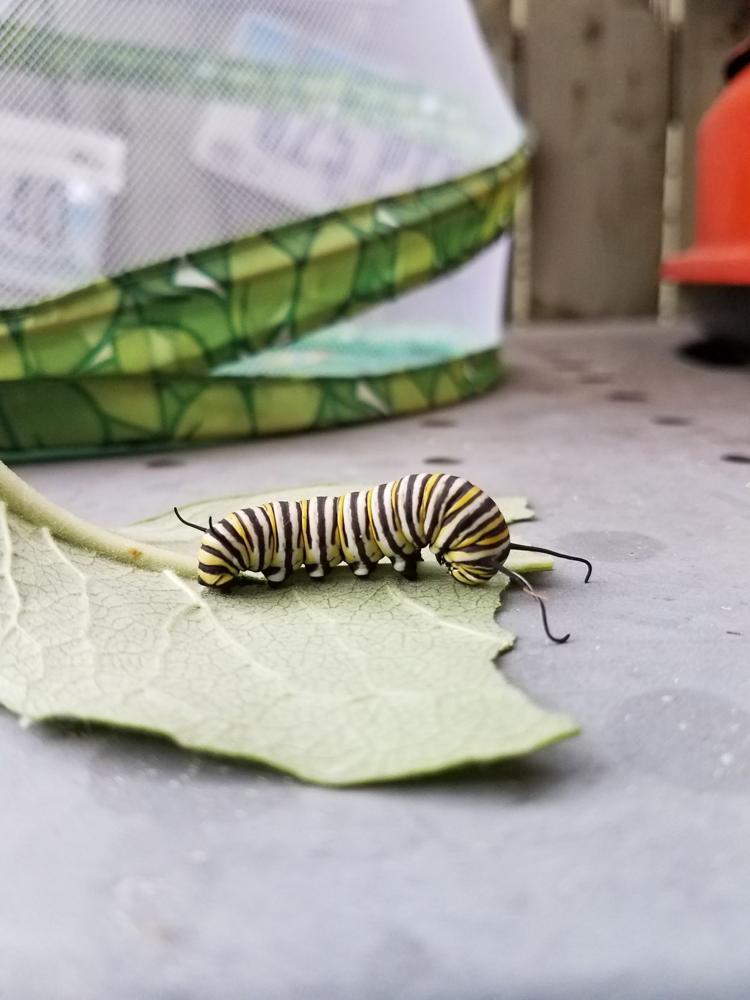 Monarch nursery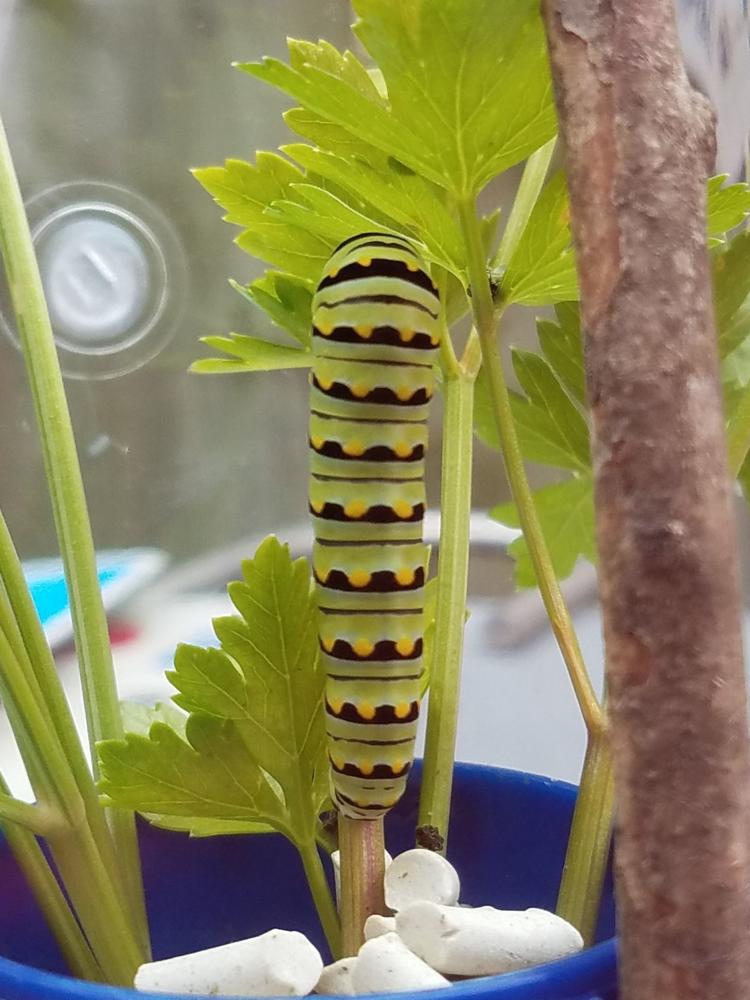 071519kw-butterflies-03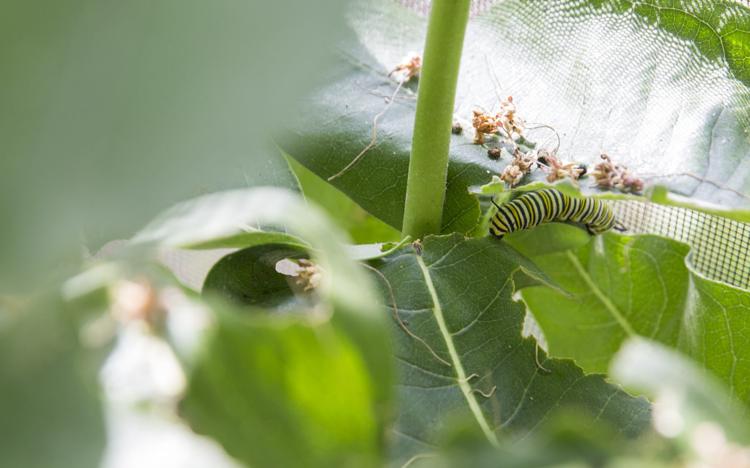 Monarch nursery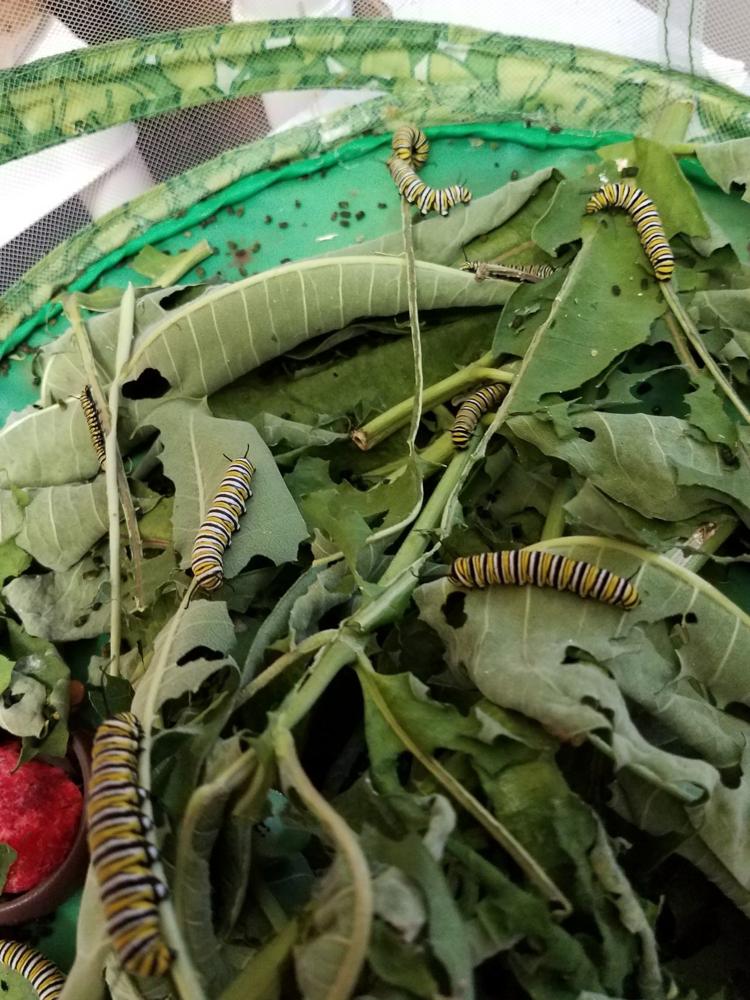 Monarch nursery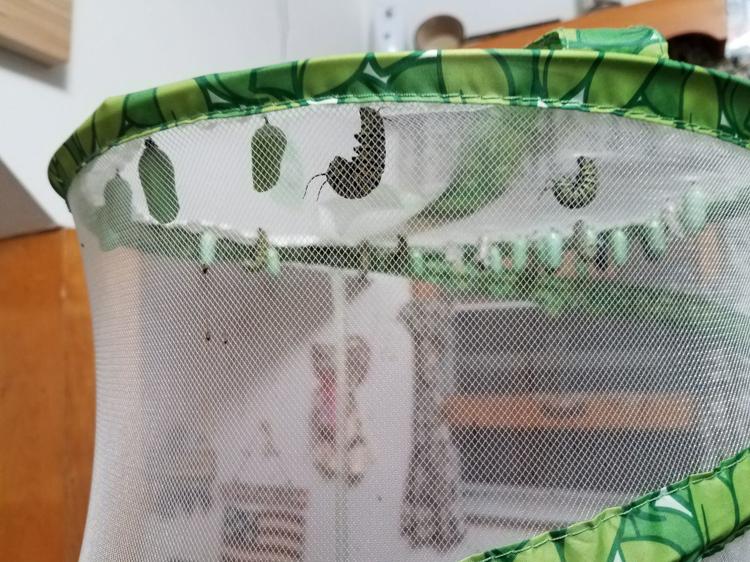 Monarch nursery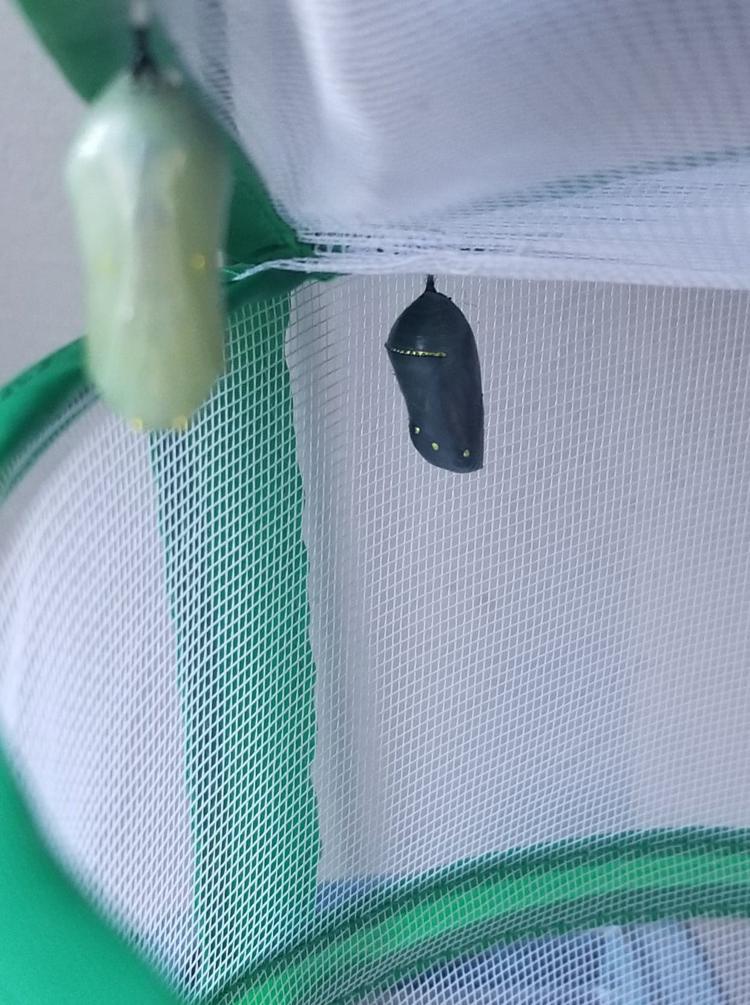 071519kw-butterflies-05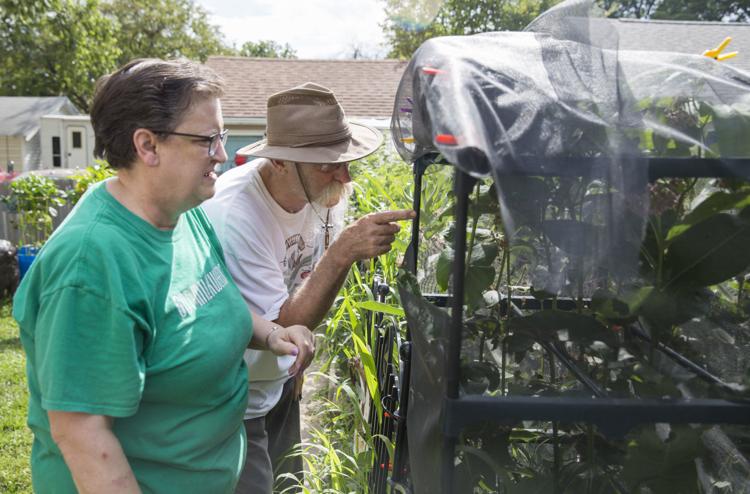 Monarch nursery
Monarch nursery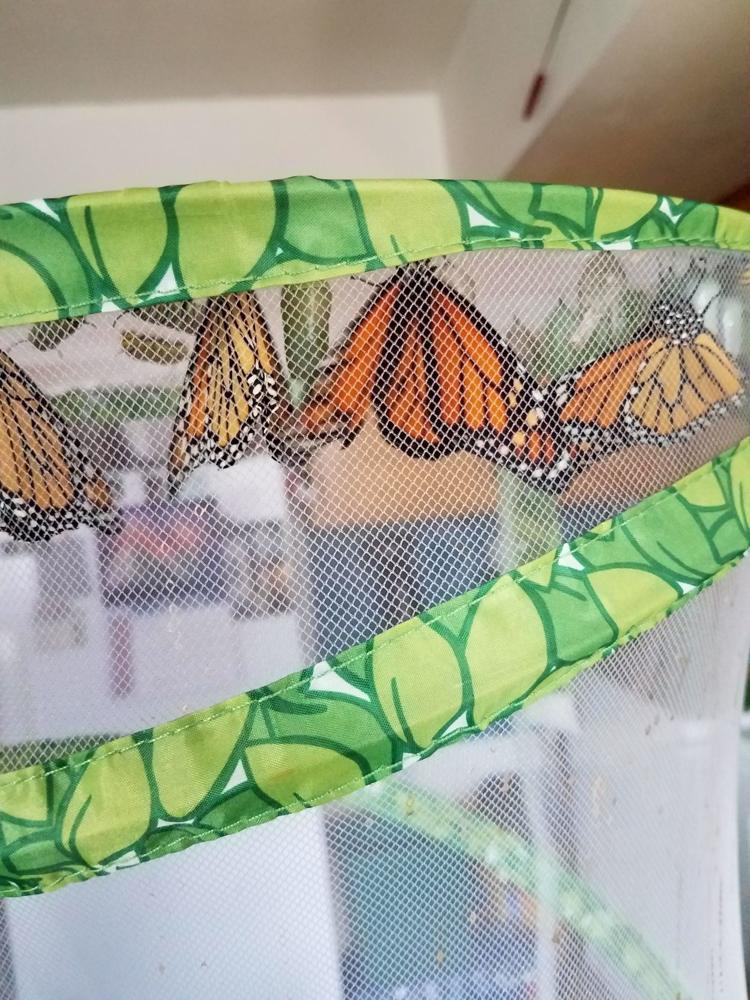 Monarch nursery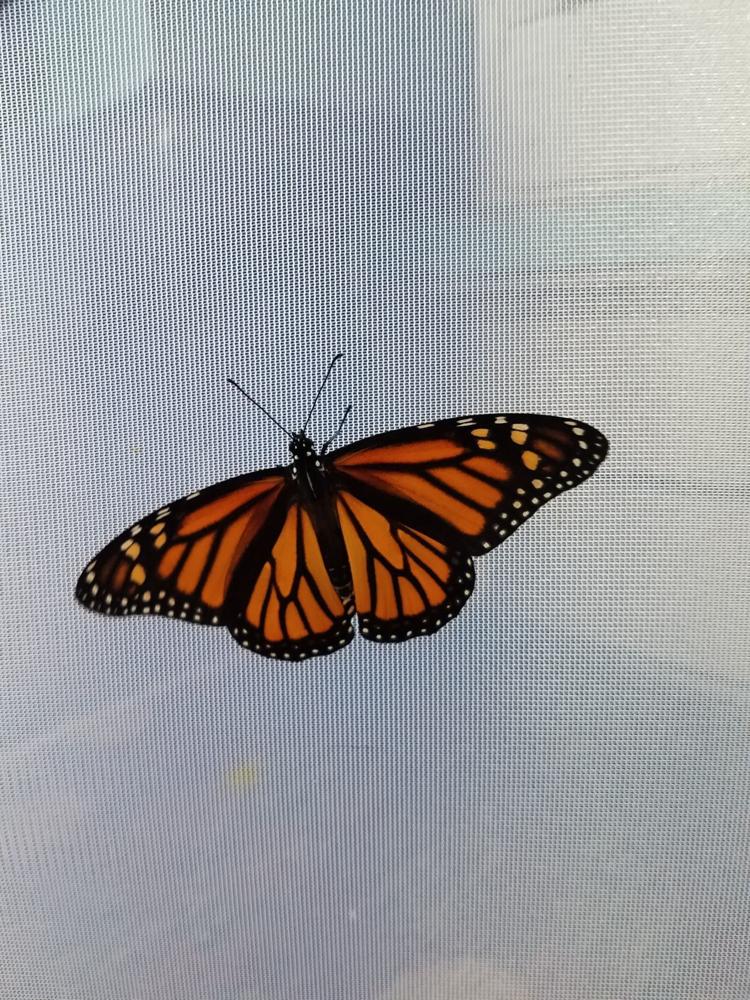 Monarch nursery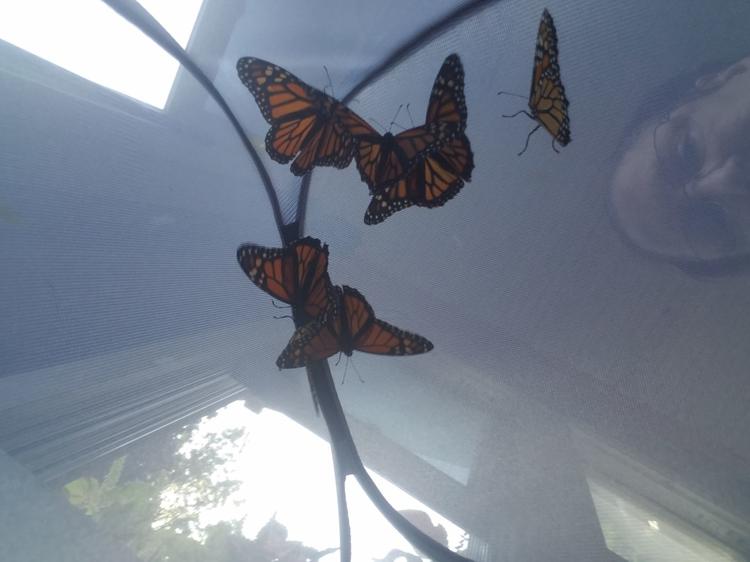 071519kw-butterflies-11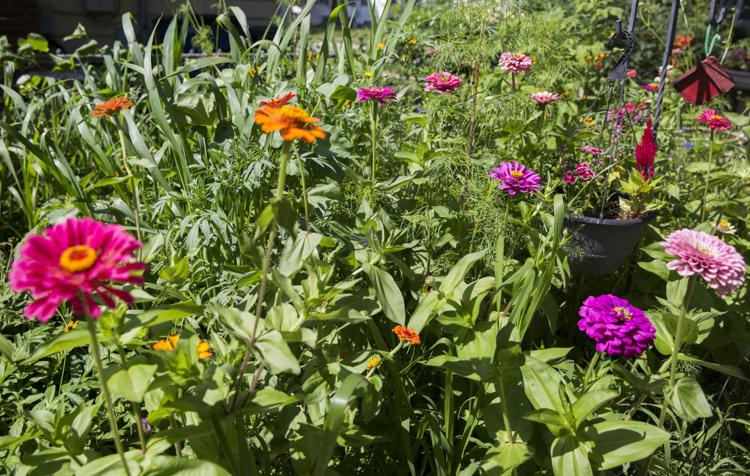 Monarch nursery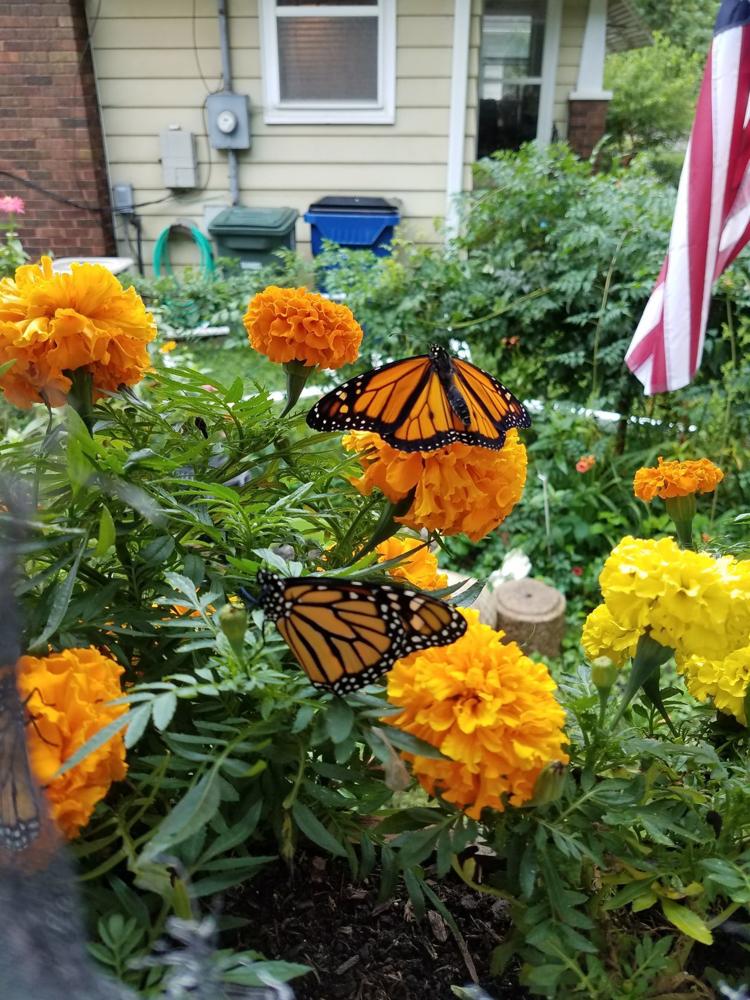 071519kw-butterflies-02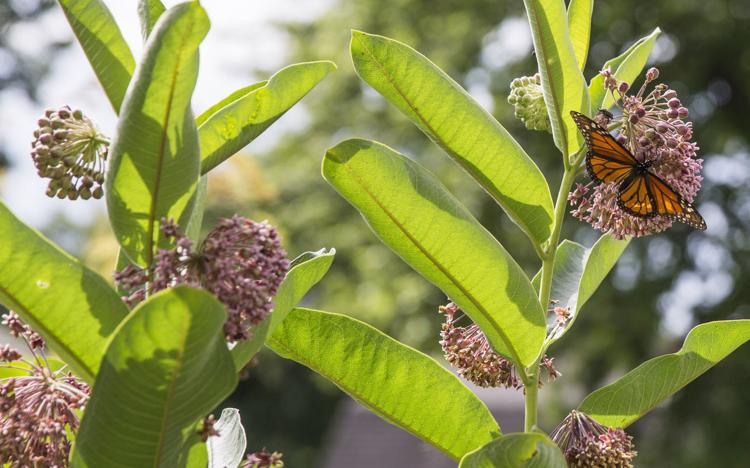 071519kw-butterflies-06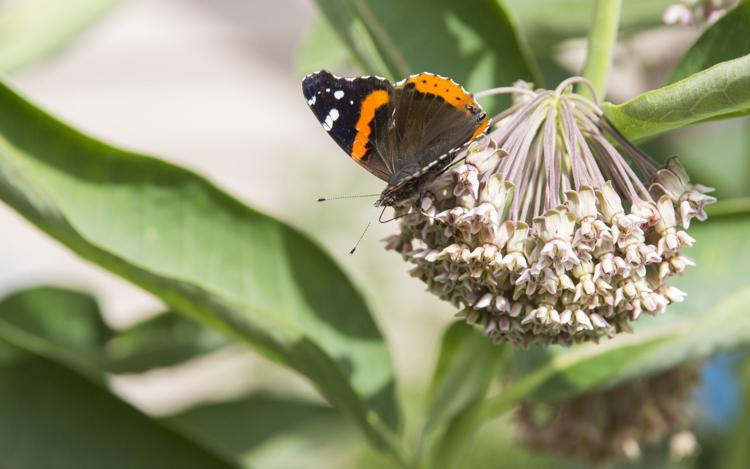 071519kw-butterflies-10