The Cedar Falls and Waterloo Public Libraries are turning the page on the long-held practice of charging fines for overdue library materials.
On Jan. 1, both libraries will eliminate overdue fines on most library materials and stop collecting previously accrued overdue fines.
"We understand that life happens and that it can be difficult sometimes to return items on time to the library," Cedar Falls Public Library Director Kelly Stern said in a release. "We also recognize that assessing monetary fines is not the most effective way to manage borrowing periods, nor is it fair to patrons with limited incomes."
Existing fines for overdue items will be forgiven to ensure everyone can start a new chapter at their now fine-free libraries, library officials said. Fees for lost or damaged items will remain on the users account.
Under the new policy, patrons at both libraries are still encouraged to return their materials on time, with each library's borrowing policy defining what constitutes an item as overdue. Patrons with overdue items will be blocked from checking out further items until the overdue material is renewed or returned.
"These fine-free policies will reduce barriers to access, while also including measures to protect library materials," said Waterloo Public Library Director Nick Rossman. "Going fine-free will have such an impact on our youngest borrowers, as we currently have 30% of our patrons under the age of 18 unable to use the library because of fines. It's so important that our youngest card holders have access and take full advantage of their library."
Both directors recognize and endorse the trend in American libraries to go fine-free.
"This move is a win for everyone," said Stern. "Current fine-free libraries report increased visits and circulation as well as an increase in the return of long-overdue material. And, it's the right thing to do."
Iowa's most popular baby names, 1960-2018
Iowa's most popular baby names from 1960-2020
babies1960.png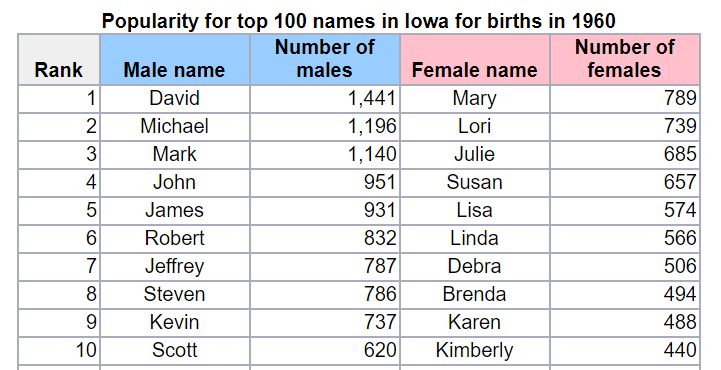 babies1961.png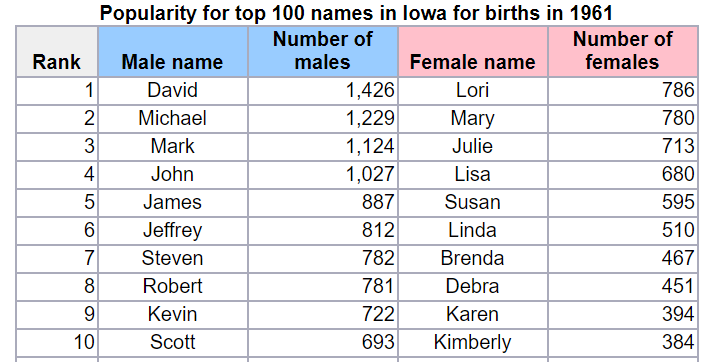 babies1962.png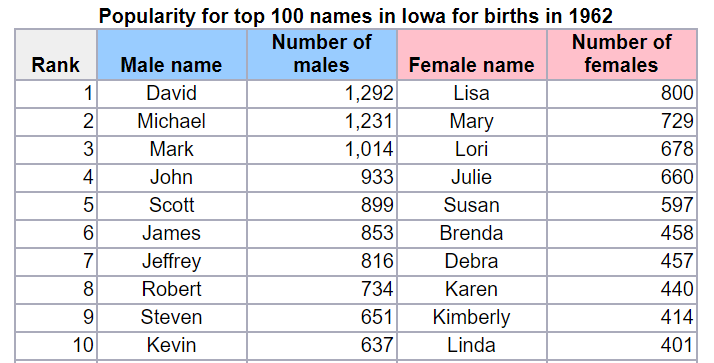 babies1963.png
babies1964.png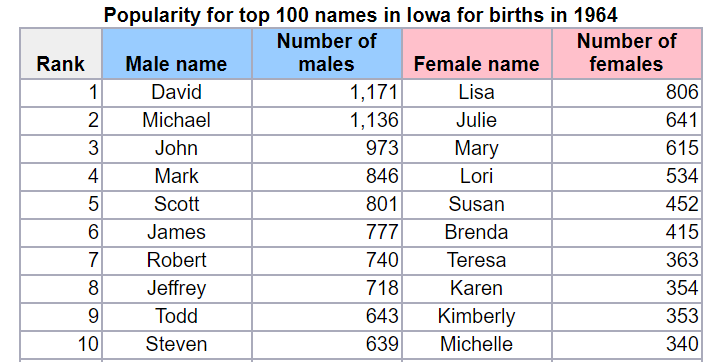 babies1965.png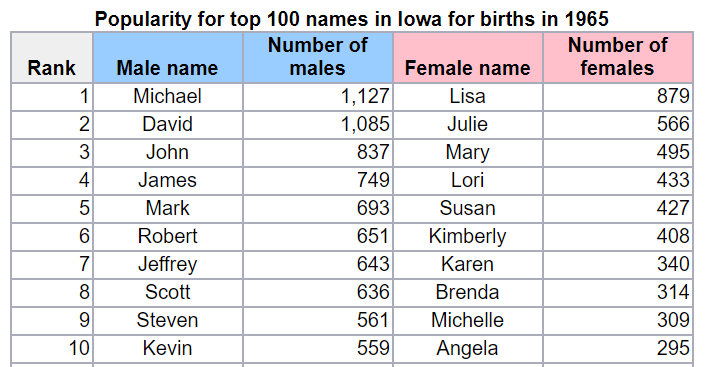 babies1966.png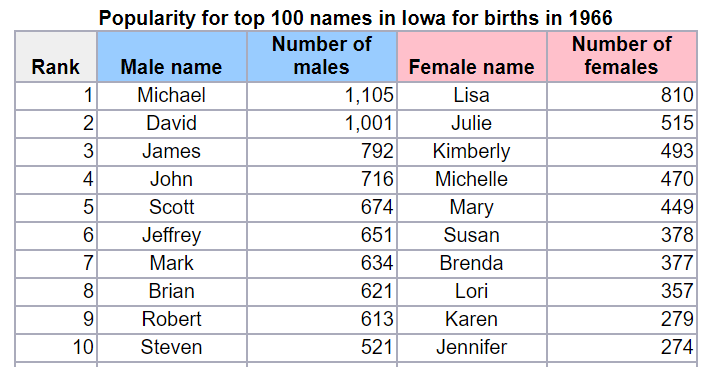 babies1967.png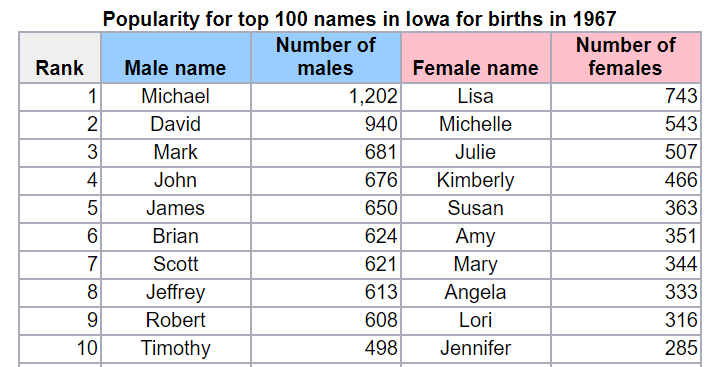 babies1968.png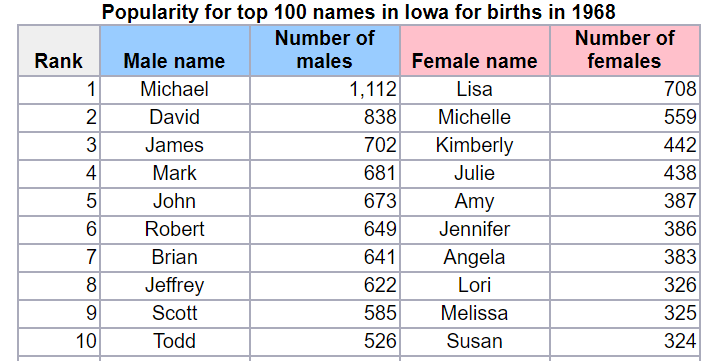 babies1969.png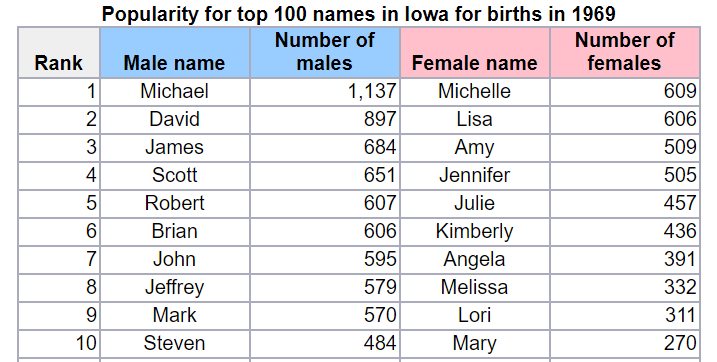 babies1970.png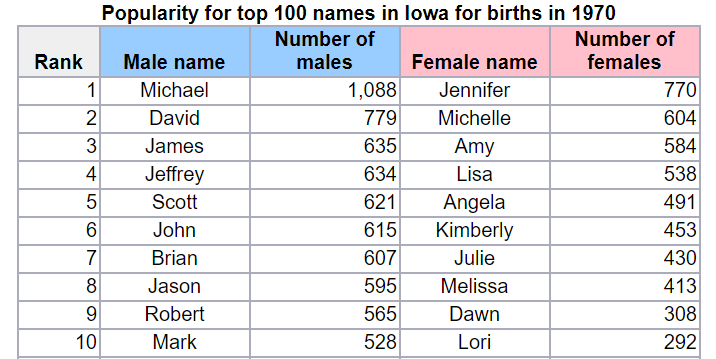 babies1971.png
babies1972.png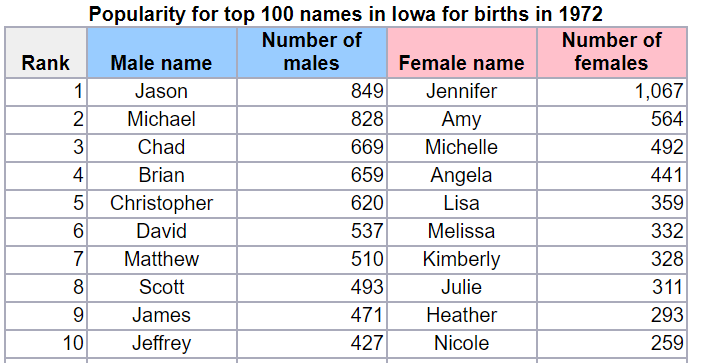 babies1973.png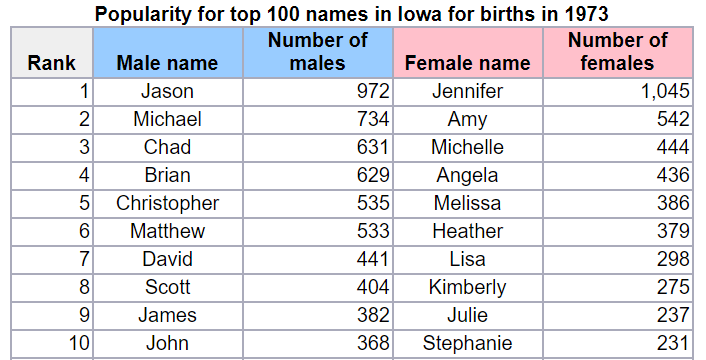 babies1974.png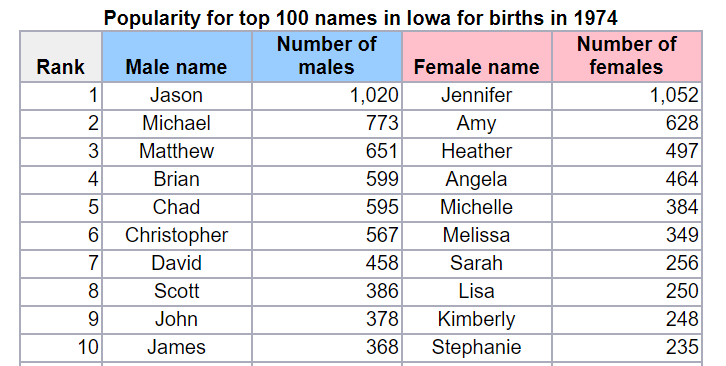 babies1975.png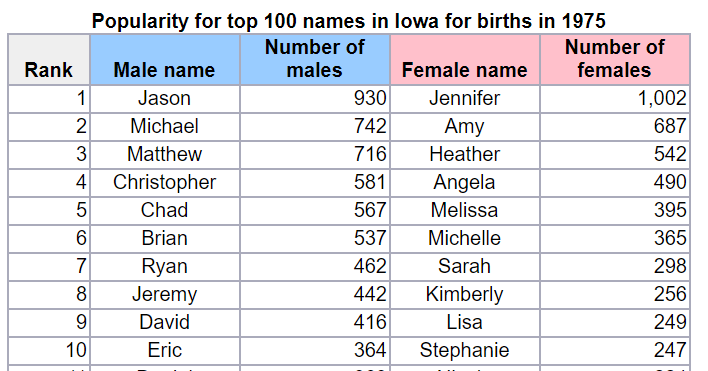 babies1976.png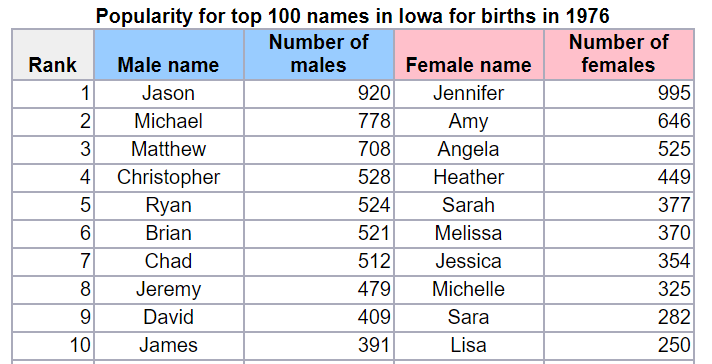 babies1977.png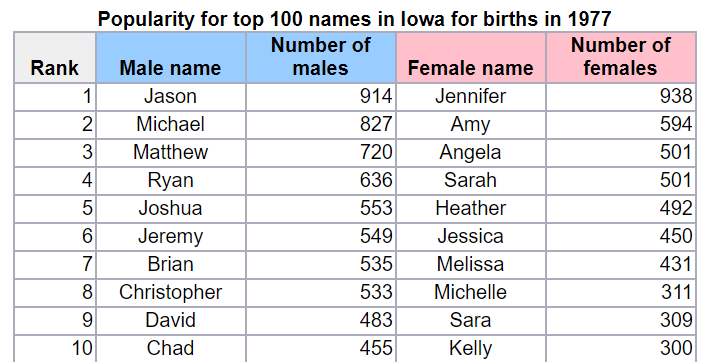 babies1978.png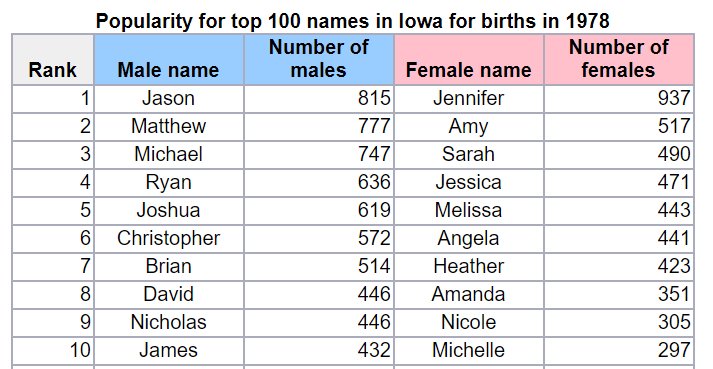 babies1979.png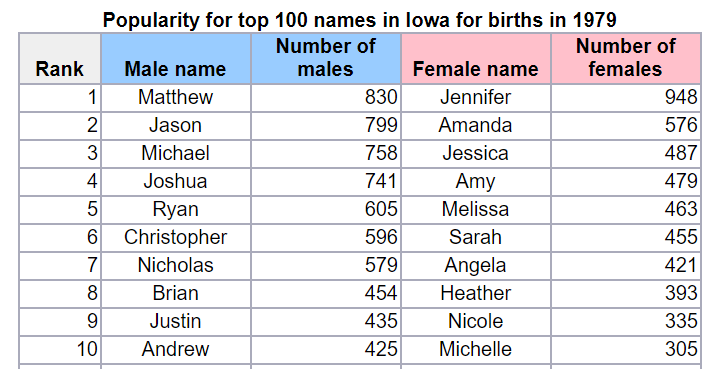 babies1980.png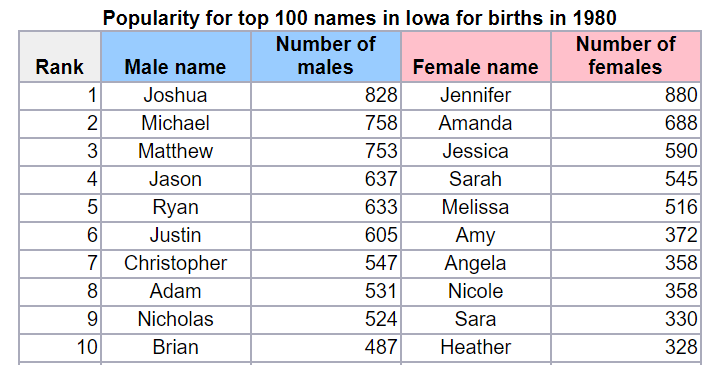 babies1981.png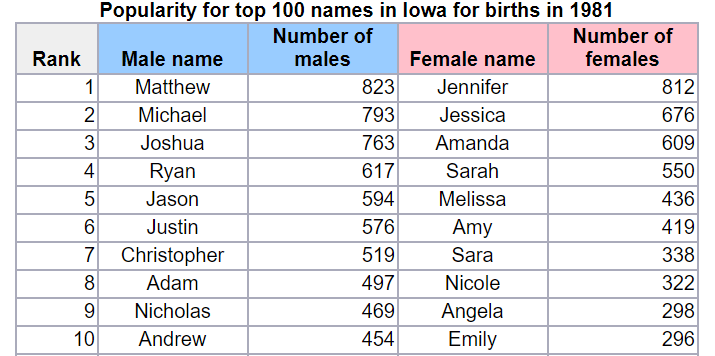 babies1982.png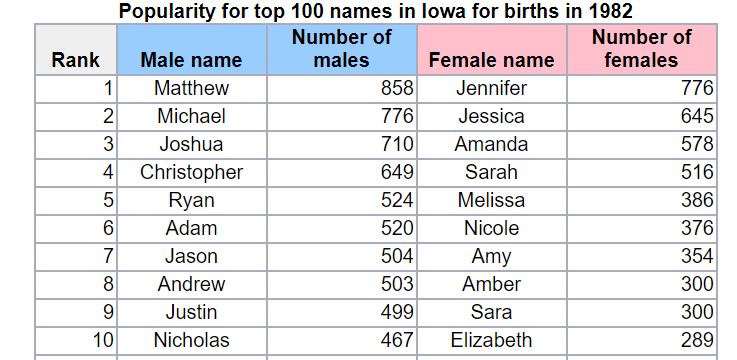 babies1983.png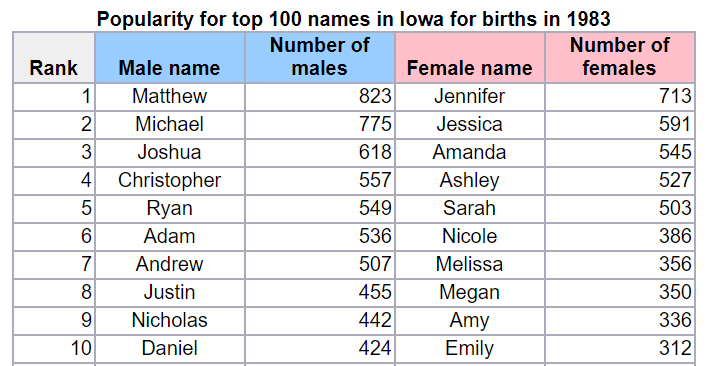 babies1984.png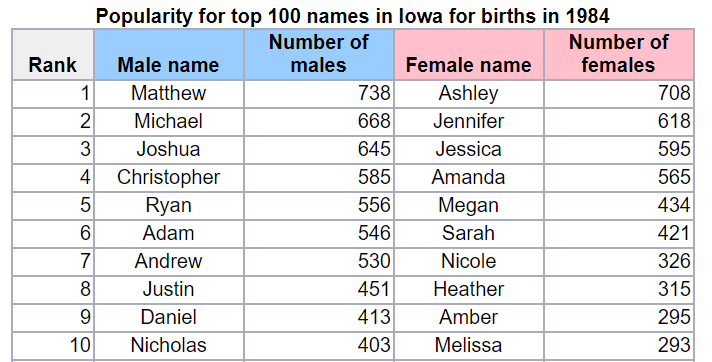 babies1985.png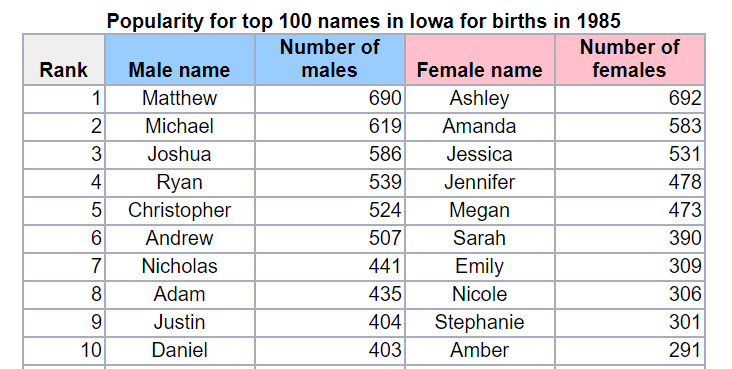 babies1986.png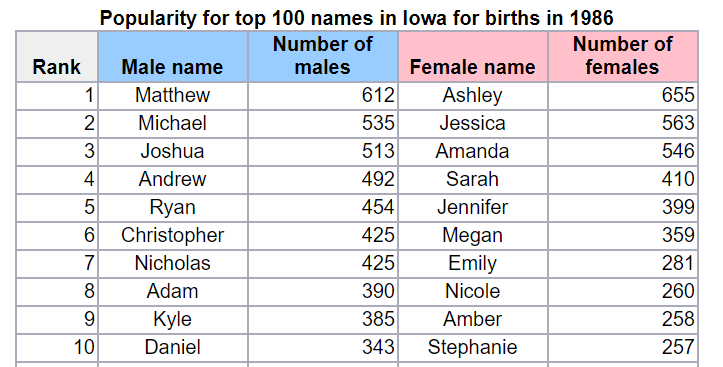 babies1987.png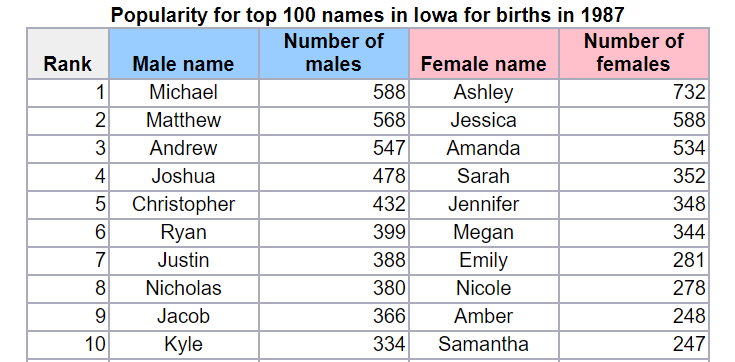 babies1988.png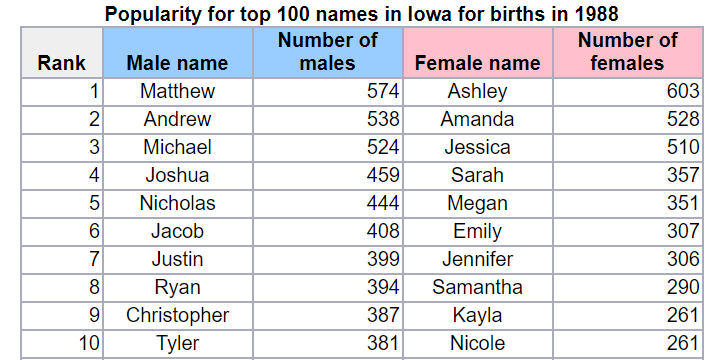 babies1989.png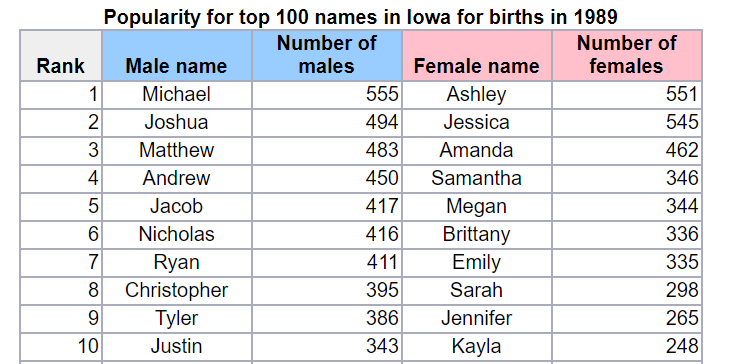 babies1990.png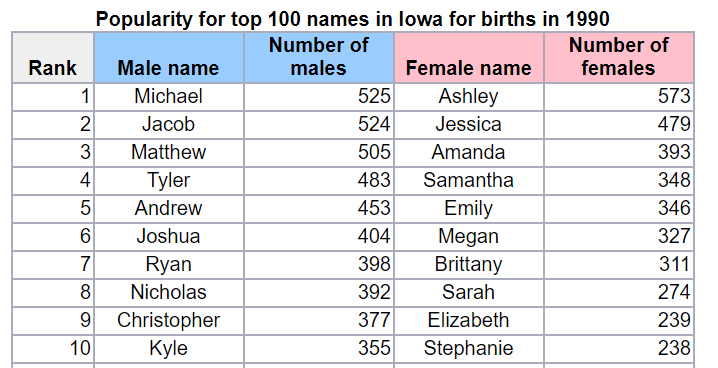 babies1991.png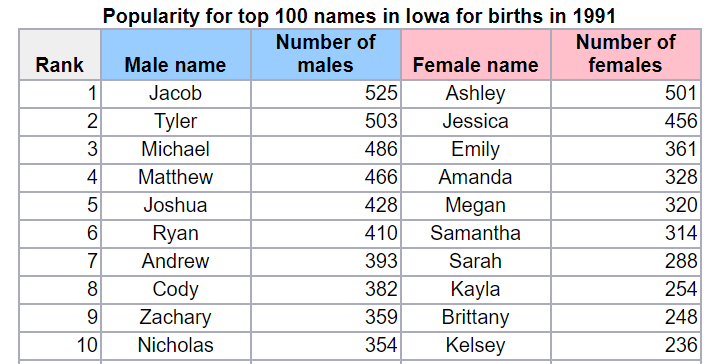 babies1992.png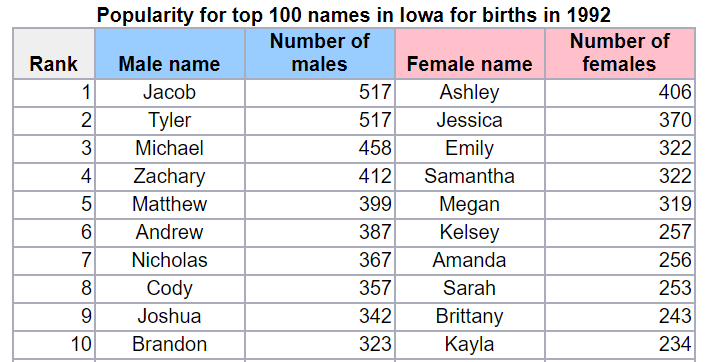 babies1993.png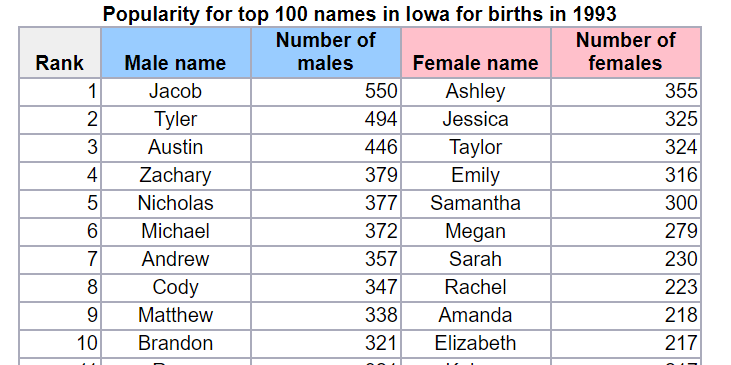 babies1994.png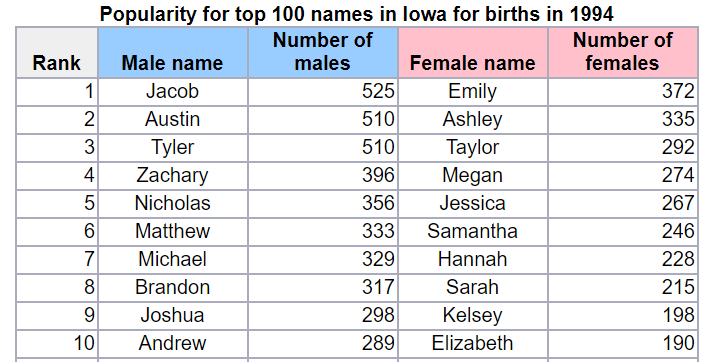 babies1995.png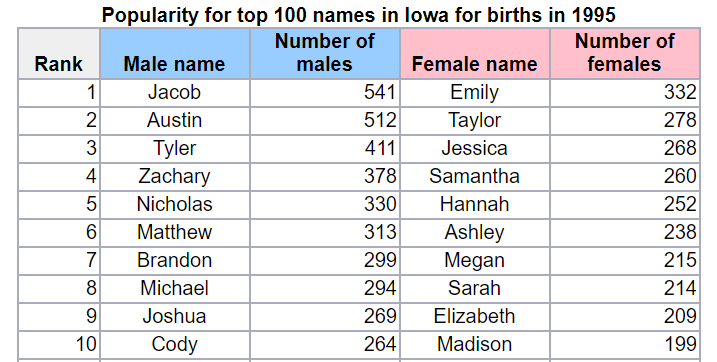 babies1996.png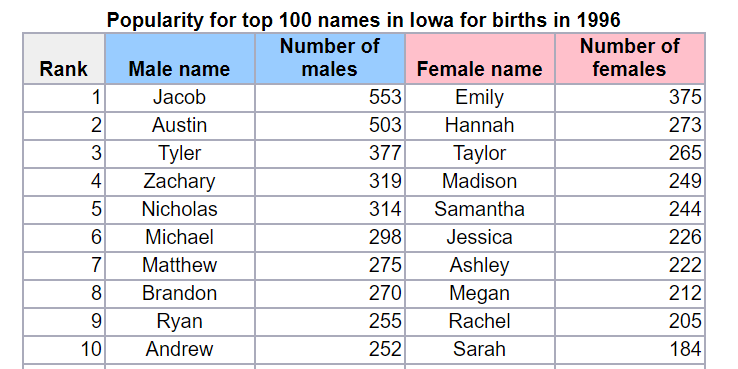 babies1997.png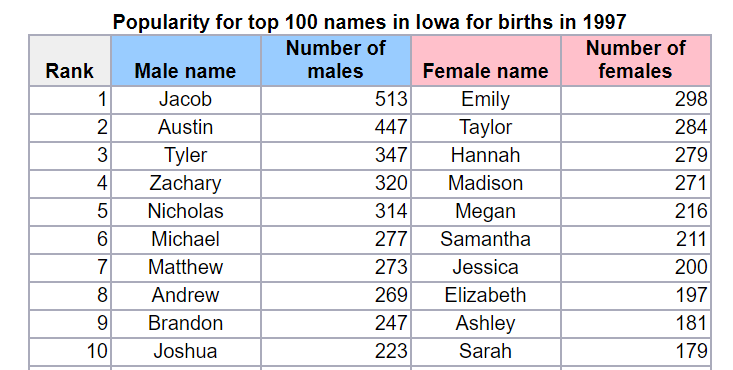 babies1998.png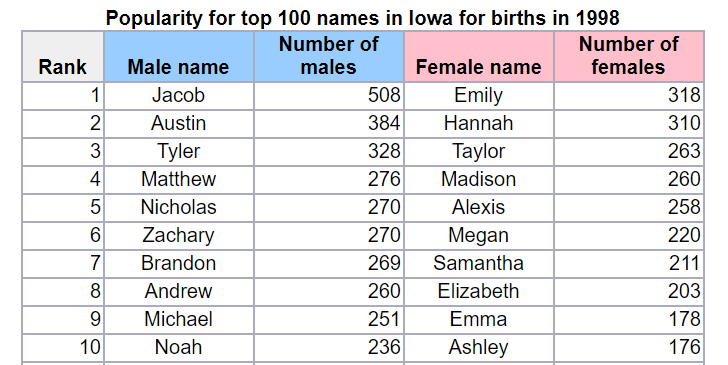 babies1999.png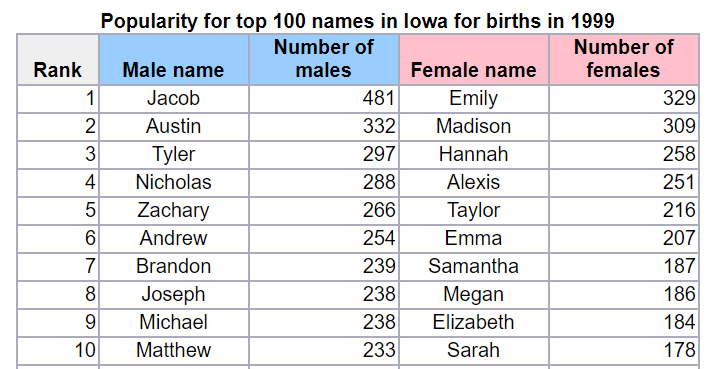 babies2000.png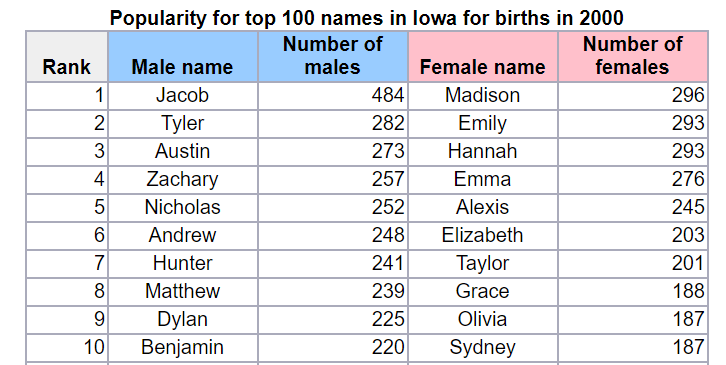 babies2001.png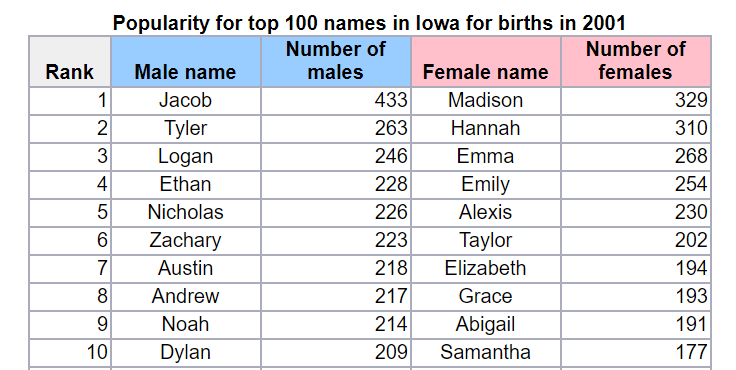 babies2002.png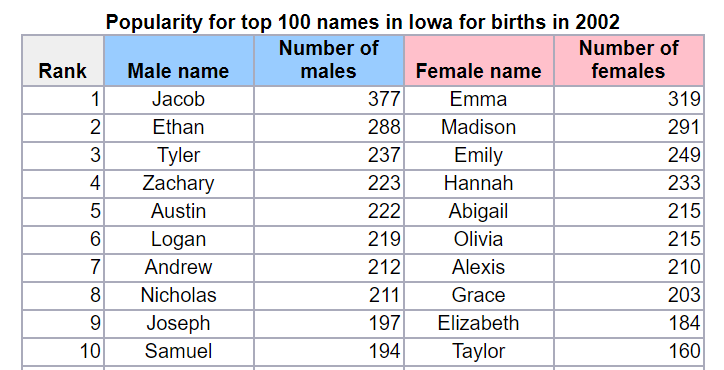 babies2003.png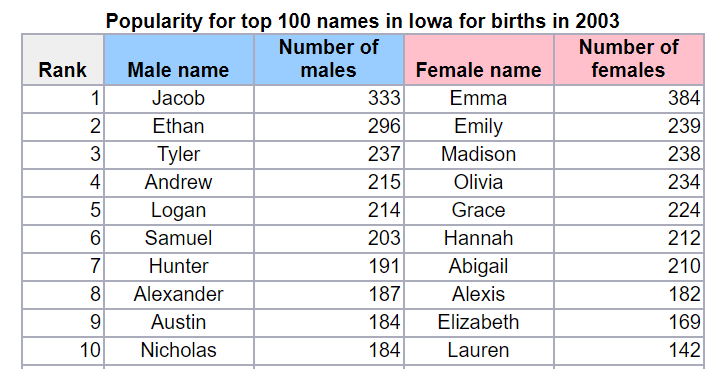 babies2004.png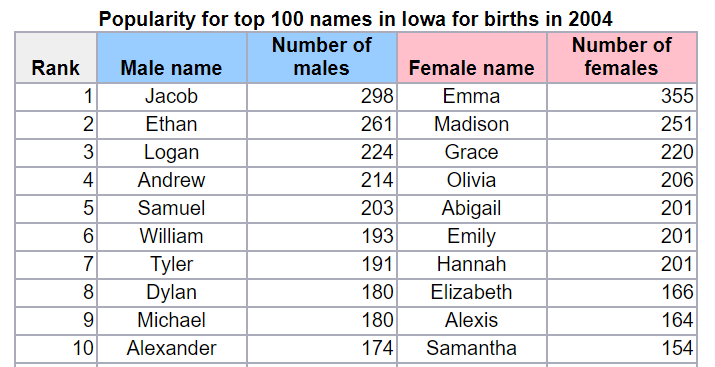 babies2005.png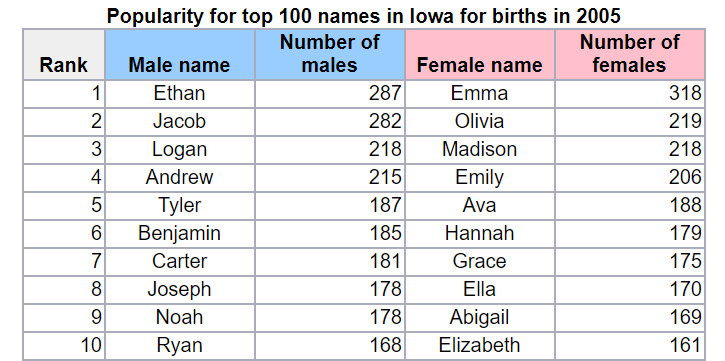 babies2006.png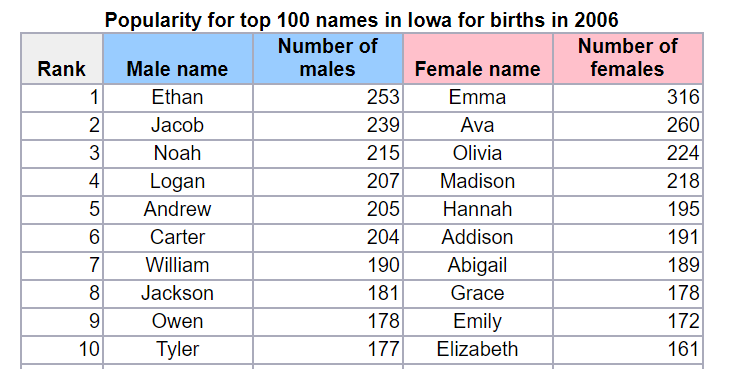 babies2007.png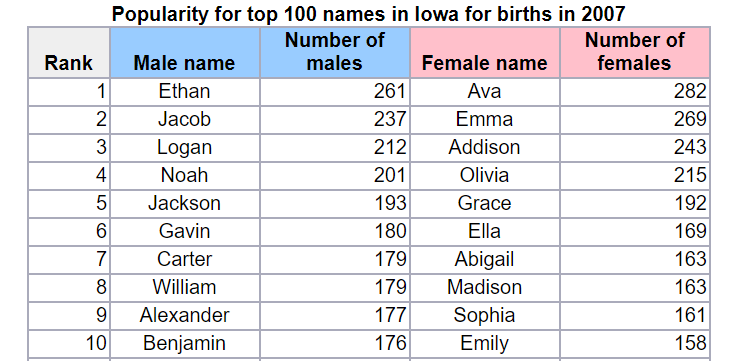 babies2008.png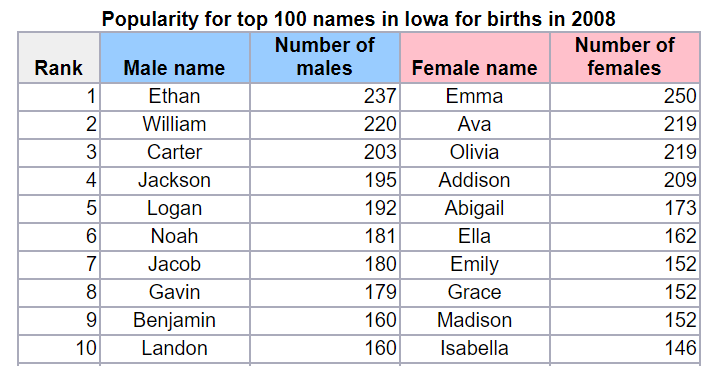 babies2009.png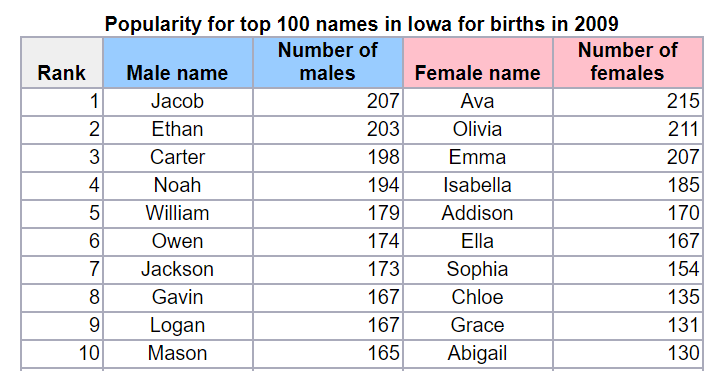 babies2010.png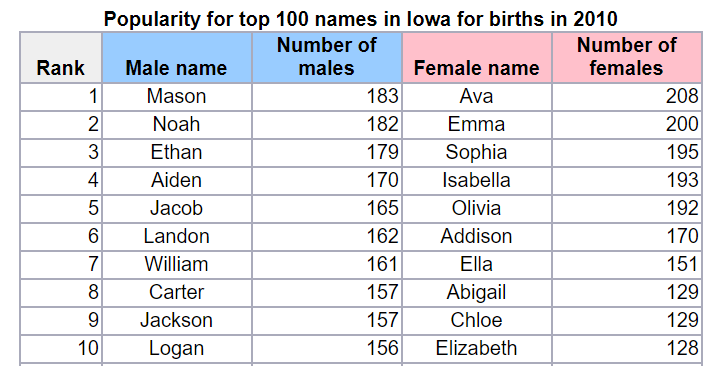 babies2011.png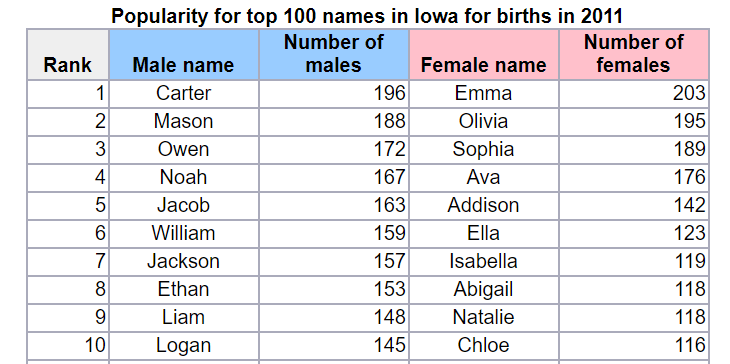 babies2012.png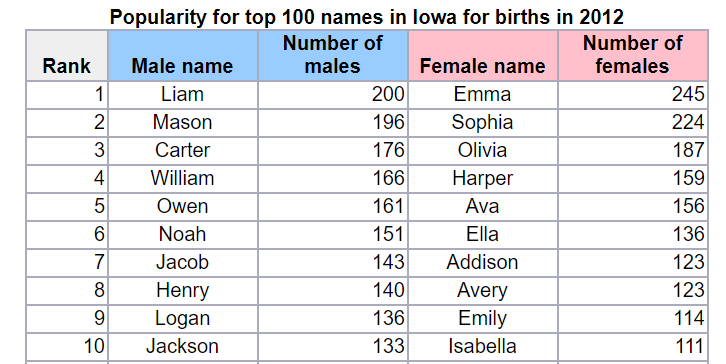 babies2013.png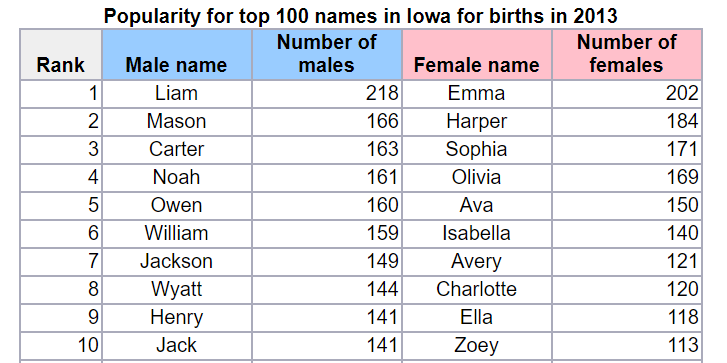 babies2014.png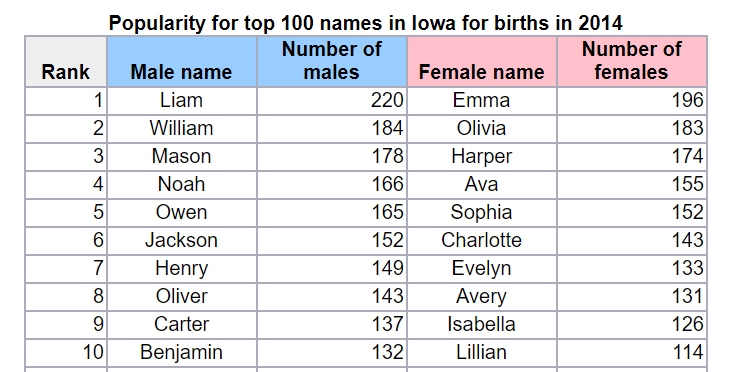 babies2015.png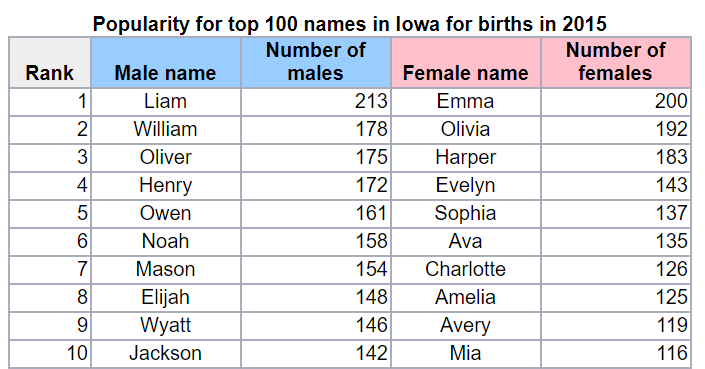 babies2016.png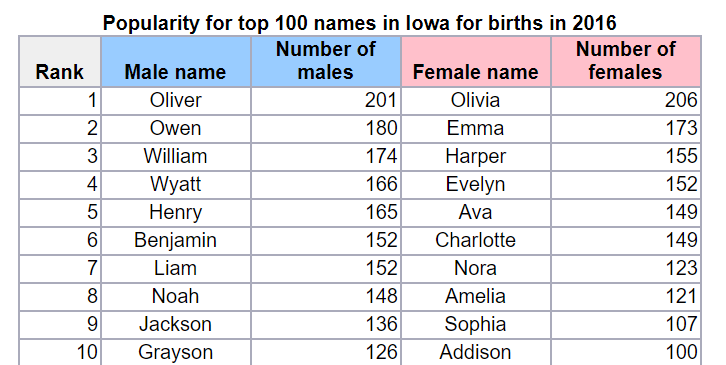 babies2017.png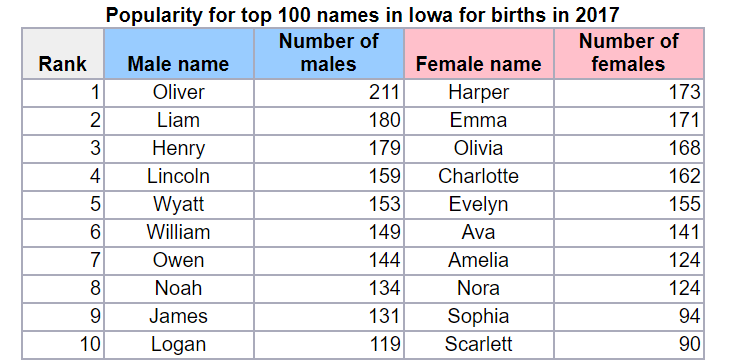 babies2018.png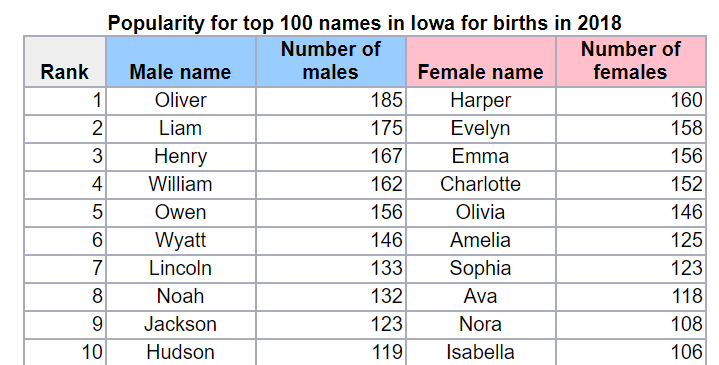 babies2019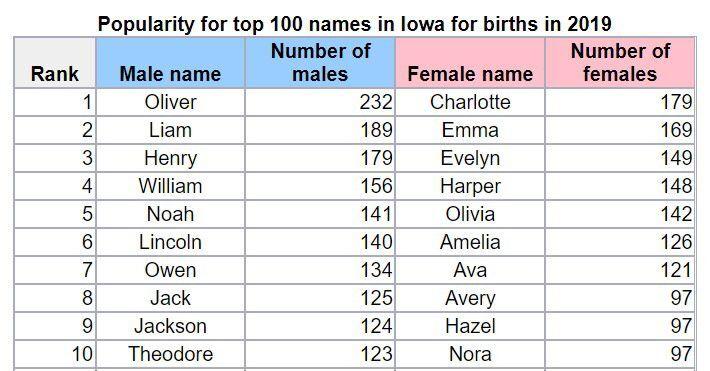 babies2020