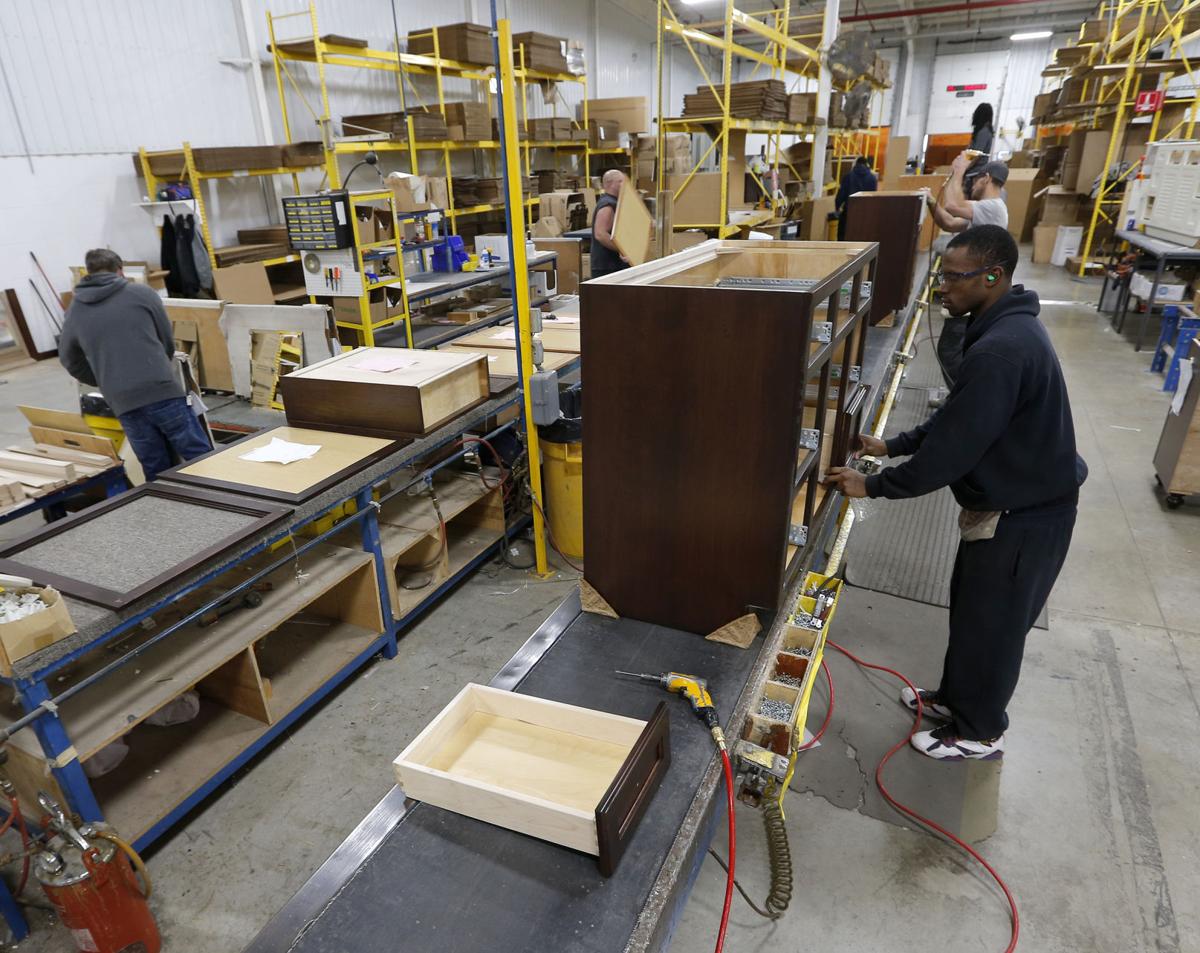 WATERLOO — Bertch Cabinet manufacturing workers are heading south.
The company's not moving out of town. The employees are.
They're going on vacation.
All 800-plus of them. On the boss' dime.
Company president Gary Bertch, who co-founded the company with his wife, Becky, told workers last week the company had met its goals for the year and they would go on a week-long Caribbean cruise, including a stop at the island of Cozumel off the coast of Mexico.
"We leave Jan. 8," a Sunday, Gary Bertch said. "We've got four charter aircraft that will be flying directly to Miami Sunday and staying at a nice five-star hotel. Then on Monday, we'll bus over from the hotel to the port and load up on the ship." They'll be gone about a week and back on the job the following Monday.
It's something Bertch has rewarded its employees with periodically over the years but not since 2005. "We finally got into the black again last year after we made it though the recession" that began in 2008.
He challenged employees a year ago to meet certain goals and offered the cruise as an incentive. "We were anticipating we'd have better sales again this year," he said. "We just tried to get all of our people pumped up a little more to achieve the various goals, both customer-oriented goals and financial goals."
The company, founded in a Gilbertville barn in 1977, once employed more than 1,000 people, dipped to about 600 in 2011 and has steadily increased since then. "We're back up about 240 or so," he said.
"There's been a very slow recovery in the industry," Bertch said. "We have gotten into some more commercial areas, but still a lot of residential" in the home construction industry and also in hotels and motels.
Bertch began offering mass-winter-vacation incentives to workers beginning in 1989. "We went to Acapulco that time," he said. "We did several cruises to various locations, various ports. And we did Hawaii. That was probably our biggest trip.
"We're happy we were able to achieve our goals. And they're never easy. The financial goal was the big one," one of the last to be met. "We hit the other goals. Not by much. But we hit them. We're looking forward to the following year."
They're using Carnival cruise lines. "They're a fun ship. And if anyone knows our crowd, they like to have fun. The first time we had them we ran them out of beer. We've learned they stocked extra for our trip this time so we don't run out."