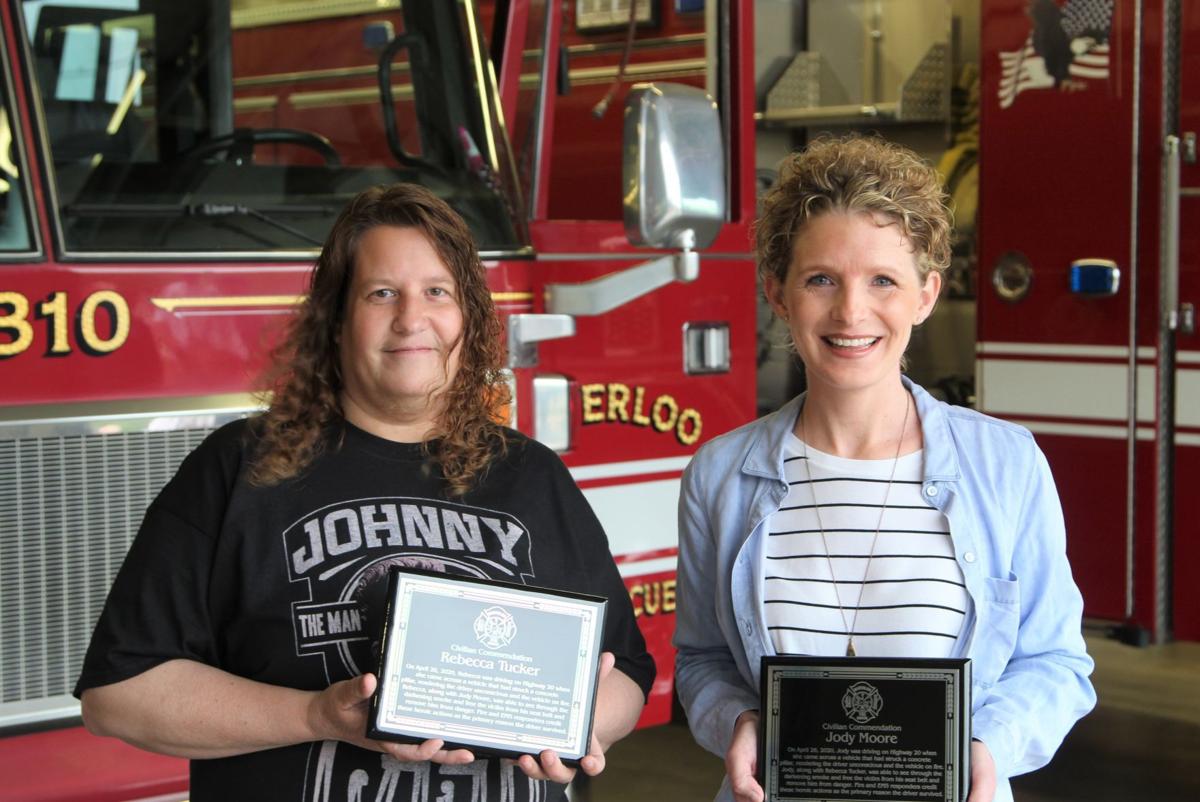 WATERLOO – Rebecca Tucker knew the crash was fresh when she pulled up on it as the sun was rising on April 26.
As she got closer, the Waterloo resident, who was on her way to work at Walmart, noticed a fire flickering under the wrecked Ford Taurus, which had slammed into a concrete overpass support.
And she spotted something else.
"I thought I saw a head in there," Tucker said.
Another motorist, Jody Moore of Cedar Falls, returning from her shift as an intensive care nurse at University of Iowa Hospitals and Clinics, pulled over and rushed over to help Tucker pull on door handles.
The trapped driver remained unconscious inside.
"I kind of pulled a little harder, and I don't know if he was coming to a little bit and unlocked the doors or what, but the door finally opened," Tucker said.
With the driver pulled to safety and still incoherent, the two worried someone else was inside the car's smoking interior.
"There was a baby seat in the car, so we were concerned there maybe was a child in the vehicle," Moore said.
Tucker returned to the car, steeling herself as she heard the fire popping, and stuck her head in for a look to confirm that everyone was out.
On Tuesday, the two were honored with Waterloo Fire Rescue's Rescue's Civilian Commendation award.
Battalion Chief Mike Moore, no relation, said the duo's actions saved the driver's life.
"A lot of people don't stop. They call and keep driving. That's the amazing part about this, two people stopped … The people the drive by and call and send us out there, it would have been a much different outcome," Moore said.



WATCH NOW: Courier rescue videos
From the Courier archives: Videos of emergency workers and good Samaritans pulling off dramatic rescues in the Cedar Valley.