Editor's Note:  This story has been updated.
CEDAR FALLS – The UNI Varsity Men's Glee Club Christmas Variety Shows are always among the hottest tickets for the holidays.
This year, audiences have been disappointed to learn there will be no live shows because of COVID-19, but fans still can enjoy the glee club's music and comedy on "Christmas Variety Show: The Live Album."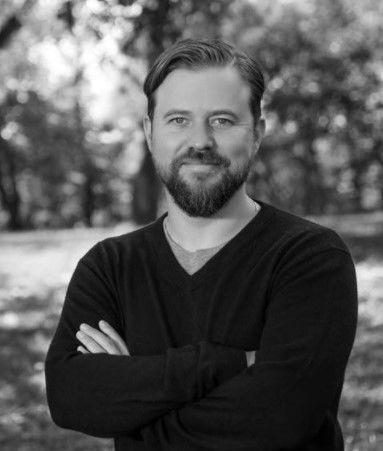 "We came up the idea for a CD that's like an old-fashioned radio show with pieces taken from previous shows and a virtual choir performance. It represents the variety show from the ridiculous to the sublime and everything in between," said John Wiles, associate professor of choral conduction at the UNI School of Music, and glee club conductor.
The board considered performing a virtual show, "but our Christmas variety shows are so atmospheric, and without that atmosphere, it would seem too much like a Zoom meeting," Wiles said. "While the CD doesn't have all the magic of a live show, there is something charming about it."
The 70-minute "Christmas Variety Show" is currently in post-production and can be preordered at unigleeclub.com for $12. A digital download also is available. There is a 16-page booklet included with each purchase.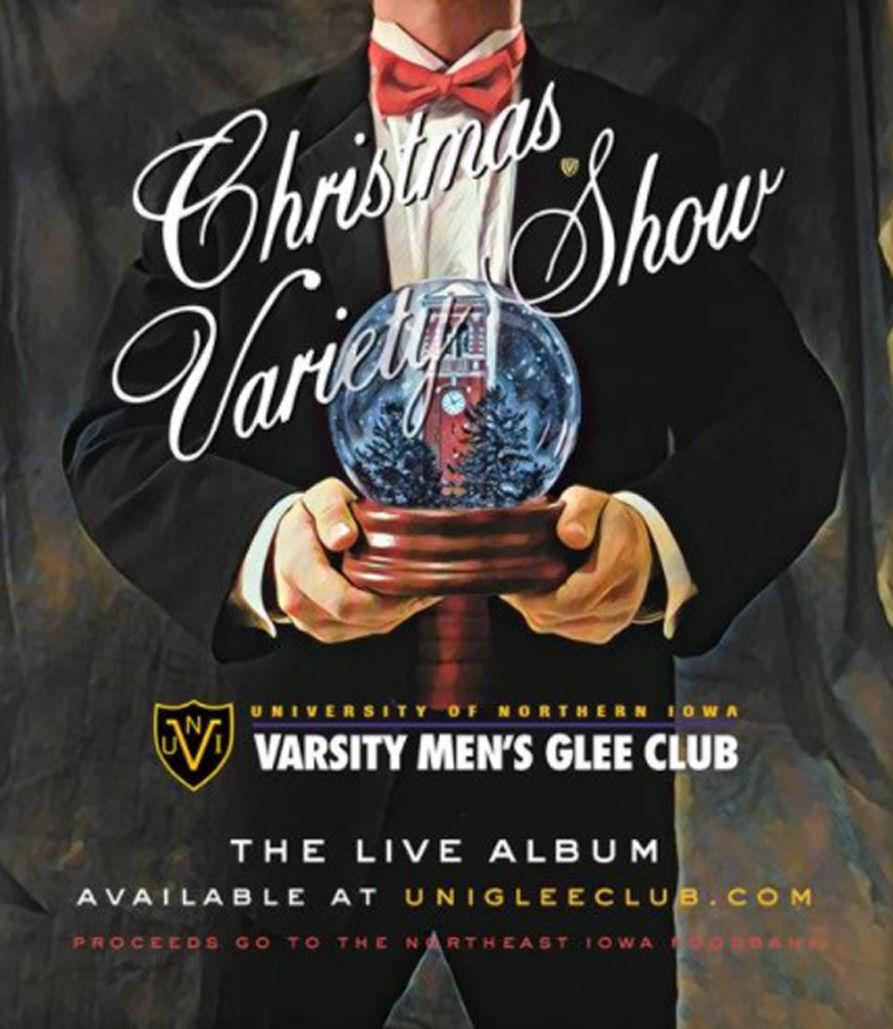 Proceeds from sales will benefit the Northeast Iowa Food Bank.
"By donating to the food bank, we want to show the power of music to lift people up and inspire and make the world a better place, all important during this pandemic."
Damond Jones said it came as a blow, particularly for seniors, that the Christmas shows were canceled. "It's my last semester, but I'm excited to leave on a good note. The Christmas show is my thing, and it's sad we're not doing it on stage. I'll miss selling tickets and putting on my tuxedo and going to sing, perform and laugh," Jones said. He joined in his first year at UNI and this is his ninth semester. He's also chairman of the club's executive board.
glee club shows have been recorded for the last four or so years, and Jones is convinced listeners "will feel the joy of hearing this group of men singing, and you'll get the Christmas vibe from the music, jokes and pieces from other Christmas variety shows."
The CD will feature a new version of "The First Noel," featuring the 70-member choir that was compiled from 70 different recording files. Singers recorded themselves individually singing the sacred carol on their cell phones. Peers made blind assessments of the recordings, offering critiques and suggestions. Singers re-recorded their parts before uploading a third file.
"Then I started layering it together, and it took hours. I wanted to make sure the tempos were the same, the notes in the same place and that when complete, it sounded like the choir singing together," Wiles explained.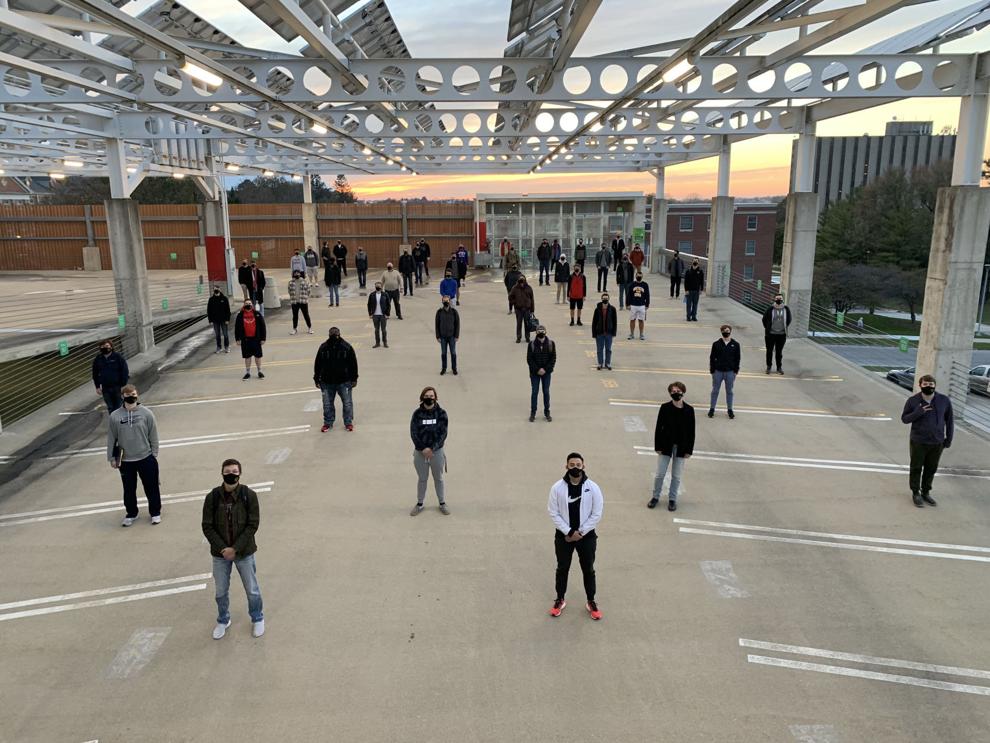 Practices took place on a revolving schedule with cohorts of about 14 singers in the Great Hall, masked and spaced 12 feet apart on the front row of the mezzanine. The rehearsals last no longer than 30 minutes.
"The only time we've been able to sing all together is in the parking garage north of campus. It's open air, and we can be there for a half-hour, tops," Wiles said.
Jones described that experience as "weird, but cool. Once we started singing, we could hear ourselves and it was great, it was wonderful."
Cole Flack, a senior choral music education major and librarian for the glee club, said he's glad to be singing together as a group. "I was ready to perform in my last variety show this year, but I'm glad we're still singing together. There are still some precious moments I can take in," he said.
"Even if the singing is not quite the same, the brotherhood of the club keeps it relevant. It's been tougher to bond this year, getting to know the freshmen and everything. It's been a huge learning curve that will ultimately put us in a better place make glee club stronger," Flack said.
He laughed, then added. "Really, I can't wait until I get retired and can talk about 'back in my day, we sang in parking ramps and in one row of the mezzanine in the Great Hall at the Gallagher Bluedorn Performing Arts Center.' It will make a good memory."