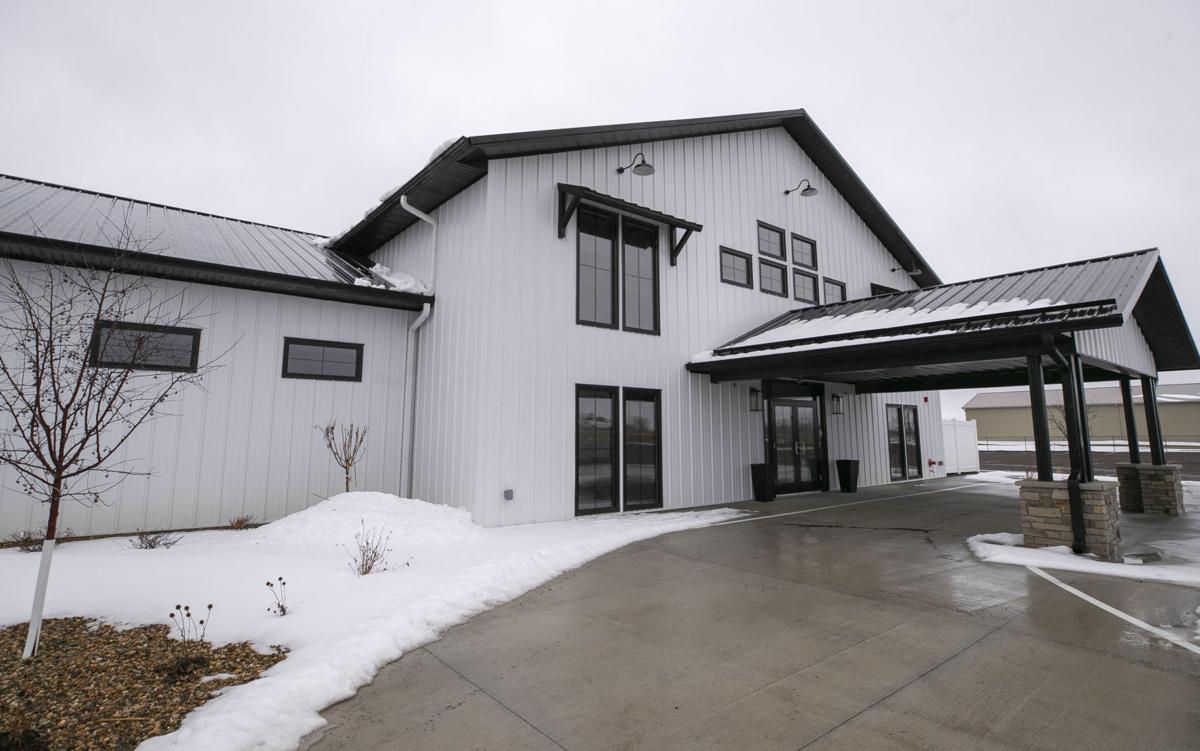 WAVERLY — It takes confidence at the best of times to open a business, and it also requires boldness to unveil a new wedding and reception venue during a pandemic.
At a time when many couples have postponed their special day or made alternate plans due to COVID-19 concerns, longtime friends and partners Lori and Craig Larsen and Allison and Jeremiah Longnecker, all of Cedar Falls, never wavered in their vision for The Hidden Acre.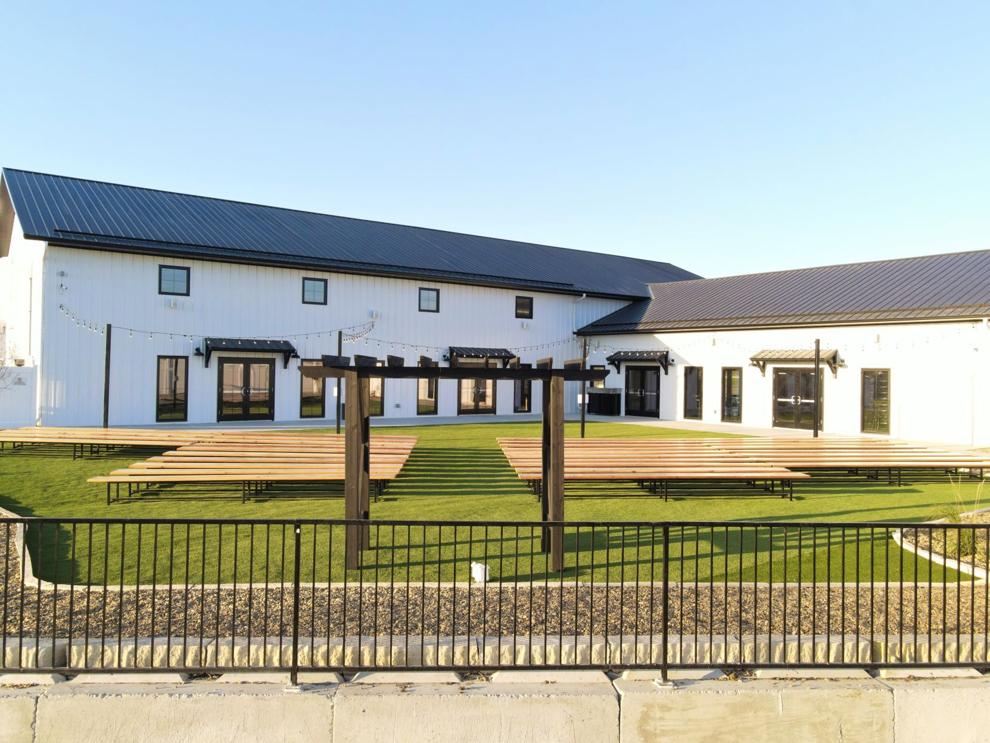 From the time the building began going up in February 2020, through the occasional problems with supply chains disrupted by the pandemic, until unpacking hundreds of chairs and stocking the bar, they have moved forward with determination and optimism.
Since opening its doors in September, The Hidden Acre, 1406 250th St., Waverly, has successfully hosted a number of weddings. The first wedding took place Sept. 19, when Allison and Jeremiah's son Braydon married his fiancée Ashley at the venue.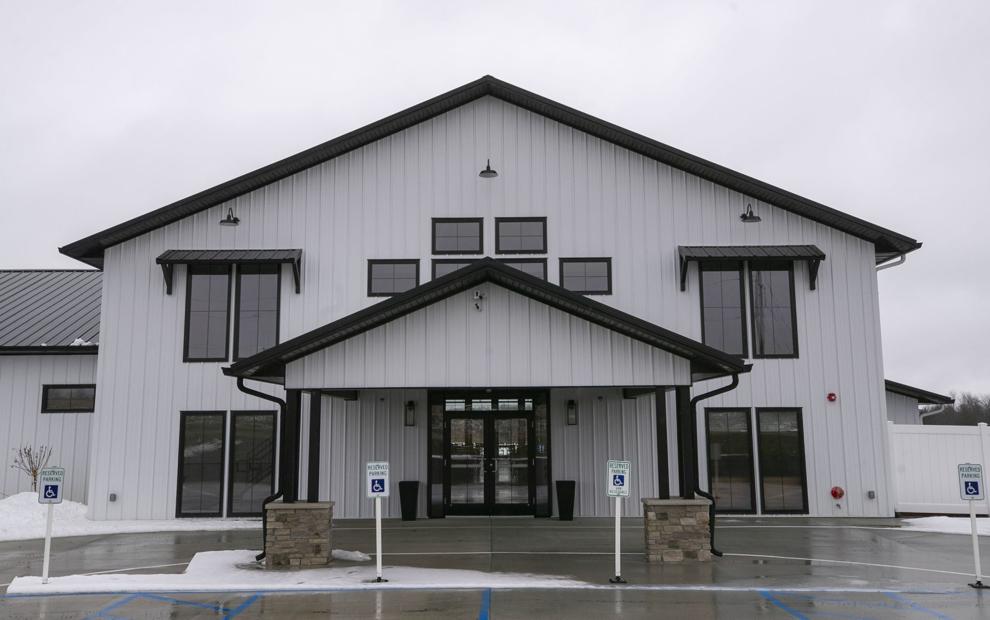 "We knew we had to finish by Sept. 19 for Brayden's wedding," said Lori, and an additional 15 to 20 other weddings were booked from the kitchen table before the facility's doors opened. The 2021-22 calendar is quickly filling with wedding dates as more Cedar Valley couples discover The Hidden Acre.
At 12,000 square feet, the venue offers both indoor and outdoor ceremony and reception spaces and can accommodate large weddings for 300+ guests, as well more intimate gatherings for family and close friends.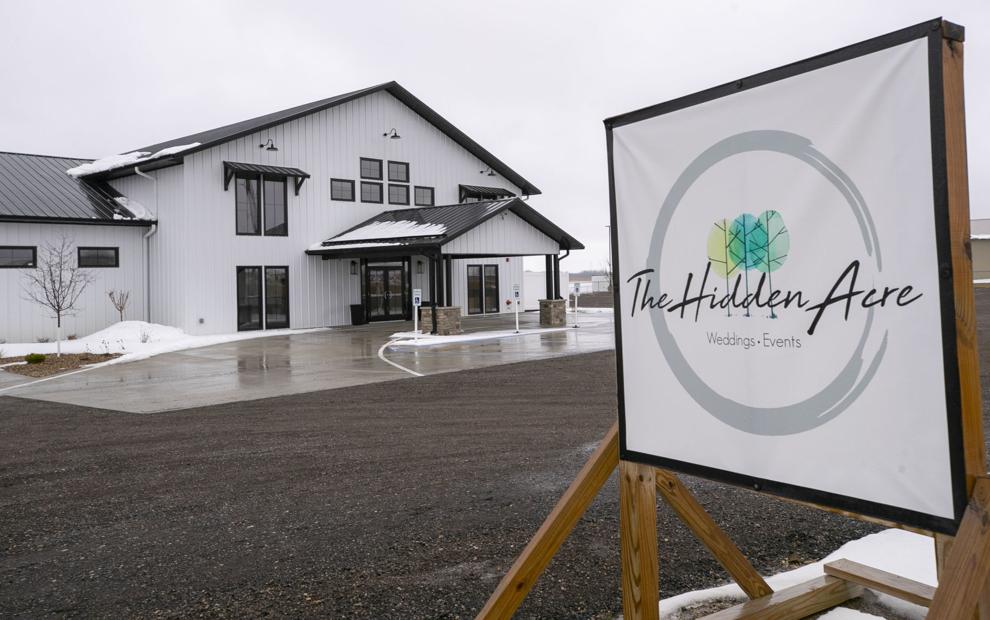 "People like the flexibility, and they can choose what works best for them. We are an all-in-one facility with private 'get-ready' rooms for the bride, the groom and the family. They can get dressed, get married, cut the cake, toast, eat and dance all in one location. It's convenient and reduces stress because they aren't traveling between venues," Lori explained.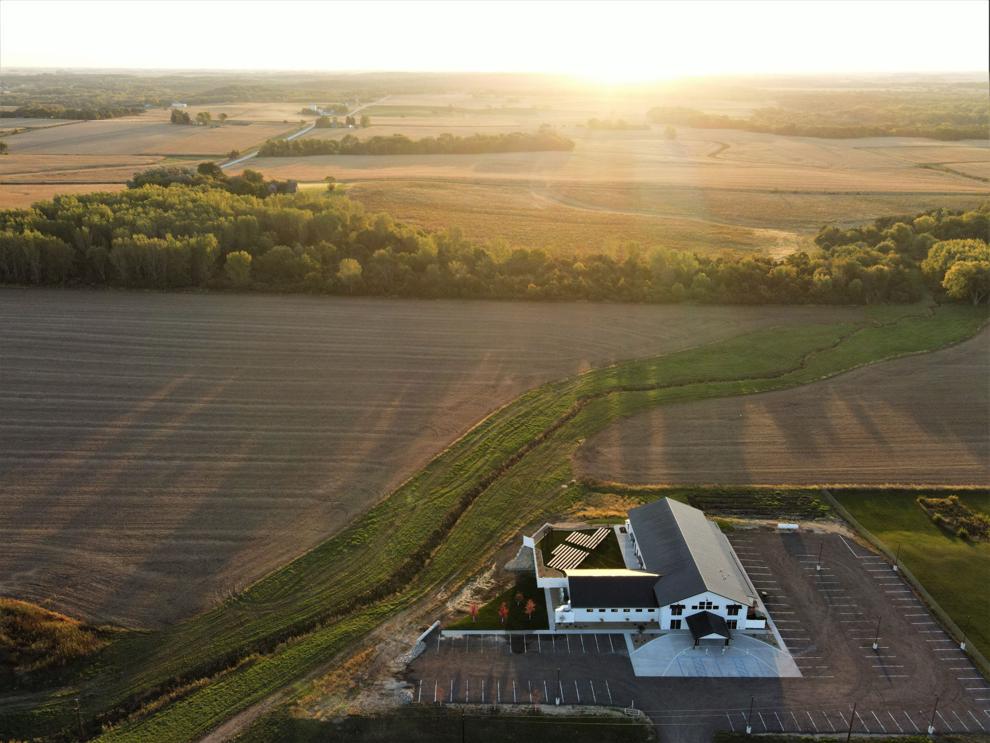 The Hidden Acre hasn't altered how it hosts weddings because of COVID-19 "because that's the way we opened up – with face masks, hand sanitizers, sanitizing everything," Allison said. "We have plenty of space to physical distance for the ceremony and reception. Couples are live-streaming their weddings for family and friends who were unable or unwilling to attend because of COVID-19."
The large white structure has a modern farmhouse vibe with spacious, light-filled interiors, high ceilings and scenic views framed by tall windows. A large foyer opens to the Fireplace Room and its romantic, stacked-stone fireplace.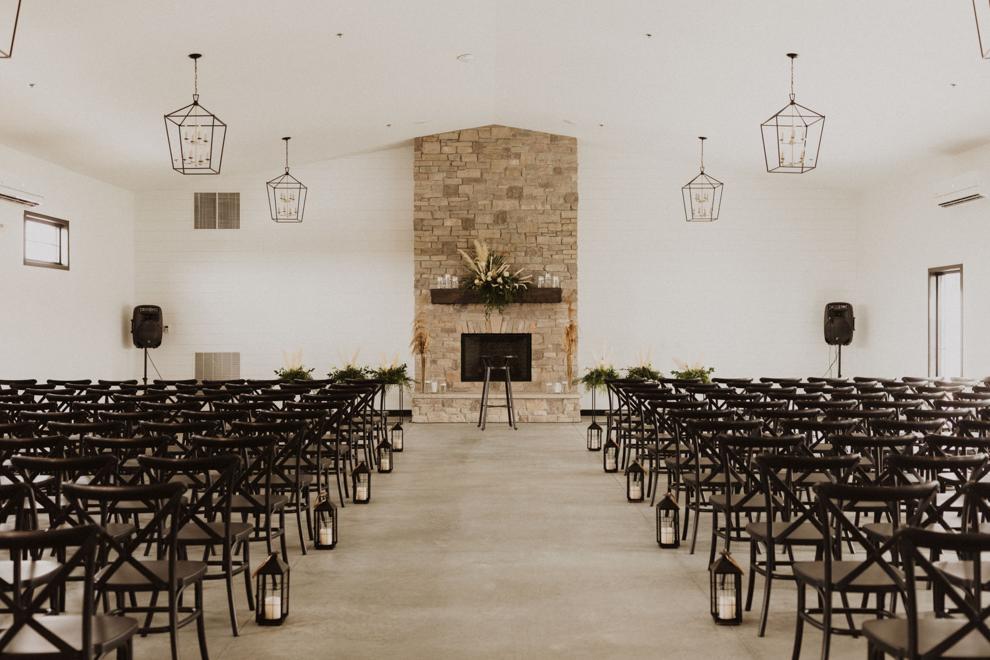 Nearby, a cozy family room provides privacy and a place to relax and prepare for a busy day. The groom and his friends can hang out in a second private room complete with a big-screen TV and mini fridge.
Upstairs, the bride and her attendants will feel pampered as they prepare for the wedding in the well-appointed bride's room.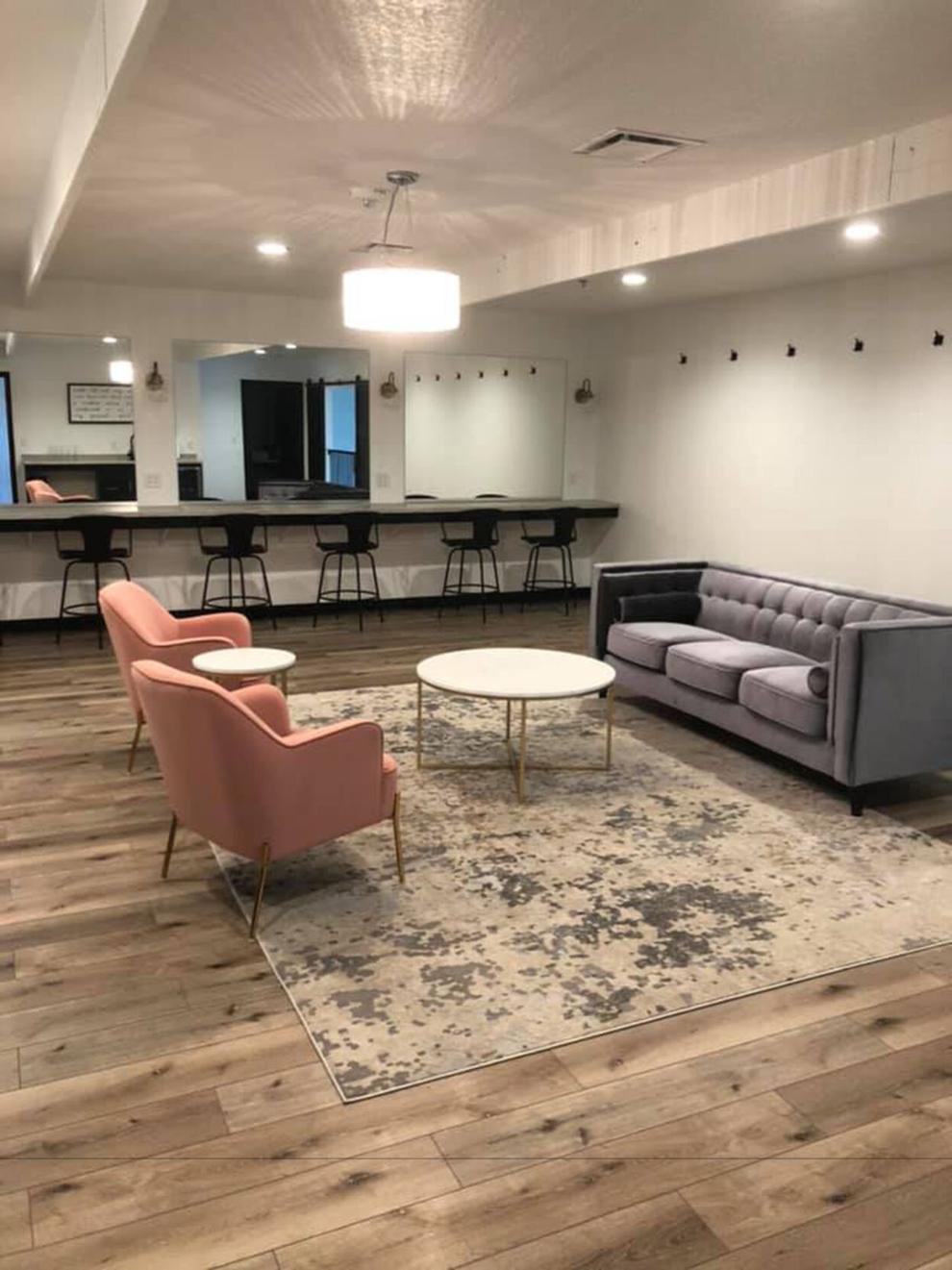 The banquet hall has plenty of room for spacing layouts for tables and chairs, wood plank ceilings, a full-service bar and a catering kitchen with a separate entrance for food service. There's room for a band or disc jockey and dancing, along with a first-rate sound and audio-visual system and access to the courtyard and rolling landscape – "cornfields and bean fields – a true Iowa wedding," said Craig, who has built homes for 35 years.
"We relied on Craig's expertise on where the design was going and how to make it functional for everyone and provide the best possible experience," explained Jeremiah, who teaches at Cedar Falls High School.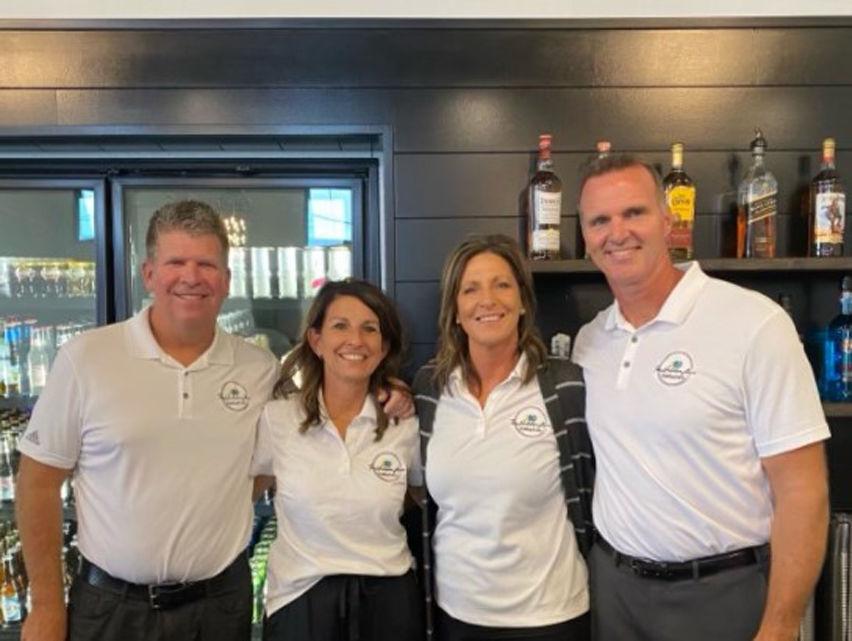 The couples serve as staff, with Jeremiah and Craig behind the bar and Lori and Allison making sure everything runs smoothly. "There have been some long hours and long weekends, but when it's something you care about, you do it," Allison said.
Allison and Lori, who have been friends since high school, brought their considerable retail experience to the project. The Longneckers previously owned and operated Jiva, and Lori, an interior designer, previously owned Basket of Daisies, both in downtown Cedar Falls.
The décor is minimalistic in predominantly white and black for a timeless look that lends itself to any wedding style or color palette.
Outdoors, couples can exchange vows beneath an arbor while guests enjoy the open courtyard with its bench seating and twinkling bistro lights. There's a mobile bar and yard games like Giant Jenga and bags to keep the wedding party engaged and having fun.
The Hidden Acre hasn't had any cancellations, Craig said, "and the feedback has been overwhelmingly positive. Brides have said they can't imagine their day going any better."
Eventually the venue hopes to host other events, such as banquets, meetings, corporate activities and parties.